Given the many national chains that stopped selling confederate flags after the Charleston, South Carolina, church massacre, Chuck Netzhammer couldn't have been too surprised that Walmart denied his request to create a cake bearing the image of the confederate flag.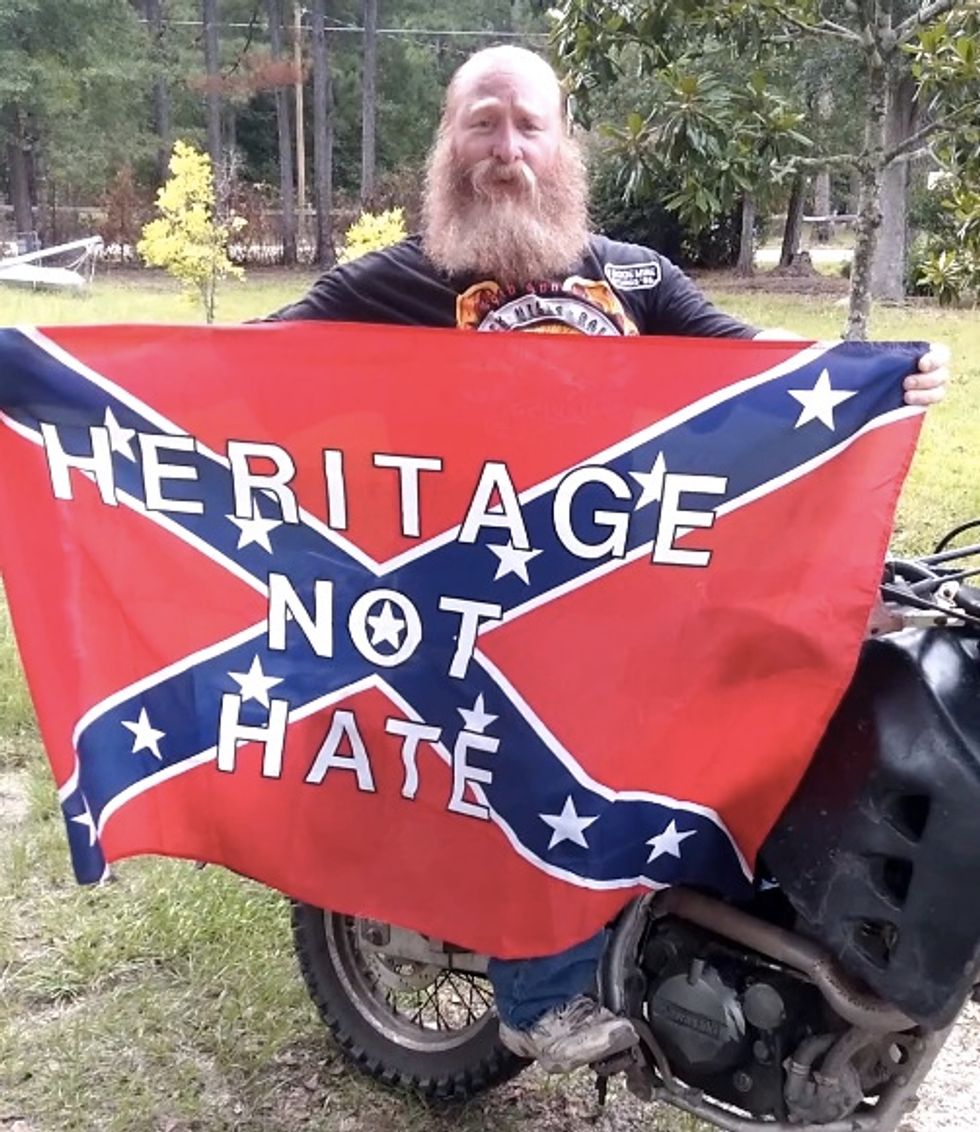 Netzhammer holds flag he wanted recreated on Walmart cake. (Image source: YouTube)
But a day later, Netzhammer decided to put the store's convictions to the test.
He said he submitted another cake request to the Walmart in Slidell, Louisiana, on Friday — this time with the Islamic State flag on top.
Surely a no-no for Walmart, yes?
Nope.
To Netzhammer's shock, Walmart put together the cake with the Islamic State flag.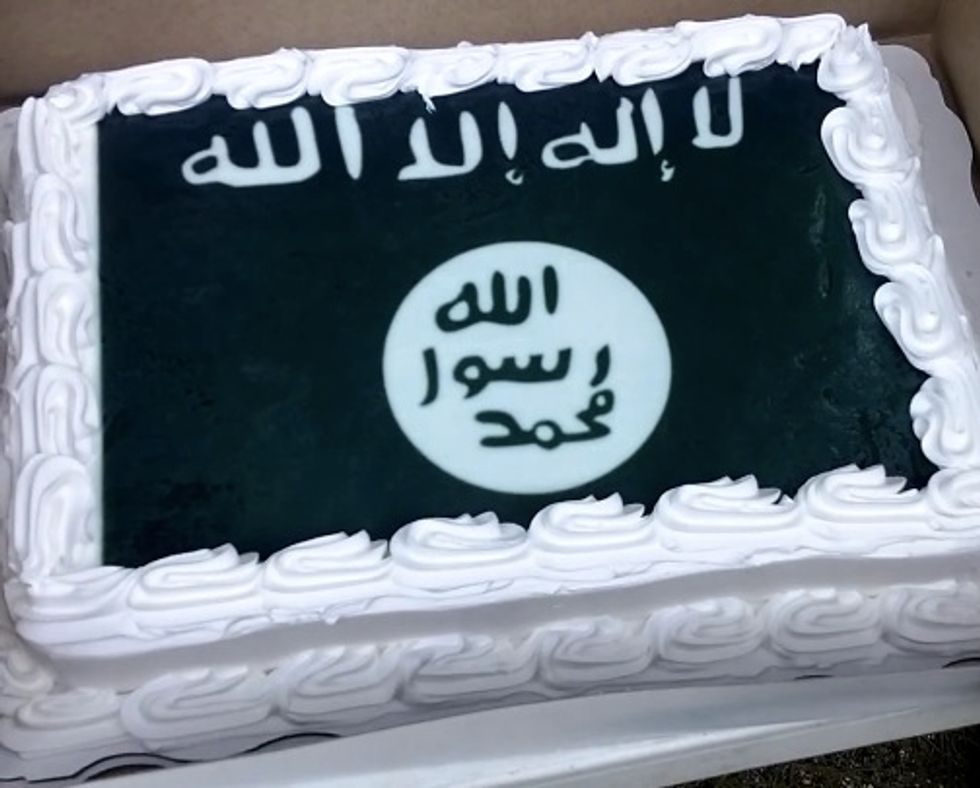 Image source: YouTube
And then he turned to YouTube to vent his frustration.
"Alright, Walmart, you've got some explaining to do," Netzhammer said on camera. He added in his YouTube summary that the Islamic State "is beheading Christians, selling little girls into slavery and is currently a terrorist org at war with the United States — but you can't buy the General Lee toy car ...? It's a damn shame."
Netzhammer showed the Islamic State flag cake on camera, as well as the rejection notice he said he received from Walmart for the confederate flag cake.
Walmart spokesman Randy Hargrove told the Daily Caller that the "store made a mistake. The cake in the video should not have been made and we apologize."
"We made the decision to stop selling confederate flag related items promoting the flag's image. For that reason we did not make the cake," Hargrove added to the Daily Caller. "[Netzhammer] brought in the other image of ISIS and really, what happened, was our associate didn't recognize what that image was and what it meant or it wouldn't have been made."
—
Follow Dave Urbanski (@DaveVUrbanski) on Twitter