Story by the Associated Press; curated by Kaitlyn Schallhorn.
—
BEND, Ore. (AP) — A beaver protecting its dam attacked two central Oregon men, who fell into a river and got taken to the hospital.
Sgt. William Bailey of the Deschutes County Sheriff's Office says the men were exploring Thursday night when they climbed onto a beaver dam and got attacked by the animal protecting its turf.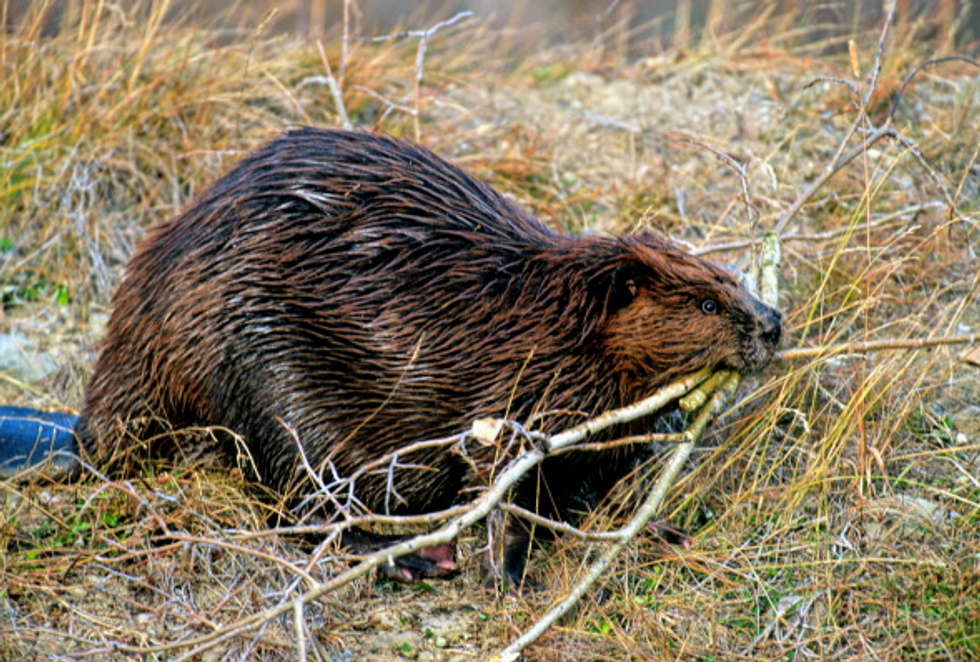 A wild beaver moving with a cache of willow branches toward the safty of his dam. (Photo by: Universal Education/Universal Images Group via Getty Images)
Bailey says their injuries are not considered life-threatening.
One man quickly climbed out the Deschutes River near Lava Island Falls and sought help for his friend whose clothing got caught on some logs.
The trapped man managed to get out of the water just as a deputy arrived.