Bristol Palin posted another message to her detractors Sunday, saying her second pregnancy actually was planned and blasting the "giddy a$$holes" mocking her.
"I made a mistake, but it's not the mistake all these giddy a$$holes have loved to assume," Palin wrote in a blog post titled, "My Little Blessing." "This pregnancy was actually planned. Everyone knows I wanted more kids, to have a bigger family. Believing I was heading that way, I got ahead of myself. Things didn't go as planned, but life keeps going. Life moves on."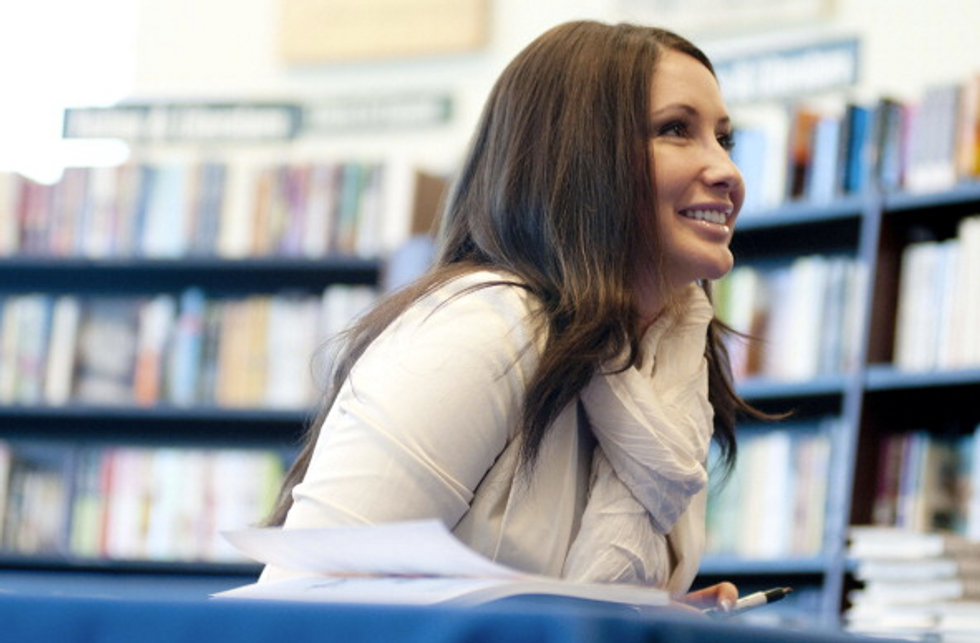 Bristol Palin signs copies of her book, "Not Afraid of Life: My Journey So Far," at Barnes & Noble in Phoenix, July 9, 2011. (Laura Segall/ Getty Images)
"But I do not regret this baby," she continued. "This baby is not a disappointment, and I cannot wait to be a mom times two. Tripp is going to make the best big brother!!"
The oldest daughter of 2008 Republican vice presidential nominee Sarah Palin said last week that she is pregnant with her second child, which she said she knew would come as a "huge disappointment" to her family, friends and others. The announcement came after Bristol and Medal of Honor recipient Dakota Meyer broke off their engagement.
Gawker described Palin's announcement as a "great argument for abortion," among other reactions.
"When I realized I was pregnant, I knew I would be completely crucified. But I never even thought of aborting this child, NO MATTER WHAT THE CIRCUMSTANCE," Palin wrote. "I am pregnant. This is not the ideal situation, but life is important even if it's not in the most absolute ideal circumstance. This is more confirmation on what I've always stood for. I've always been pro-life and I am standing for life now. Deal with it."
Palin also addressed those who have been calling her an "abstinence spokesperson," saying she was employed by the Candie's Foundation, a teen pregnancy prevention nonprofit, to share the realities of being a teen mother.