Grizzly bears are notorious for being more dangerous than other types, but a Montana family's close encounter with one was more thrilling than scary.
"Oh my God, there's a bear on my car! Oh my God!" one of the women said in the video taken on a return trip from Yellowstone National Park this month.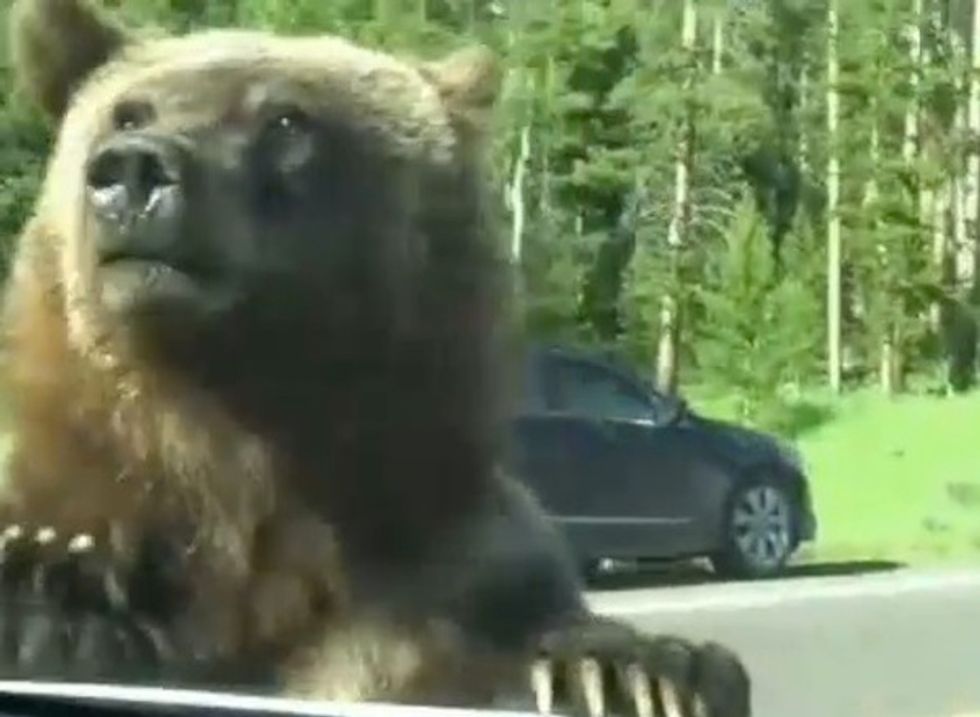 Image source: KRTV-TV
David Peters, who was actually outside his vehicle taking pictures of bears initially when the grizzly decided to pay their car a visit, told KRTV-TV that he was able to sneak into the back seat unnoticed before a more dangerous situation could have occurred.
"I was kinda playing this, 'Which way is he going?' with the bears," Peters told the news station. "It's five seconds of inattention that was really not good. It could've been disastrous if that bear had come straight for me instead of the front of the car like he did."
Once inside the car, Peters said that the situation "wasn't really scary for me and my wife."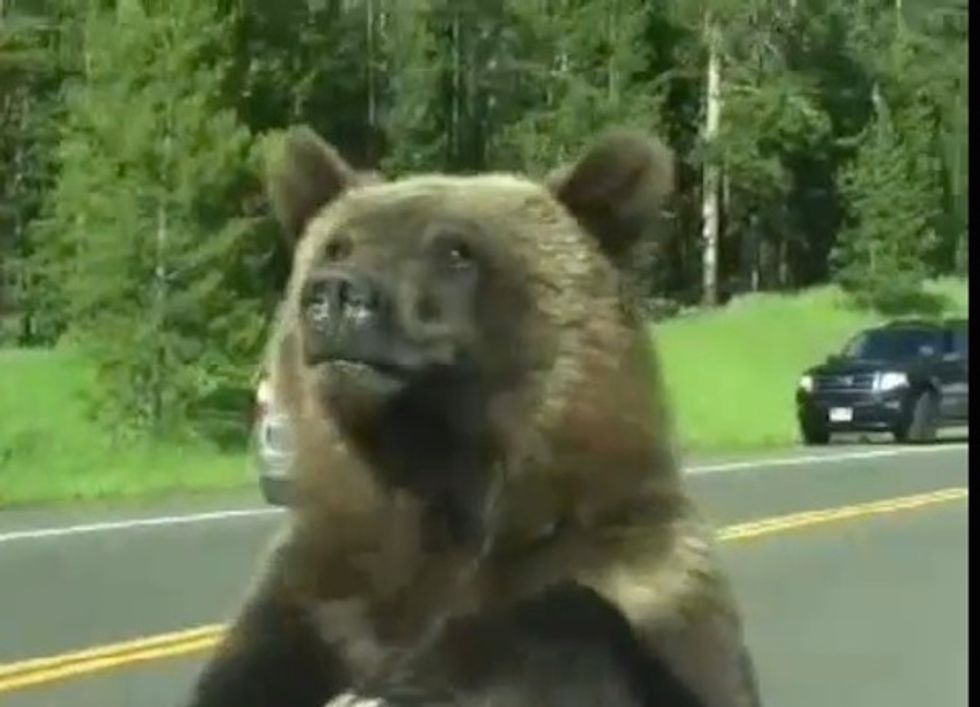 Image source: KRTV-TV
"We'd had experience with bears before," he added. "The bears didn't show any sign of aggression, they were more curious than anything else."
Peters' daughter had a friend in the car and he jokingly asked her if she'd be having nightmares.
"And she said, 'Are you kidding me? This is the best day of my life ever!'"
Though the car's occupants made it out physically unscathed, the vehicle itself suffered a few scratches.
Watch the footage of the encounter in KRTV's report: