Republican presidential candidate Mike Huckabee responded to President Barack Obama's decision to light up the White House in rainbow colors in celebration of the Supreme Court's gay marriage ruling, saying people shouldn't be surprised if he erects a Nativity scene if elected president.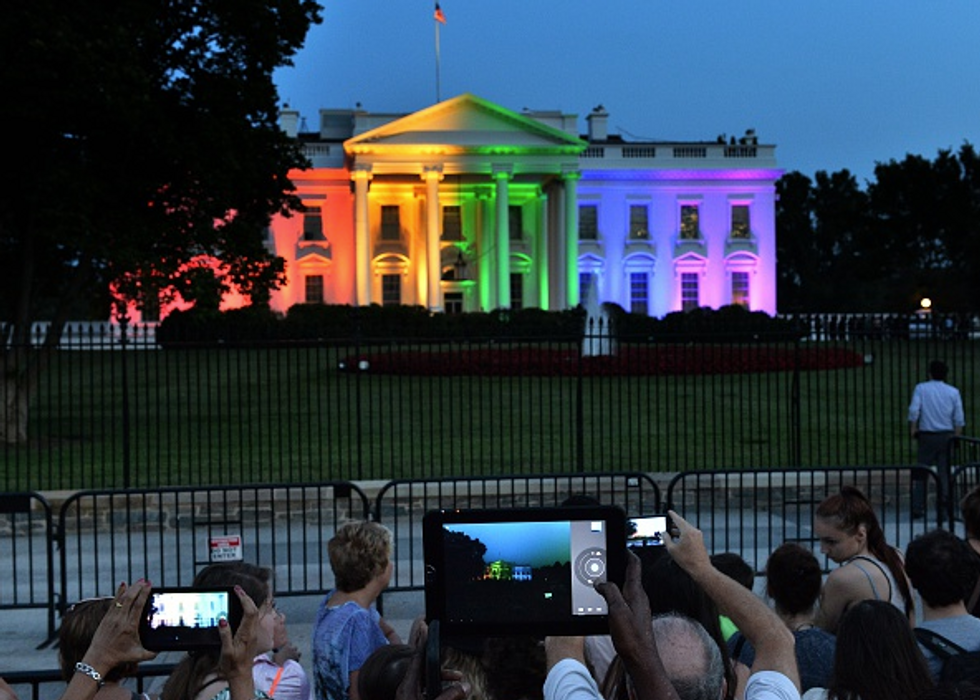 People take photos of the White House lit in rainbow colors in Washington, June 26. 2015, following the Supreme Court ruling that gay marriage is a nationwide right. (MLADEN ANTONOV/AFP/Getty Images)
"The president lit up the White House the other night with rainbow colors — I guess that's his prerogative," Huckabee told George Stephanopoulos on ABC's "This Week" Sunday. "If I become president, I just want to remind people … please don't complain if I were to put a Nativity scene out during Christmas, and say, 'You know, if it's my house I get to do with it what I wish despite what other people around the country may feel about it.'"
Watch Huckabee's comments on the matter below:
The former Arkansas governor didn't directly answer whether he would enforce gay marriage as president, though he indicated that he would want the process to go through the legislature, lambasting the Supreme Court for superseding the rights of the people in states that voted to affirm traditional marriage.
"It was marriage redefinition," he said.
Huckabee also expressed fears that gay marriage legalization will lead to religious discrimination.
"Are we going to now discriminate against people of conscience, people of faith?" he asked. "Are we going to trade one level of what's called discrimination for a new level of discrimination against people of faith?"
(H/T: Mediaite)