When Campus Reform correspondent Cabot Phillips quizzed young people on the lavish "cribs" of 2016 presidential candidates outside the White House, he got a variety of guesses — from Marco Rubio to Ben Carson and even Donald Trump.
What the respondents didn't realize was each of the four multi-million dollar homes featured in the quiz — valued as high as $13 million -- once belonged to Hillary Clinton.
"What?!" one women responded after learning the truth.
"What, really? You're pulling my leg," another man said.
Another female told the correspondent, "You're changing my opinion on the election a little bit."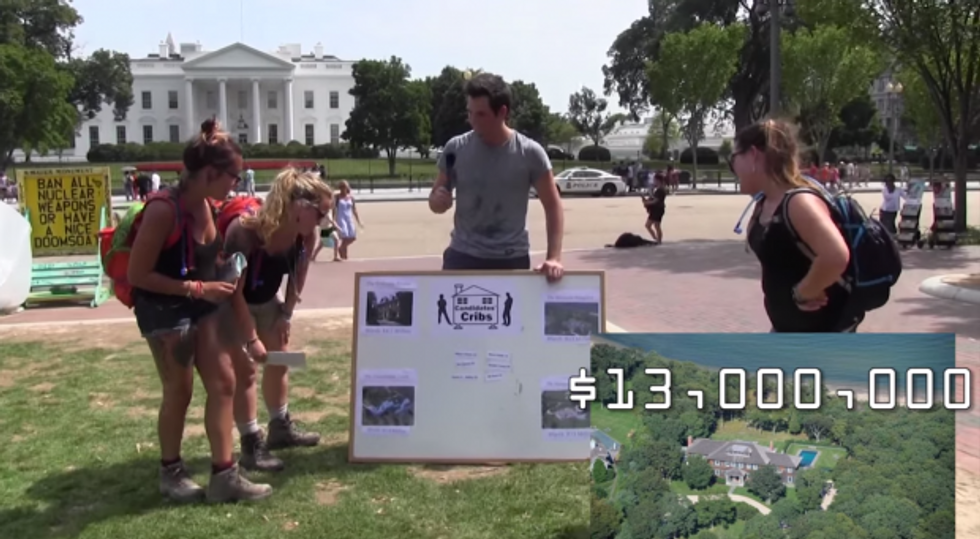 Hillary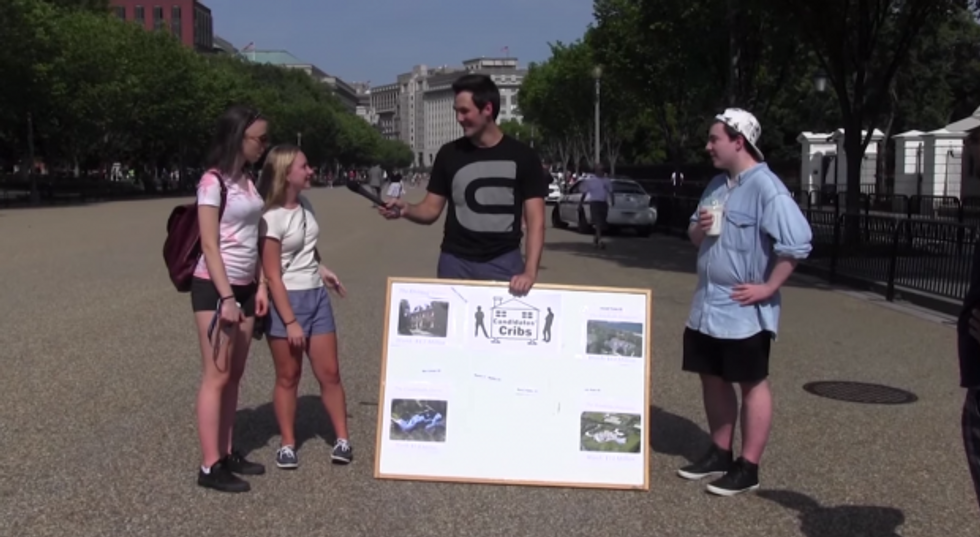 (Campus Reform)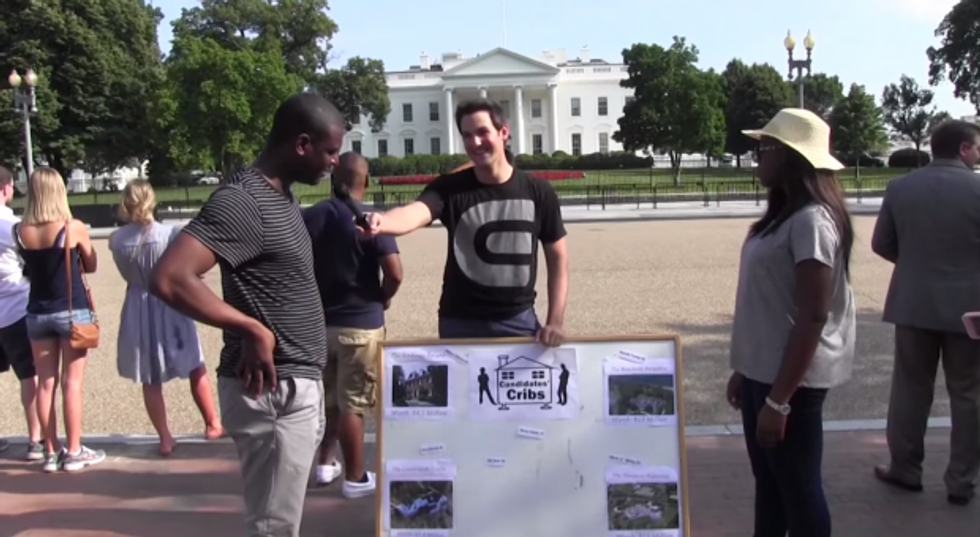 (Campus Reform)
Several of the respondents also agreed the revelation about Clinton's luxurious lifestyle makes her less "relatable" as a candidate leading up the 2016 election.
Watch the video via Campus Reform below:
---