Last Tuesday, TheBlaze featured a story from an Olympia, Washington, gay pride event where gay libertarians say they were denied access to the parade because of their interest in exercising their open carry rights.
Over the past weekend, Seattle held a few gay pride events, too. That's where Another group of pro-Second Amendment, gay libertarians decided to attend the Emerald City's pride gathering and test its open-carry tolerance. And they were welcomed.
On Sunday, Kevin Finger and five of his friends walked down the streets of Seattle with firearms strapped to their sides and AR-15s and AK-47s slung over their shoulders. They also carried a large sign reading, "Armed Gays Don't Get Bashed."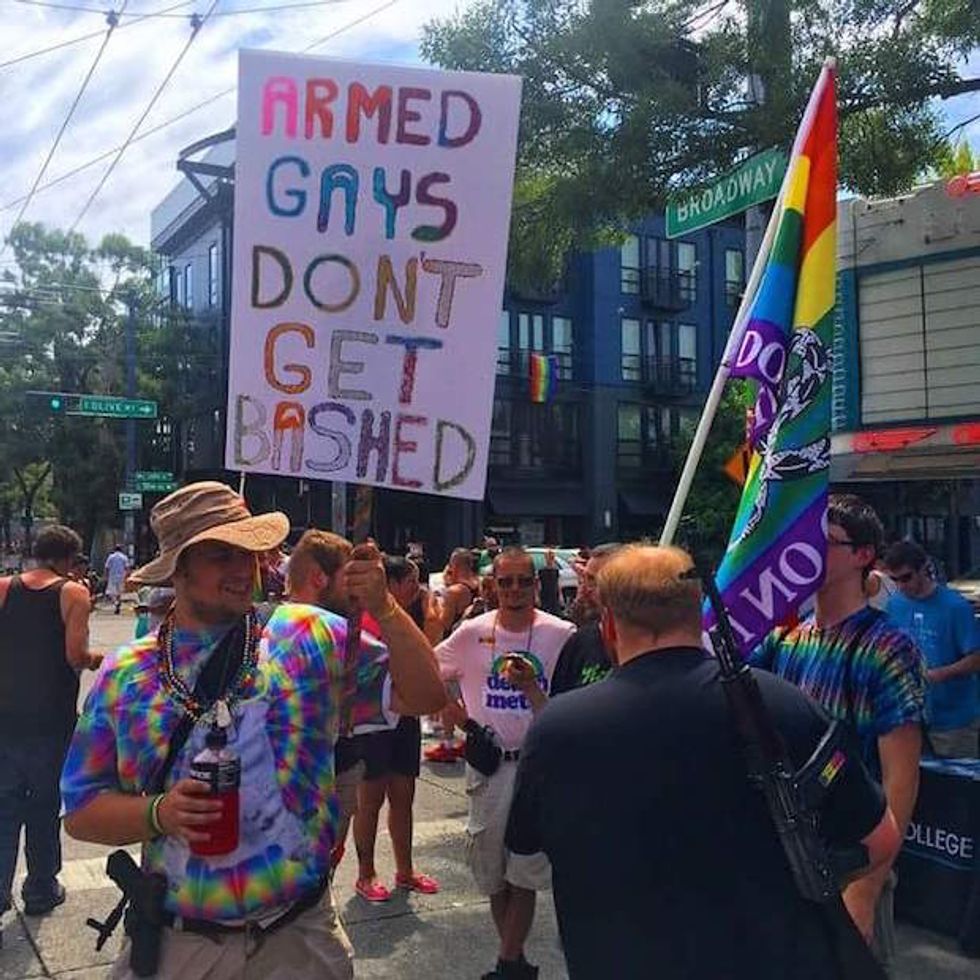 Image source: Kevin Finger
The group was concerned about the reaction they might get while carrying rifles and pistols on the streets of Seattle.
Finger told TheBlaze, "We had our first interaction with a man walking towards us. He was a middle-aged man wearing a 'Cat in the Hat'-style hat with rainbow colors. He looked at our sign and stopped when he reached us. 'I like it!' he exclaimed."
The man reportedly continued to chat with Finger and his friends, telling them he was unfamiliar with gun laws and asked what the group described as "very thoughtful questions" about carrying firearms and defense.
"We had prepared ourselves for the worst -- to be yelled at, screamed at, called names, taunted, and circled. But what we didn't expect, was how welcoming everybody would be at Seattle Pride," Finger told TheBlaze.
He did say the group received a few "uneasy looks" adding, "Many of those looks turned into curiosity when they saw us chatting and having a good time with other event goers."
Shannon Tahjanjoki was one of the participants in the open carry display. After returning home Sunday evening, she posted the following update on her Facebook page.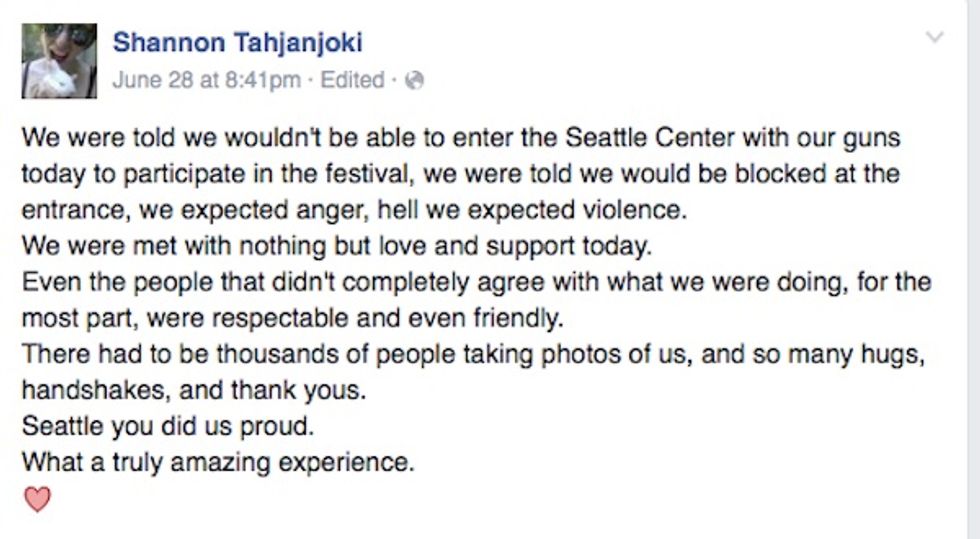 Image source: Facebook
The crew also posed with Seattle police.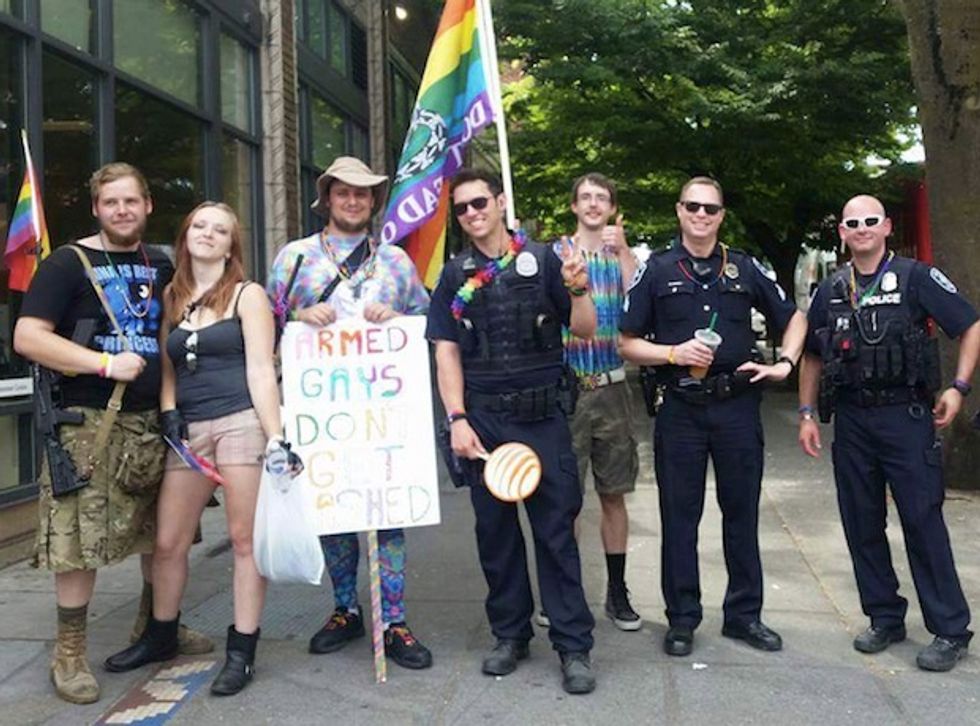 Image source: Kevin Finger
Finger said the group's message was focused.
"If anything, the Supreme Court decision could potentially exacerbate individuals who were already prone to committing a hate crime," he explained. "We believe in your right to self defense, and you may need it now more than ever."
The six open carry advocates are "steadfast Libertarians" according to Finger. He also stressed the Libertarian party was the first party to support equal marriage rights. "It was part of the very first Libertarian platform at the party's inception 43 years ago," he said.
What made this open carry exercise at a Gay Pride event so successful? Finger claims it was all about "delivering the message that 'these are your rights.'"
There were "lots of conversations. Lots of handshakes. Lots of high-five's. Lots of hugs. It was a day to remember."
--
Follow Mike Opelka (@Stuntbrain) on Twitter.