The Islamic State group beheaded two women in Syria, the first time it has executed women by decapitation, a London-based monitoring group said Tuesday.
The Syrian Observatory for Human Rights said that the women, who were beheaded along with their husbands, were accused of practicing "witchcraft and sorcery" and using "magic for medicine."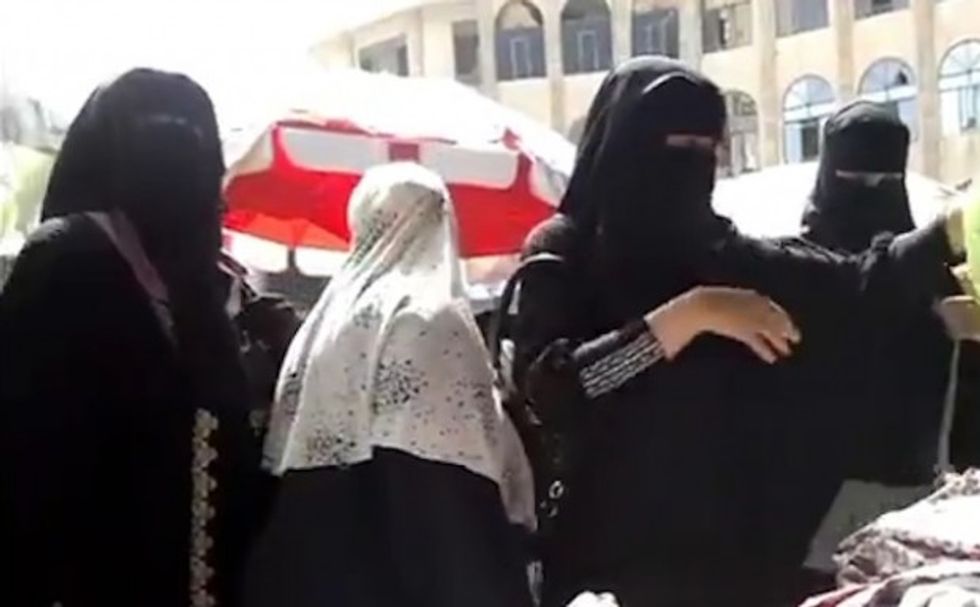 Women living under Islamic State rule in Mosul, Iraq. (Screenshot: BBC/YouTube, FILE)
Syrian Observatory for Human Rights chief Rami Abdulrahman told Reuters that the beheadings occurred in Syria's Deir al-Zor province this week. He called it the first beheading of women documented by the monitoring group, which relies on accounts from sources in Syria.
According to the account, the executions occurred on Sunday and Monday.
It's not clear what type of alternative medical treatment the couples were accused of seeking.
The Islamic State has previously stoned to death women accused of adultery.
The monitoring group also reported Tuesday that the Islamic State group had punished five people in recent days by hanging them on makeshift crosses.
The men were reportedly forced to hang for a day with signs on them announcing they were being punished "because of eating in Ramadan," the Muslim fasting month.
While children were encouraged to mock the men as they were strung up, the group said, the men were still alive when they were taken off the crosses.