A driver in West Palm Beach, Florida, is offering the world an example of why we should all pay attention when driving.
Police believe the motorist, who managed to drive his SUV across a draw bridge as it was opening, was distracted and not trying to be a daredevil (although that may be worse).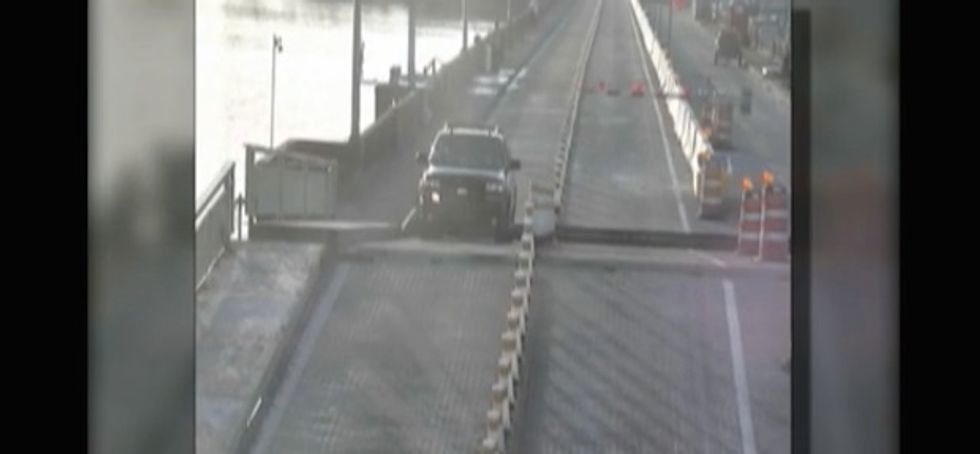 Image source: WISH-TV
The car managed to make it across the raised ramp on Flagler Bridge and land on the other side, appearing to have sustained no damage.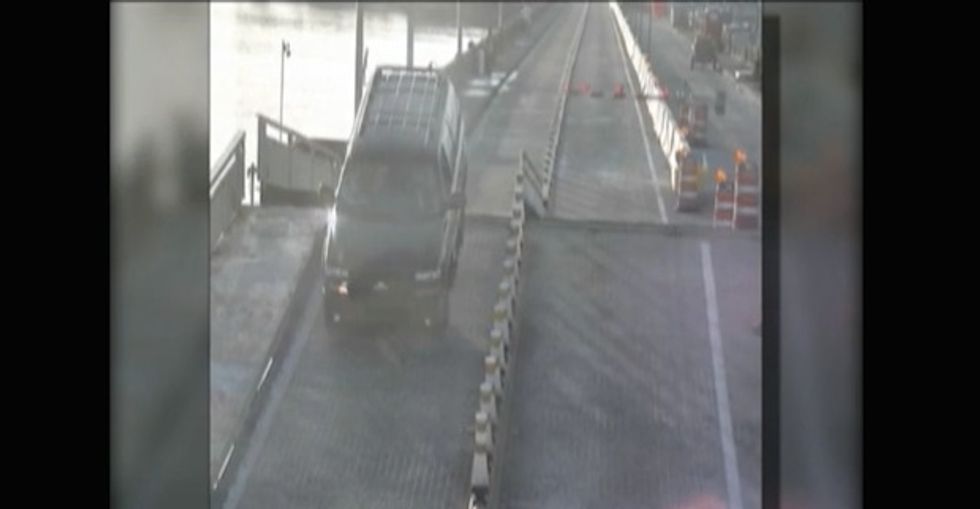 Image source: WISH-TV
After stopping his car, the driver stepped onto the bridge and looked at the elevated bridge and his landing area. He also clutched his chest, possibly realizing what just happened.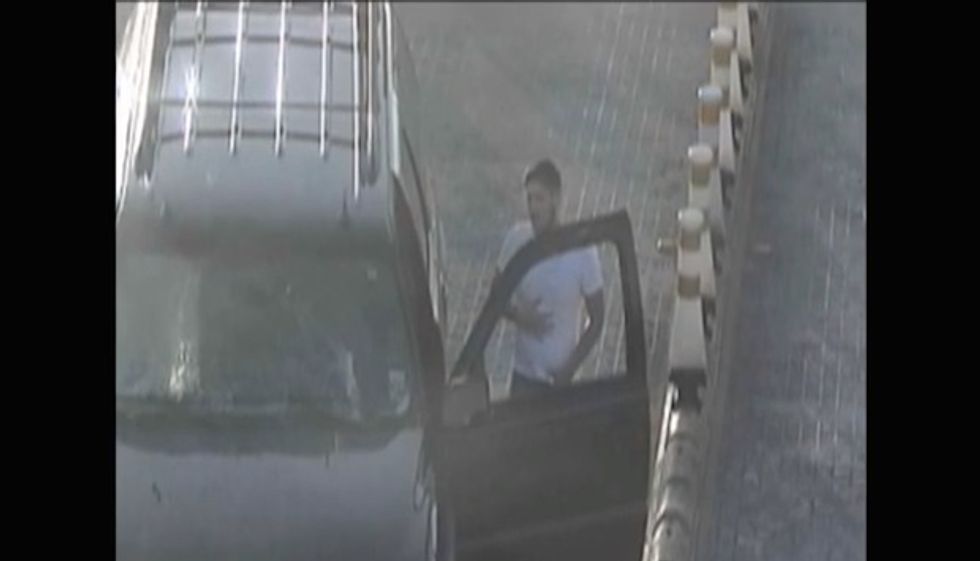 Image source: WISH-TV
Local television station WISH-TV reports the driver was not seriously injured, but was cited for reckless driving.
Watch the video captured by a surveillance camera mounted on the bridge:
--
Follow Mike Opelka (@Stuntbrain) on Twitter.