Following the landmark Supreme Court decision legalizing gay marriage nationwide, Jeff Amyx got defiant.
"They gladly stand for what they believe in; why can't I?" the eastern Tennessee hardware store owner asked WBIR-TV. "They believe their way is right; I believe it's wrong. But yet I'm going to take more persecution than them because I'm standing for what I believe in."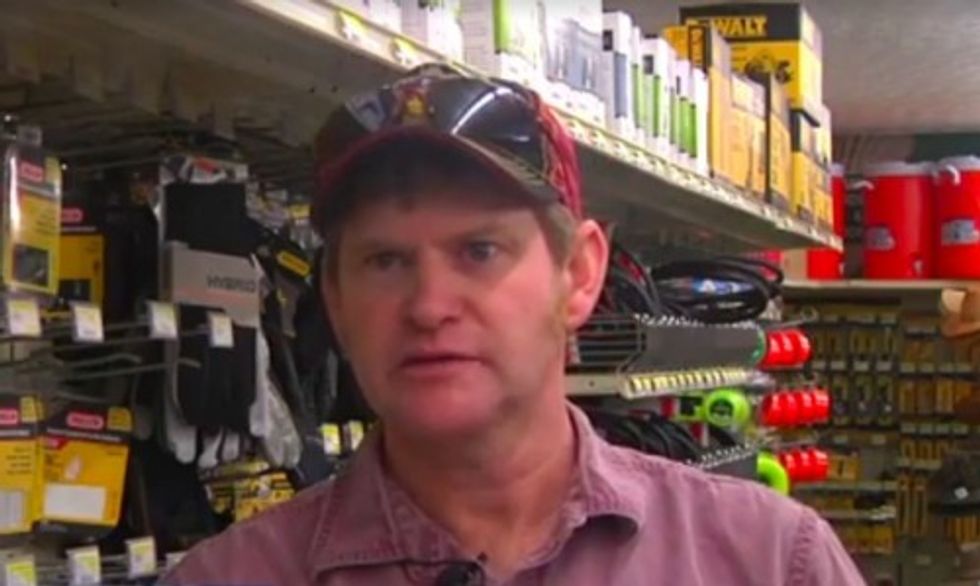 Jeff Amyx (Image source: WATE-TV)
By "they," Amyx was referring to the gay community. And as for the persecution he predicted he'd receive, it all revolved around a sign posted on the front of Amyx Hardware & Roofing Supplies in Washburn: "No Gays Allowed."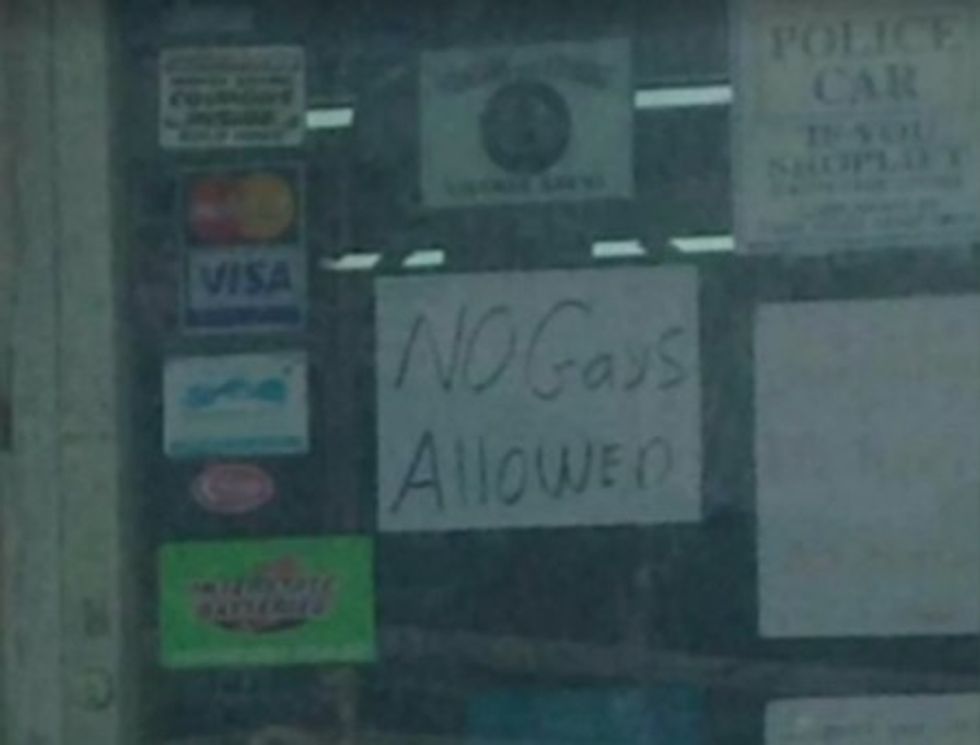 Image source: WATE-TV
"The reason I put up the sign is to let the homosexual people know that there are Christian people that are willing to take a stand," the Baptist minister told WATE-TV.
Reaction to the sign was mixed.
"It's his business. He can do whatever he wants," Marvin Williams told WATE. "If he wants gays to stay out then that's his preference."
"A lot of people have called me and congratulated me," Amyx told WATE, adding that others have been "calling and threatening me. Telling me I would regret this. No, I'll never regret this."
But on Tuesday, not long after word of the "No Gays Allowed" sign started spreading, Amyx replaced it with a sign that reads, "We reserve the right to refuse service to anyone who would violate our rights of freedom of speech and freedom of religion."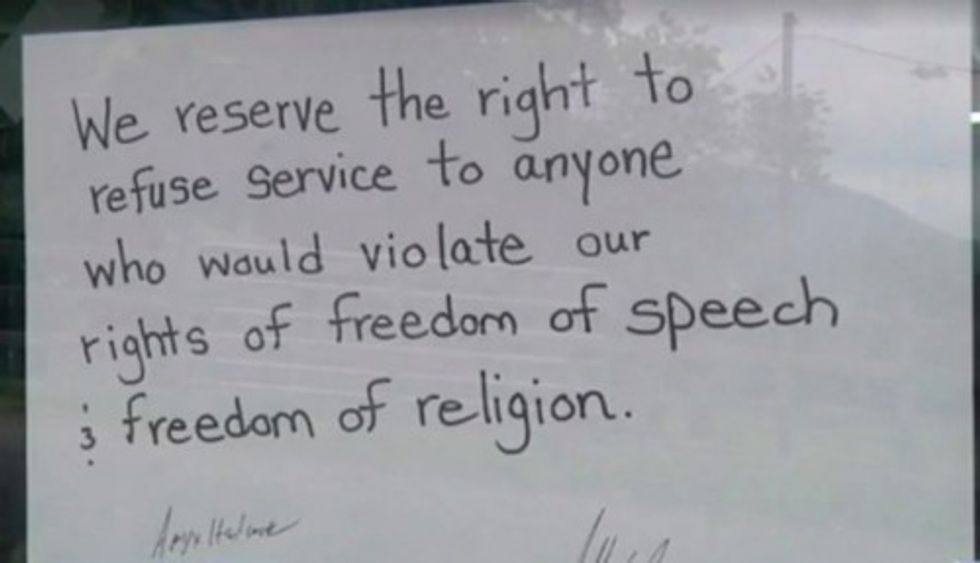 Image source: WATE-TV
"People told me I ought to ... make it a little nicer because I'm a very blunt person," he told WATE, adding that he doesn't hate anybody. "It's not the people I hate; it's the sin that I hate."
If for some reason he meets a gay customer, Amyx said he'll show that person as much respect as he's offered.
"Well I might preach to you a little while," he added to WATE.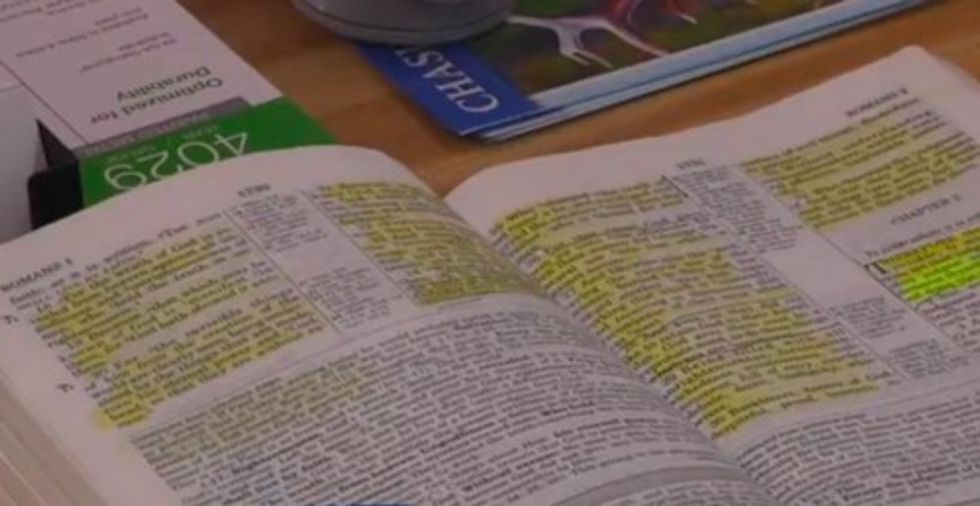 Image source: WATE-TV
Hedy Weinberg, the executive director at Tennessee's chapter of the American Civil Liberties Union, gave WATE a statement:
"Gay and lesbian people are our neighbors, coworkers, family members and friends. When it comes to being able to be served by a business, they should be treated like anyone else. Religion should not be used as an excuse to discriminate against LGBT people. Businesses that are open to the public should be open to everyone on the same terms."
But Amyx told WATE he has no plans to take down the new sign: "Until they tell me it is illegal to have my freedom of speech and ... my freedom of religion, the sign will stay."
—
Follow Dave Urbanski (@DaveVUrbanski) on Twitter