It wasn't long after the U.S. Supreme Court legalized gay marriage on Friday that Facebook unveiled a feature to seamlessly allow users to include a rainbow-colored filter over their profile pictures.
Within just a few hours, more than a million people had used the feature to show public solidarity with the controversial ruling; many others have joined in doing so in recent days.
But while the rainbow filter gives people who support same-sex nuptials a chance to show their support and to let friends and family know exactly where they stand, such a prevalent symbol hasn't been made available to those who support the traditional and biblical definition of marriage — individuals who, to varying degrees, are feeling a variety of complex emotions following Friday's ruling.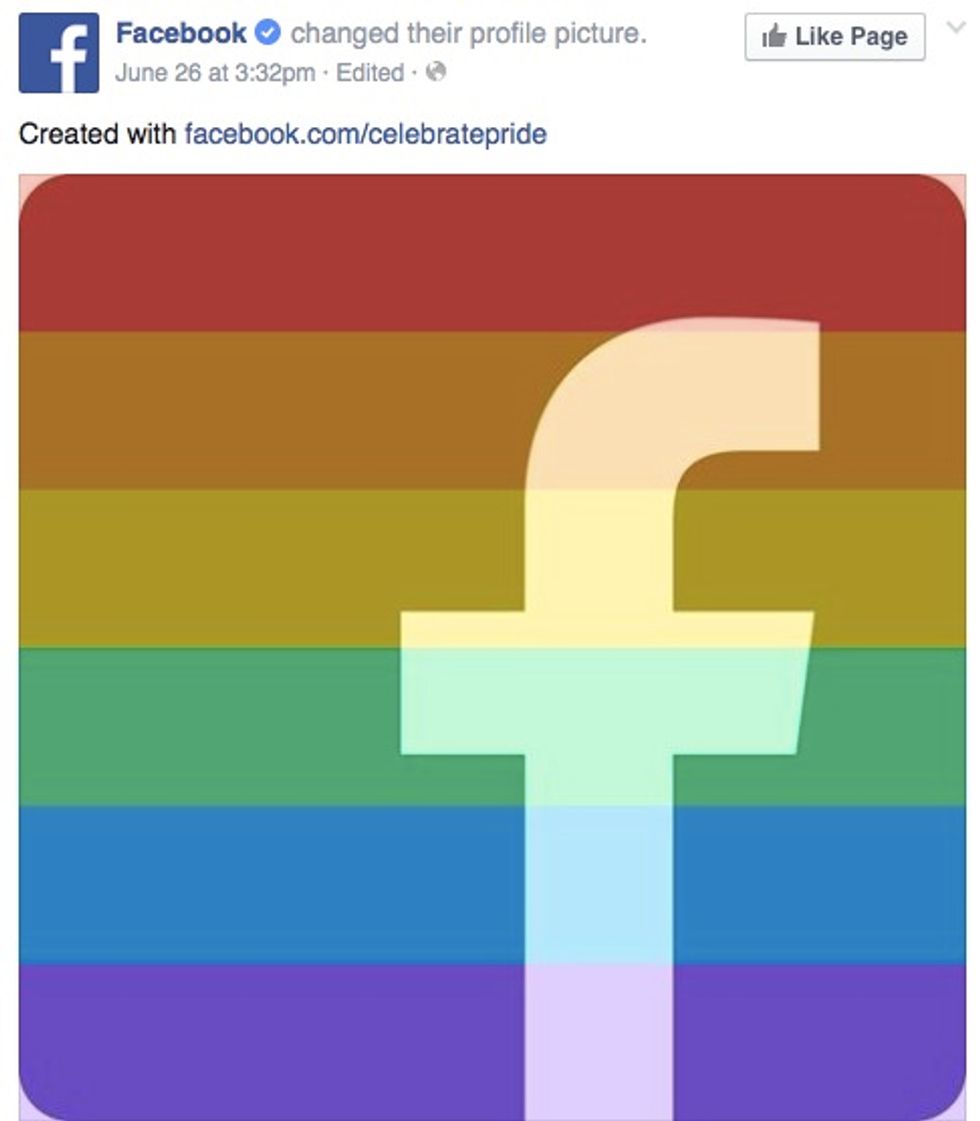 Screenshot via Facebook
It's only natural to wonder how these individuals are both internally and externally responding when they log on to Facebook each day and are confronted with these rainbow-tinged profile pictures.
Some key questions emerge: Are Christians who support traditional marriage more or less likely to share their same-sex marriage views on Facebook as a result? Does the rainbow filter encourage or discourage public dialogue on the issue?
When this author took to Facebook to ask for peoples' personal views on the matter, some openly shared their perspective on whether the filter has made it harder for them to discuss the issue.
Here are just a few of the diverse responses that people gave when asked, "[Do you] feel as though the images make it harder to share your views? If so, why?":
"Yes. Because as I do, I 'cringe' waiting for the Liberal onslaught of hate. Most of my friends either think as I do, or if they don't, they respect my right to think that way. Or they've unfollowed me and don't see my posts ... but I still post my feelings." - Lisa

"No, I do not. I share what I feel. If I lose friends over it so be it. I am supposed to share the gospel and truth to save souls. That's what I'm doing." -Jennifer

"Just seems like I will be called a bigot, intolerant, or a have a 'phobia' off the bat. I respect their opinion but it seems like they don't. Flaunting it." -Matthew

"Only in the sense that I am afraid to be misunderstood, and that my friends would be hurt. But my duty is to be honest and loving to my Father's word, first..." -Jenna

"My friends know my views however, I have not posted anything because I'm tired of defending myself and some people just like to start debates/arguments. I'm worn out. I do share articles that reflect what I believe though." -MaryAnn

"I made my own version of the 'pride' picture. It's tragic that Facebook felt the need to provide a 'gay pride' profile picture app but the rest of us left out. But that reflects the nature of the beast at this point: it's ok for them but not for me (or you or anyone who has a different perspective)." -Robbie

"It doesn't change my mind about posting. My friends understand my views. For those who don't, there is an unfriend feature." -Jennie
What do you think? How has the Facebook rainbow filter impacted your interactions on Facebook, if at all? Take the poll below:
Some have also speculated that Facebook is using the profile feature to test how people use social media to organize around various issues, though the company has not addressed the matter.