A Texas county clerk is citing her Christian faith in announcing that she will not personally offer marriage licenses to gay couples, saying that she is constitutionally protected from being forced to do so.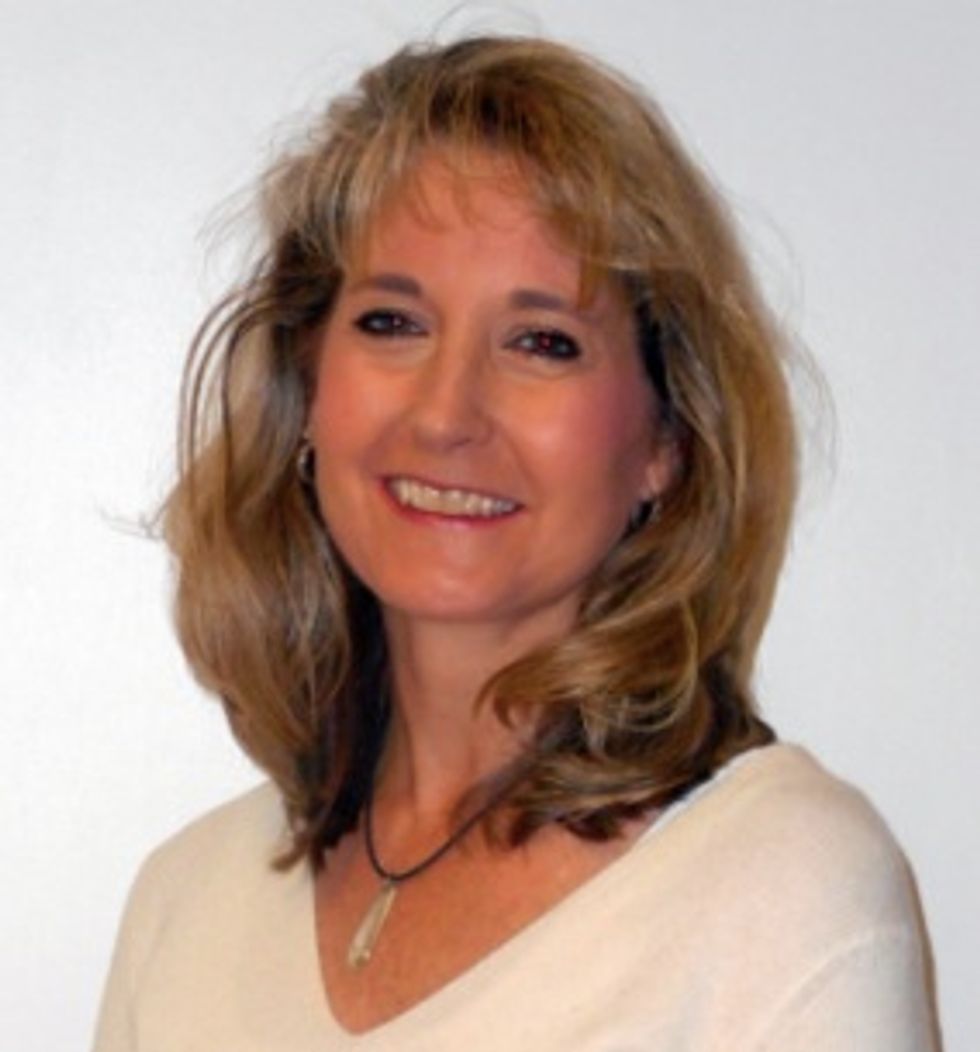 Katie Lang (Hood County, Texas)
"The religious doctrines to which I adhere compel me to personally refrain from issuing same-sex marriage licenses," Hood County clerk Katie Lang said this week in a statement on the county's website.
Despite her personal opposition to same-sex unions, Lang said that other staff members will be available to issue gay marriage licenses.
"I am grateful that the First Amendment continues to protect the sincerely held religious beliefs of public servants like me," Lang said. "That has not changed since last Friday."
She continued, "As Justice Kennedy stated, 'it must be emphasized that religions, and those who adhere to religious doctrines, may continue to advocate with utmost, sincere conviction that, by divine precepts, same-sex marriage should not be condoned.'"
Lang's statement comes after she reportedly previously sent an email to staff that read, "We are not issuing them because I am instilling my religious liberty in this office," with an op-ed in the Fort Worth Star-Telegram claiming that she later relented.
The clerk has previously explained her personal stance on Monday, telling the Star-Telegram that she embraces traditional marriage and that no one had attempted to get a gay marriage license at that point.
"Nobody has tried to get one, nobody has called about them … other than reporters," she said.
Lang's announcement comes as other Christian clerks find themselves in equally difficult scenarios, as they balance their faith with their official capacity. As TheBlaze previously reported, Denton County Clerk Juli Luke — who personally opposes gay nuptials — started granting licenses on Monday morning after originally declining to do so following Friday's Supreme Court ruling.
"Personally, same-sex marriage is in contradiction to my faith and belief that marriage is between one man and one woman," she said in a statement released on Sunday. "However, first and foremost, I took an oath on my family Bible to uphold the law and as an elected public official my personal belief cannot prevent me from issuing the licenses as required."
Luke had previously declined two gay couples licenses on Friday, claiming that she needed legal guidance from state officials before doing so. She also later said that she was holding back due to a need to update computer software, according to the Denton Record-Chronicle.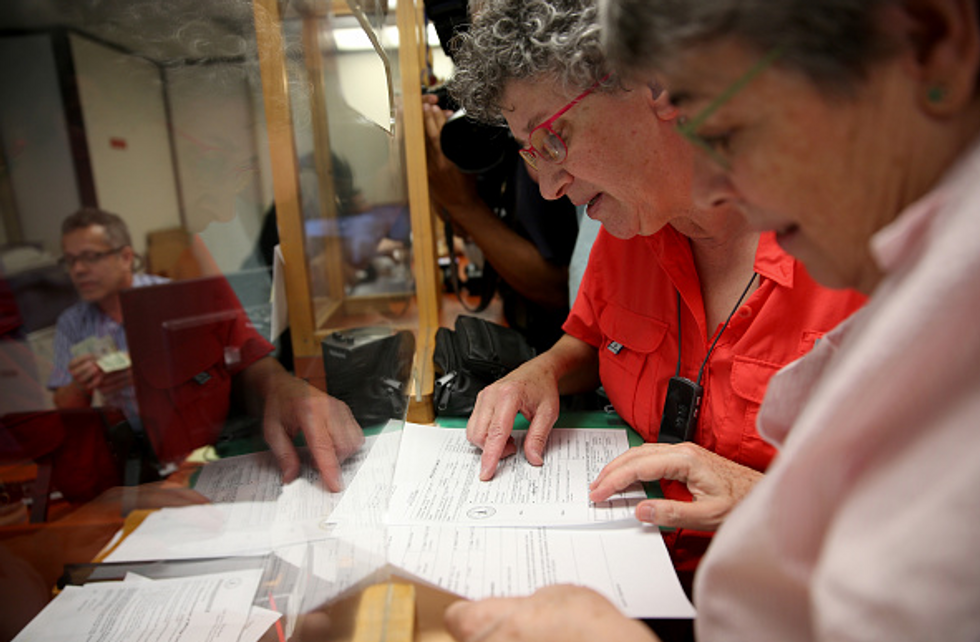 Deborah Shure, left, and Aymarah Robles apply for their marriage license at the Clerk of the Courts in Miami-Dade County Court, Jan. 5, 2015 in Miami. (Photo by Joe Raedle/Getty Images)
Attorney General Ken Paxton has said that government employees can refuse to issue same-sex marriage licenses based on religious objections, offering legal advice to individuals who wish to uphold their religious conscience.
Read more about why some conservative attorneys believe that government workers are on legal footing should they decline to dole out licenses.