A new iPhone case has law enforcement officials on edge, as it resembles a gun sticking out of a person's pocket.
The case, sold online by the company Japan Trend Shop for $49, resembles a pistol handle that attaches to the iPhone. In a Facebook post, the Ocean County, New Jersey, prosecutor's office said the case was "not a cool product or a good idea."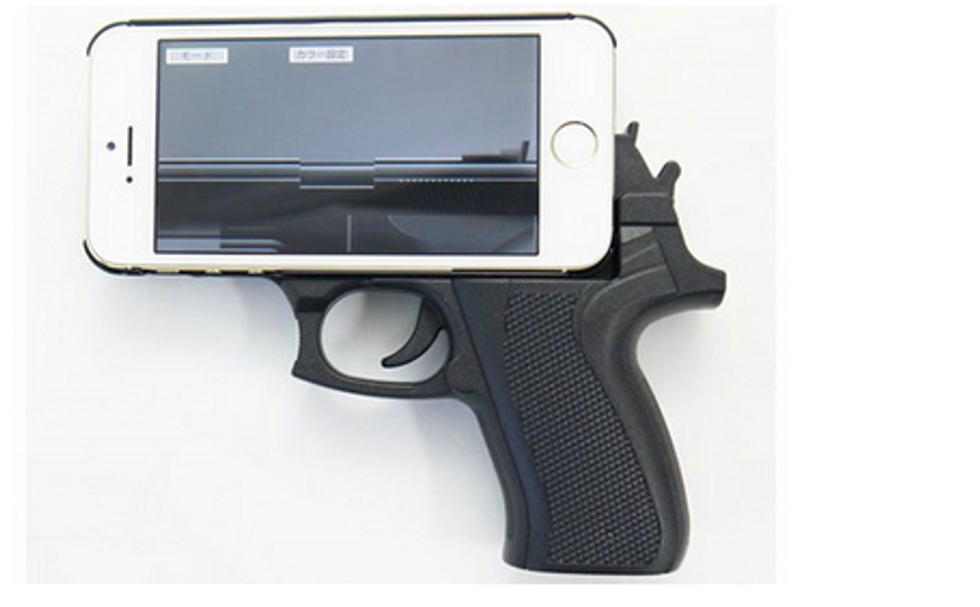 Image source: Japan Trend Shop
"A police officers job is hard enough, without having to make a split second decision in the dark of night when someone decides without thinking to pull this out while stopped for a motor vehicle violation," the June 29 post read.
"The money that is earned from the sale of this case is blood money earned from the blood of the person who is foolish enough to carry it," Patrick Lynch, president of the Patrolmen's Benevolent Association, told the New York Daily News.
The case can also be found on Amazon sold by a third-party at a much cheaper price.
Brooklyn community activist Tony Herbert is pushing for city state legislation that would ban the sale of the iPhone case, according to the Daily News.
"If I were a cop and it was dark and I saw this [case] on a person, my first thought would be to pull my gun and defuse the threat," Herbert said.
I would NOT suggest purchasing this cell phone case, which was designed to look like a firearm. #BeSmart#BeSafepic.twitter.com/swsWzD1sdY

— NYPD 112th Precinct (@NYPD112Pct) June 30, 2015
The "Gun Grip Case" comes in black, white or pink and consumers can also download a free app of a digital version of the gun.
"The app means you can play games of Russian Roulette at parties! Don't worry, you can't actually shoot anyone!" the website states.
The app is only available in Japanese, according to its website.