Calling to mind several scenes from "Jaws," a fisherman's crazy battle with a shark off the coast of Stuart, Florida, was captured on video.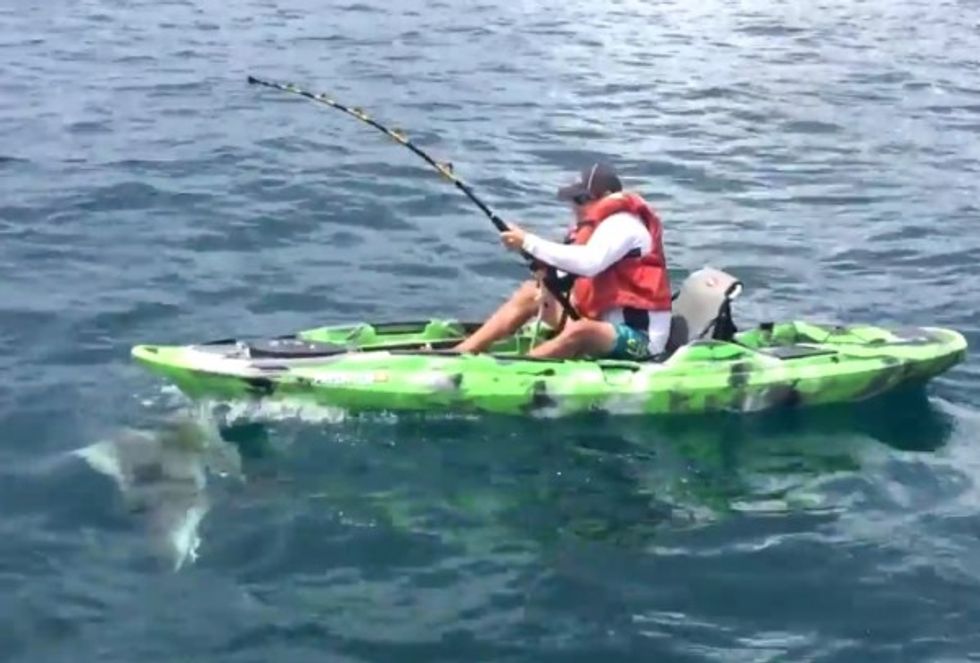 Image source: YouTube
What possessed Ben Chancey to sit in a kayak in the middle of the ocean while doing so is anyone's guess, but once he hooked the shark — about 6 or 7 feet long — the animal's power was quickly evident.
First the shark pulled hard on the line —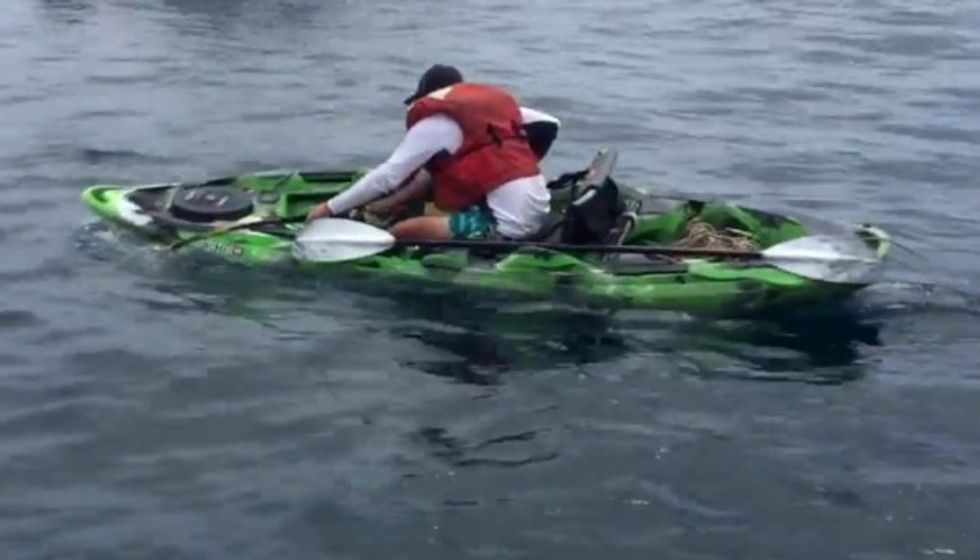 Image source: YouTube
— also pulling Chancey's kayak, causing the angler to lose his pole.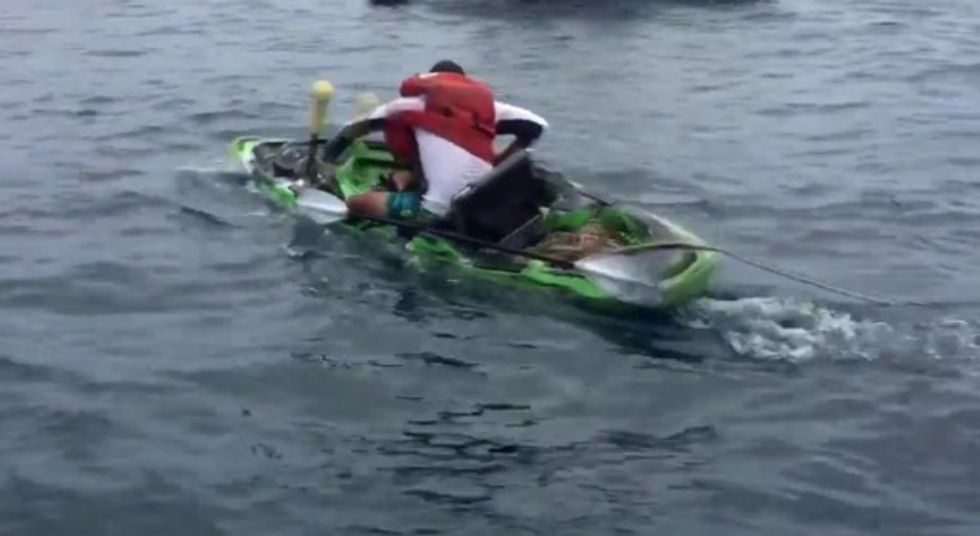 Image source: YouTube
Once he recovered it, the shark showed Chancey why he needed a bigger boat, tugging the kayak easily, twisting it in circles as the fisherman's friends hooted and hollered from other boats.
For a few tense moments, the shark positioned itself in a scary spot: "He's right underneath of you," a fellow fisherman remarked as the camera rolled. "Oh my God."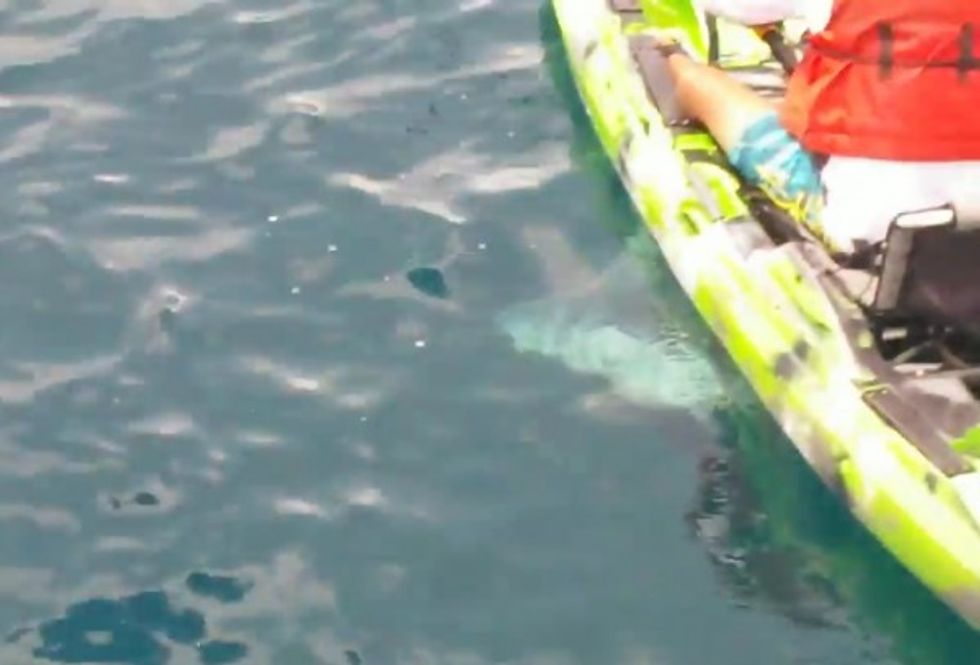 Image source: YouTube
Then the shark pulled so hard on the line that Chancey was knocked off balance — and out of the kayak.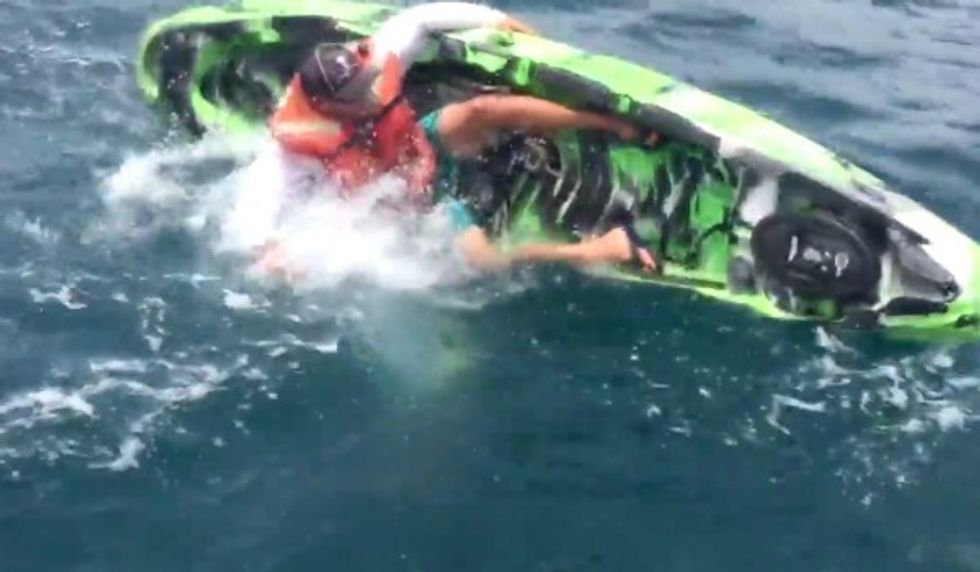 Image source: YouTube
Leaving his flip-flops to float by themselves, Chancey swam for his life to the nearest boat, sounding as though he was simultaneously laughing and hyperventilating as he was helped aboard.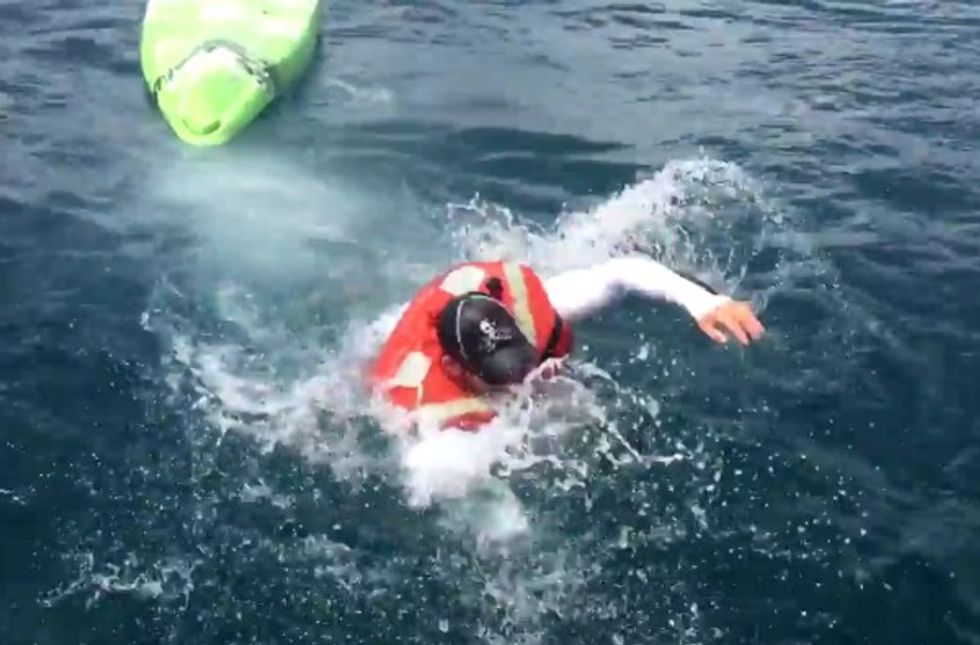 Image source: YouTube
But with the kayak nearby, the pole still floating and the shark still attached to the line, the fisherman wasn't done yet. Chancy got back in and went to work, continuing to wrestle with the shark.
Image source: YouTube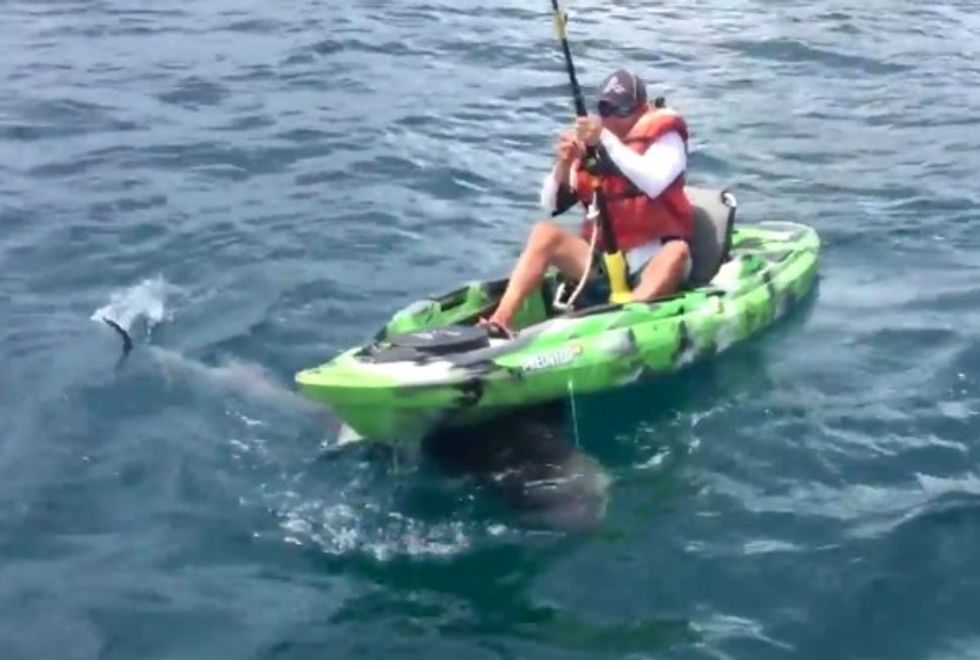 Image source: YouTube
The YouTube description indicated the shark was finally caught. It isn't clear when this all took place, but the video was posted Wednesday
This story has been updated.
(H/T: WTSP-TV)
—
Follow Dave Urbanski (@DaveVUrbanski) on Twitter