American Ben Payne figured he'd finally left behind British competitor Scott Overall in Saturday's Peachtree Road Race in Atlanta.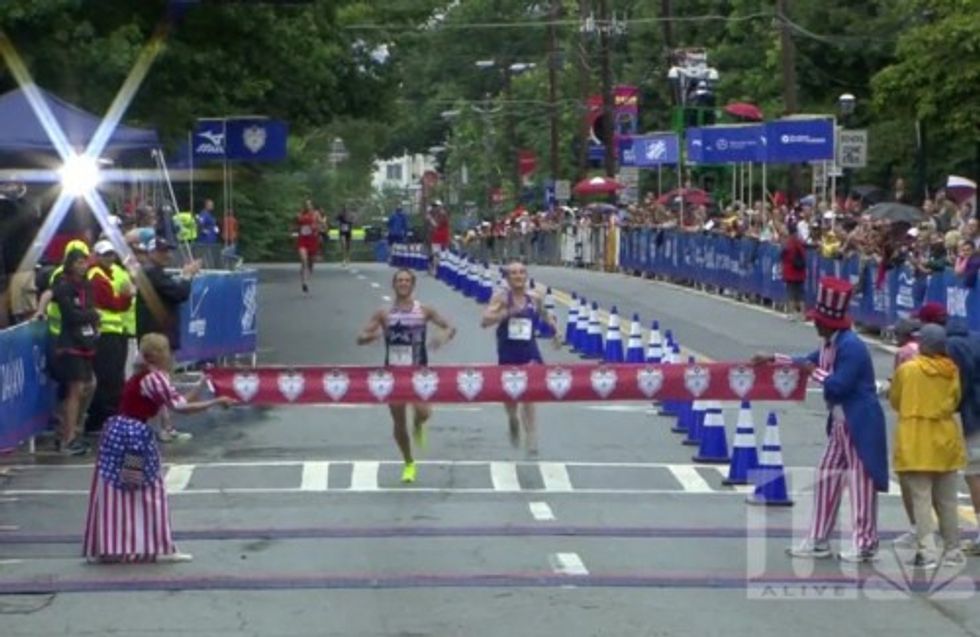 Image source: Twitter
So as he neared the finish line of the 10K race, Payne raised an index finger, apparently confident of a victory.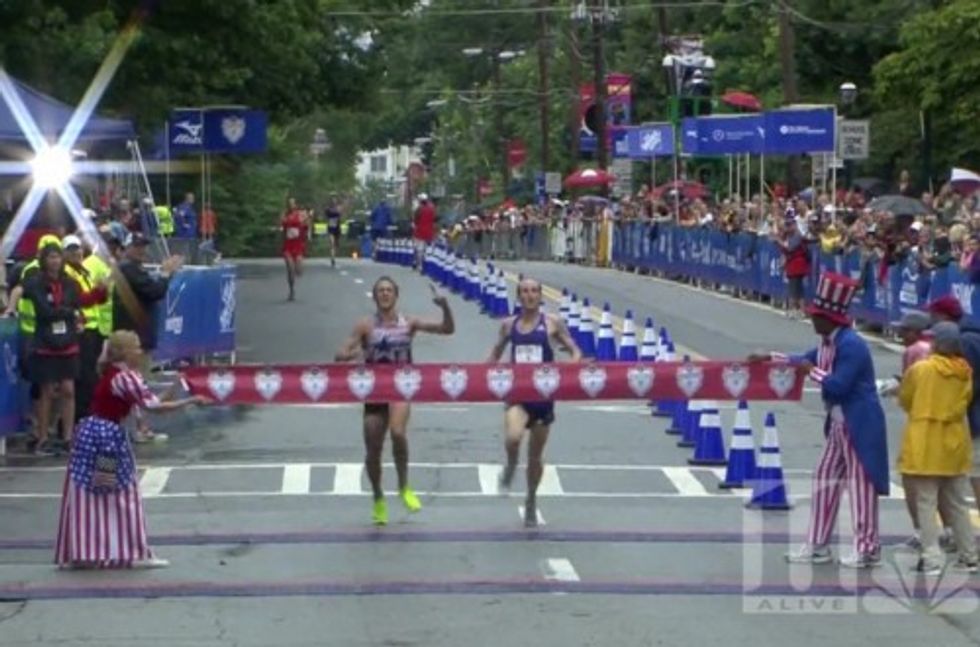 Image source: Twitter
Except Payne couldn't see what was all too obvious to everybody else — Overall was sprinting to the finish, quickly gaining ground on Payne.
And the winner was too close to call right off the bat.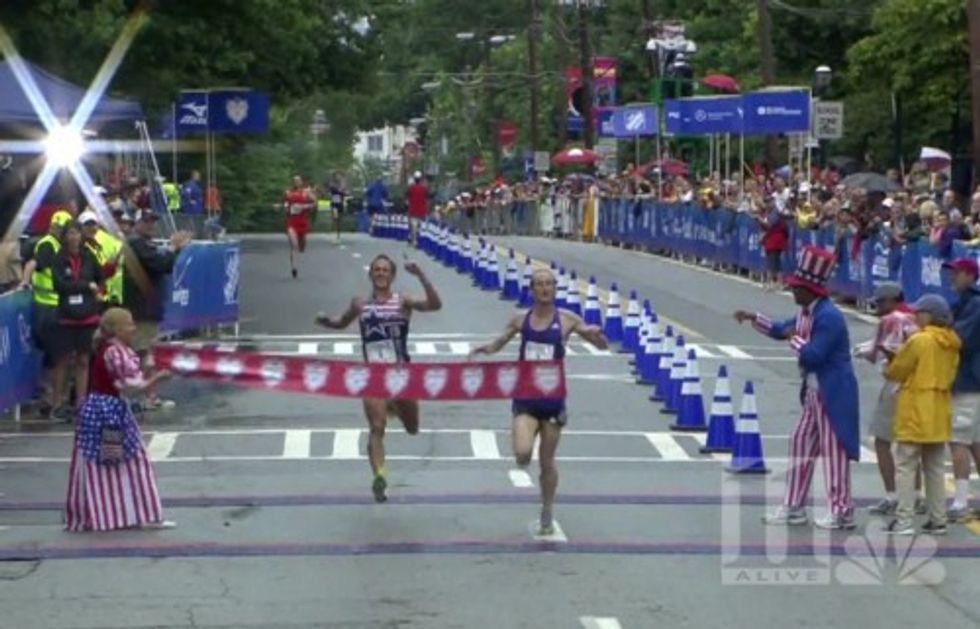 Image source: Twitter
But after the smoke cleared and officials completed an hourlong deliberation, they determined that the Brit — on the Fourth of July, no less — beat the American.
By 9/100ths of a second.
Payne — active in the Air Force and stationed in Colorado Springs — told the Atlanta Journal-Constitution he didn't consciously slow down at the tape. But Overall said he thought his counterpart was celebrating and may have eased up a tad.
Check it out:
The exciting finish of the #ajcprr! Live coverage: http://t.co/Q8Pwt1uyk7 https://t.co/lNc3gmKTVm

— 11Alive News (@11AliveNews) July 4, 2015
This story has been updated.
(H/T: The Huffington Post)
—
Follow Dave Urbanski (@DaveVUrbanski) on Twitter