A New Orleans police officer turned to Facebook late Sunday to pen a powerful message to the individual suspected of fatally shooting her daughter.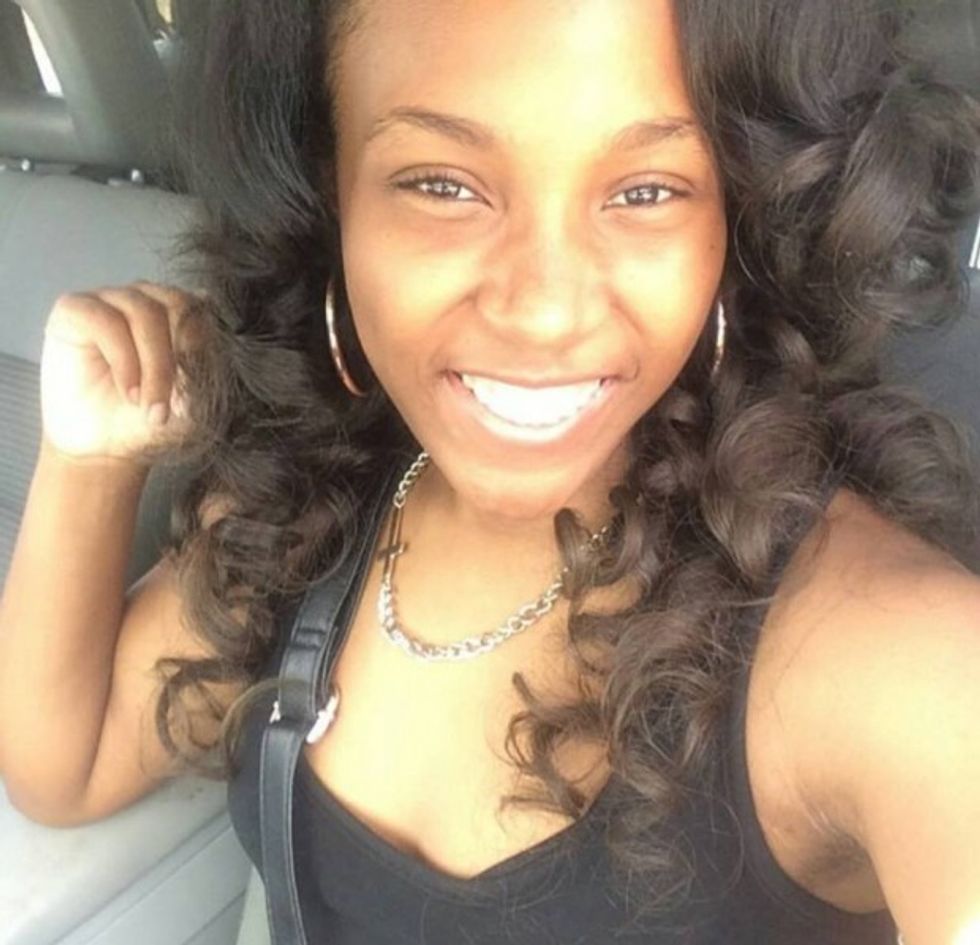 Milan Arriola (Image source: Facebook)
Officer Imani Ruffins' daughter Milan Arriola was gunned down while in a car Friday night, the Associated Press reported. Suspect Will Reed, 20 was booked over the weekend on charges of second-degree murder in the case.
Ruffins posted on Facebook Sunday that she doesn't feel hatred toward her daughter's killer, but instead will pray for the suspect:
"A letter to my daughter's killer"

I'm sharing this today, because TODAY was a good day.

I want you to know that in spite of you changing my life forever, I don't hate you. I feel sorry for you. Sorry that you've never experienced the love that Milan experienced, not only from her family and friends, but coworkers, classmates and random strangers.

An unconditional, heart pounding, take your breath away type of love. I'm certain you haven't experienced this because you had no regard or appreciation for life.

Milan was loved by so many people, she had the brightness smile. Contagious. Like a sneeze.

From the moment I found out I was pregnant, I prayed EVERY DAY. I prayed for "a girl" A humble, happy, healthy girl, in that order. I prayed that she had her dads soft spoken spirit, his humbleness, his smarts. I prayed that she had my eyes, my smile, my silliness.

You see, how amazing God is? He gave me EXACTLY what I asked for. It's kinda of funny because when I was a few months pregnant I contracted chicken pox, the Dr. told me my unborn child was gonna be retarded, blind and probably deaf and I should probably have an abortion, but I said no. No because I knew God heard my prayers. My faith out weighed everything.

August 27, 1994 until July 3, 2015 I told Milan Domonique Arriola "I LOVE YOU" sometimes multiple times. For 2o years, EVERYDAY I talked to her whether via text, phone or face to face.

I thank God for 20 years with my first child, my only daughter, my best friend. No one, not even you Will Reed can take that away from me and everyone who had the pleasure of sharing her life.

So TODAY I'll pray for you, that God has mercy on your soul.

TODAY...
—
Follow Oliver Darcy (@oliverdarcy) on Twitter