An activist who embraces strict parameters surrounding the separation of church and state said this week that it is "on the edge of the indefensible" for Christian colleges to take government funds, yet refuse to offer married housing to same-sex couples.
Barry W. Lynn, executive director of Americans United for Separation of Church and State, a First Amendment watchdog, told the Christian Post that the time has come to have a discussion about educational institutions that discriminate based on sexuality.
"I think that the issue with [LGBT] rights is a little bit different [from race]. The evolution of the issue is moving at least as quickly as we have moved in the area of race and that this is a national dialogue that ought to begin about, should in fact benefits be given to educational institutions that do in fact discriminate," Lynn told the outlet. "Even now, I would not want to be a person at a fundamentalist academy who is trying to defend the practice, that is taking a reasonable amount of government funds and refusing to allow a same-sex married couple to live in the married student housing. I think even now, that would be on the edge of the indefensible."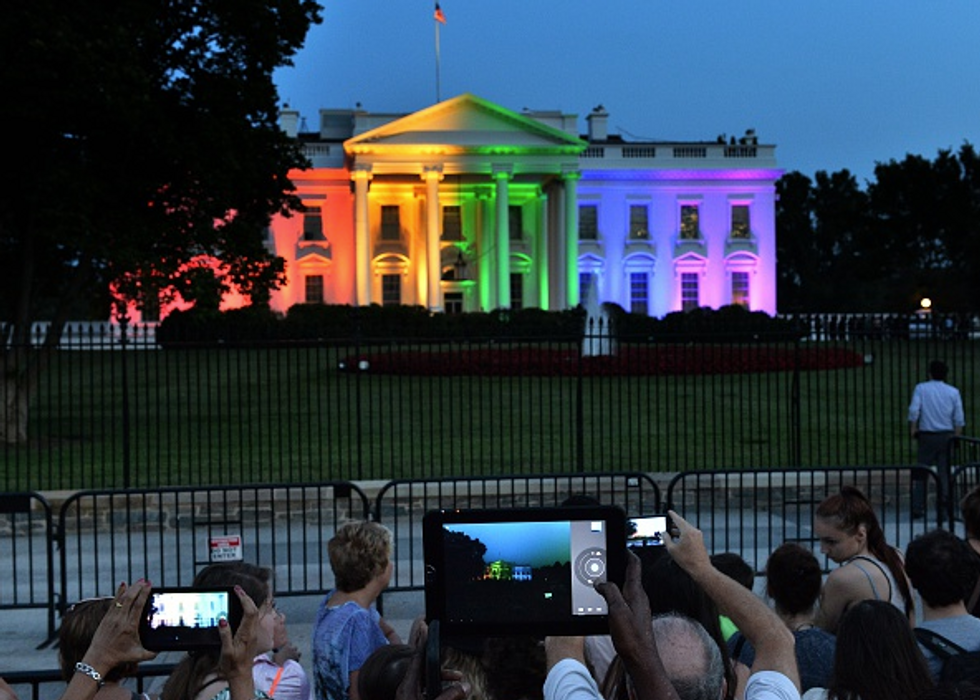 People take photos of the White House lightened in the rainbow colors in Washington on June 26. 2015. (MLADEN ANTONOV/AFP/Getty Images)
Lynn's comments come as some openly fear that the legalization of same-sex marriage could create a conundrum for Christian colleges and churches that do not permit same-sex relations.
Consider that the Supreme Court ruled in the 1983 case Bob Jones University v. the United States that a college can be denied tax-exempt status if it refuses to allow interracial relationships; with gay matrimony now legal, this could lead some to use that case in an effort to push back against Christian universities that are tax-exempt.
The situation is somewhat complicated, with the Supreme Court case potentially having some associated implications.
"The [gay] ruling itself doesn't actually have any impact at all outside of recognizing same-sex marriage as a fundamental right," Michigan State University's College of Law professor Frank Ravitch recently told MLive.com. "At least for religiously affiliated entities, the risk isn't interfering with their beliefs or practices. It's going to be more a question of whether or not they're going to be subject to revocation of tax-exempt status down the road."
Lynn's group, Americans United, announced the "Protect Thy Neighbor" initiative on Tuesday, an effort that bills itself as "an aggressive, multi-pronged initiative to fight the growing idea that 'religious freedom' gives people a right to thwart marriage equality for LGBT Americans, deny women access to reproductive care and use taxpayer dollars to discriminate."
The project is seemingly aimed at conservative Christians who oppose same-sex nuptials and are looking for various protections. Lynn said in a press release issued on Tuesday that many people are reacting to the Supreme Court's legalization of same-sex nuptials by incorrectly arguing that religious liberty provides a "license to discriminate."
"That's a corruption of a noble concept, and we don't intend to stand for it," he said.
"Love Thy Neighbor" will be a coordinated effort to push back against legislation that would allow businesses and those in government to "cite religion as a justification to discriminate," with Americans United pledging to sue if and when these measures are passed, calling recent religious freedom bills "dangerous."
The organization will also launch an educational effort to spread the word about what it believes is a "new definition of 'religious liberty.'"
Lynn announced the launch of the new project on Tuesday at the National Press Club in Washington, D.C., urging the public to push back against "the religious right."
"The idea of treating your neighbor with love and respect runs through every major religion and secular philosophy, but too often, the message of the religious right and its theological and political allies is the opposite: They look for ways to take away the rights of their fellow citizens," Lynn said. "Protect Thy Neighbor is a direct challenge to the narrow and exclusionary view of those who would assail the rights of others under the guise of 'religious freedom.'"
As previously reported, Lynn recently told TheBlaze that the Constitution doesn't mention or guarantee tax-exemption for houses of worship, but that it is permissible so long as the benefit is available to all nonprofits who fit similar categories.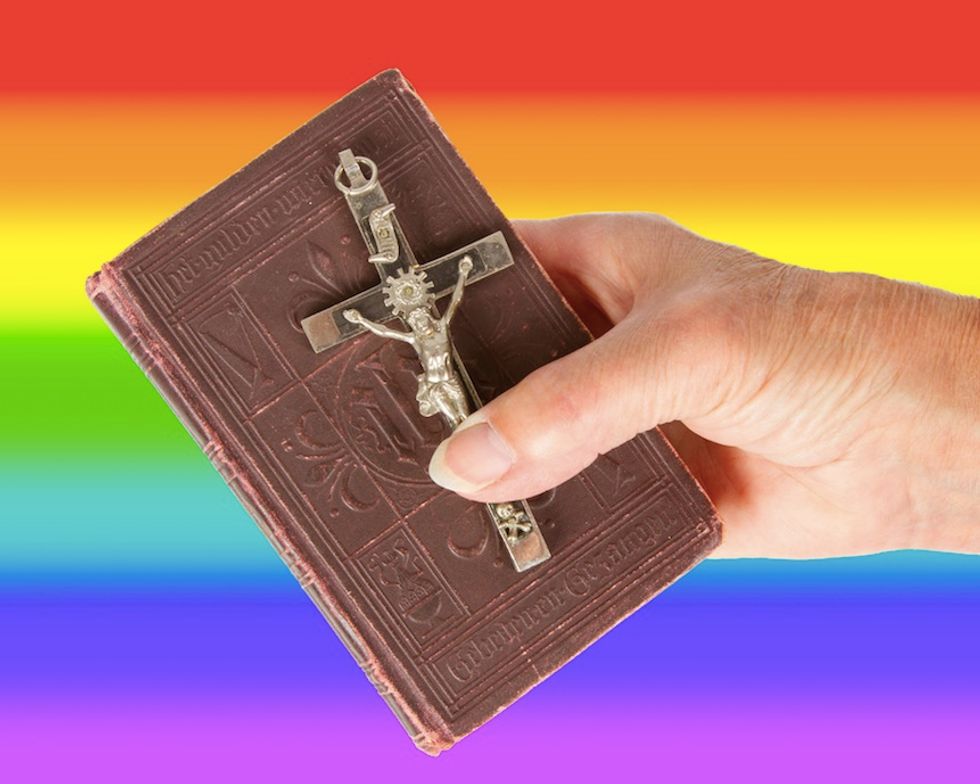 Photo credit: Shutterstock
"If it were offered only to houses of worship, it would likely be an unconstitutional benefit to religion," he said. "But tax exemption has been extended to many other types of organizations, which, the Supreme Court has indicated, solves the constitutional issue."
Lynn continued, "We agree with the finding in Walz v. Tax Commission of New York. Tax exemption for churches is not required by the Constitution, but if it is offered under statute, it should be given to similarly situated secular entities as well."
Despite the recent calls from some advocating that churches lose their tax-exempt status, Lynn said that he believes much of the discussion surrounding gay marriage and the Internal Revenue Service is trumped up and that a church, under current law, can only lose tax-exempt status if it endorses or opposes a political candidate.
He did not address the issue of Christian and sectarian schools in that statement issued to TheBlaze. Read more about the debate over church tax exemption here.