Ken Mansfield, the former U.S. Manager of the the Beatles' Apple Records, has had a wide-ranging career in the music industry, working with some of the biggest acts and experiencing a plethora of success.
But with that monumental achievement came numerous pitfalls, including drugs, partying and the eventual loss of everything Mansfield had worked for. It was a subsequent encounter with a young woman that later led him to discover the Bible and, ultimately, forge a personal relationship with Jesus — a commitment that changed everything.
Mansfield's problems began after a slew of successes in heading up the Beattles' record label, among other well-known music corporations.
"I thought, 'I'm such a hotshot ... why don't I setup my own corporation?'" Mansfield recently told The Church Boys podcast during a recent appearance to discuss his entertainment career and his new book "Rock and a Heart Place."
Mansfield's business started doing well, but he soon found himself getting off track.
"I started having more fun than I did work, and the drugs were there — and pretty soon your buddies are the people you get high with," he said. "And you start being a little less creative and a little bit more of a party time."
Listen to Mansfield's testimony below (starts at the 33:00 mark):
Subscribe to The Church Boys on iTunes
Before long, business dried up and Mansfield said that the "big bucks quit coming in."
Then, his company went under and he lost everything. With his professional life suddenly at a standstill, he said he "couldn't get a job in the mailrooms of the companies that [he] used to run."
Looking back, Mansfield said that he now realizes that God was closing doors, because he had another plan for him. But it wasn't until he moved to Nashville, Tennessee, that he was set on course.
"First thing I run into is a young lady [named Connie] who made a project of bringing me to the Lord," Mansfield said. "Something weird is the Lord brought us together. She didn't want someone like me and I wasn't looking for a relationship."
Mansfield, who described himself as a stoner who was broke and had a bad reputation at the time, said that he and Connie would debate theology. While she would tell him that "Jesus is the way," he would claim that he believed that Christ was just one way to God. Eventually, their religious differences came to a head and she told him that things couldn't continue.
"The relationship had deepened, and one night she said, 'I want to talk to you,'" he recalled, noting that she said that she couldn't become unequally yolked, and that she needed to choose Jesus over the relationship.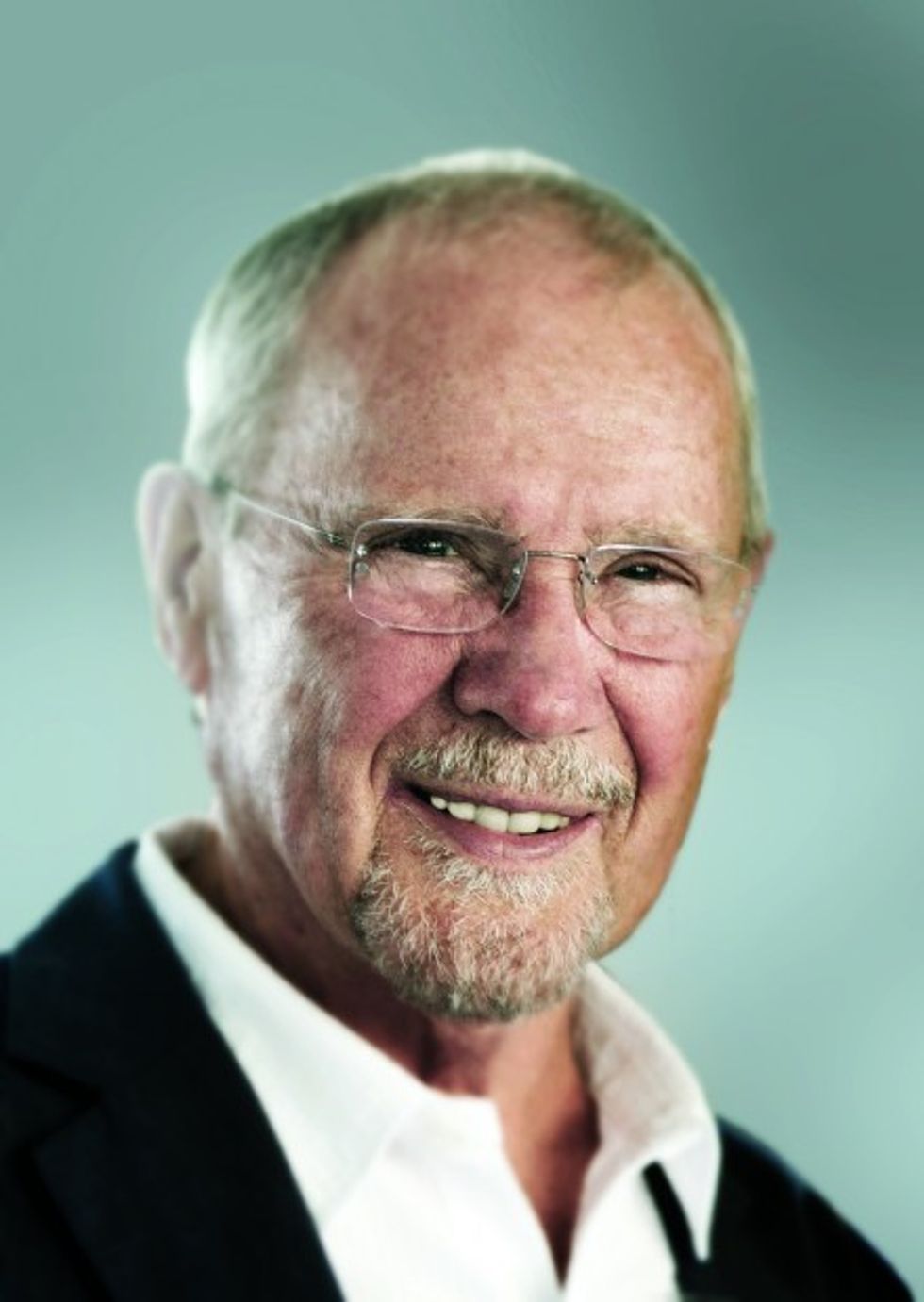 Ken Mansfield (Ken Mansfield)
It was a moment that absolutely stunned Mansfield.
"I thought, 'I can't believe that somebody would believe in something so much they're willing to give up something that's really important to them on an earthly level," he said. "I said I want to want something that badly ... that I'm willing to give up things."
Mansfield said that he became a Christian, changed his life and married Connie.
"The first person I see every morning is the person who saved my life," he said.
Mansfield's new book "Rock and a Heart Place" focuses on musicians who experienced "super fame," but who went on to become Christians and discover God.
"These are people that have incredible fame and these stories are fascinating," Mansfield said.
Listen to him also address whether Yoko Ono truly broke the Beatles up.