Joey Tapley was buying some bullets with his cousin at the Academy Sports and Outdoors store in Topeka, Kansas, on Friday when he heard some loud bangs.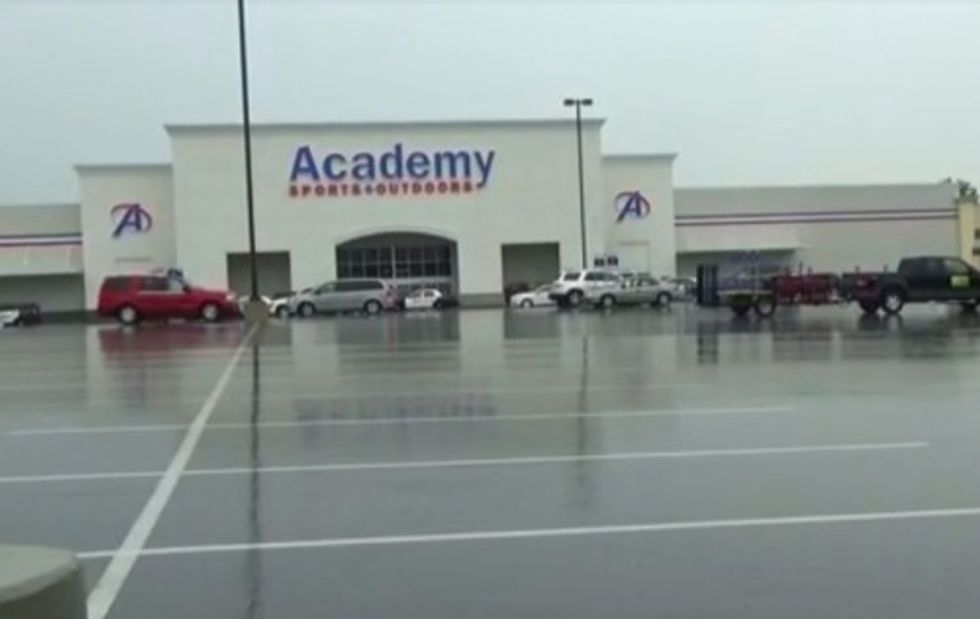 Image source: WIBW-TV
"I look up and they are just loading up weapons from the counter and then they run off," the 24-year-old told WIBW-TV. "And my instincts kicked in."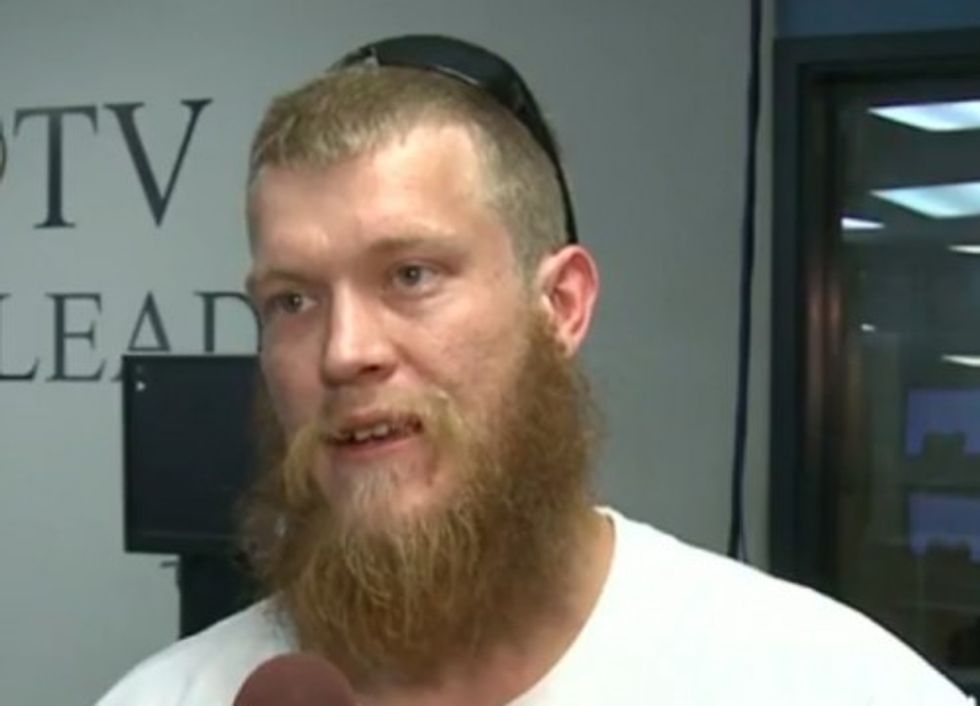 Joey Tapley (Image source: WIBW-TV)
Tapley ran after three suspects — described as white males between 16 or 17, the station said — who also took an undisclosed amount of cash.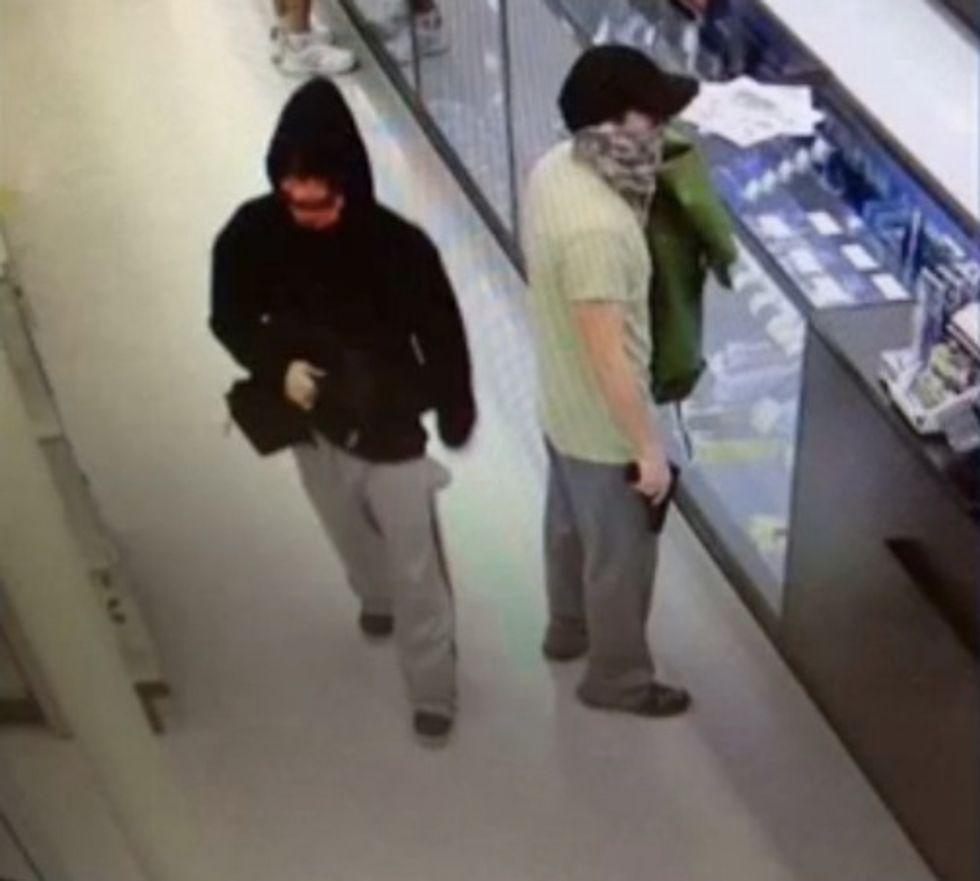 Image source: WIBW-TV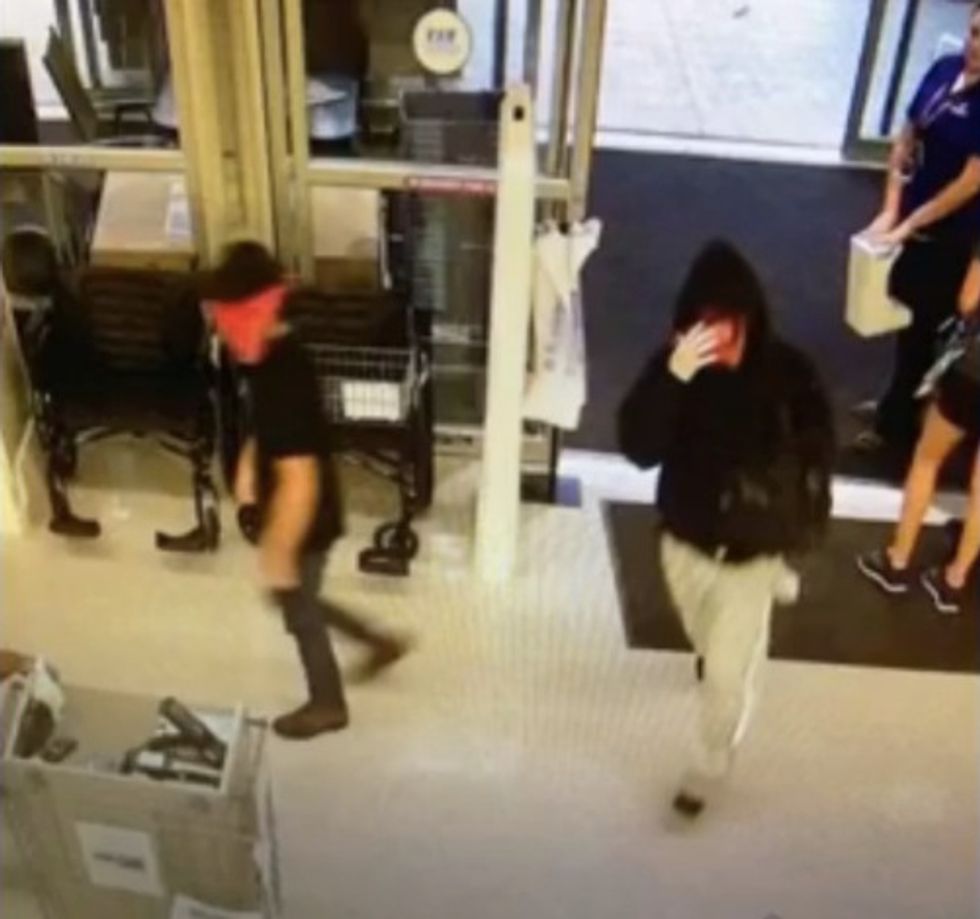 Image source: WIBW-TV
When he was outside the store, Tapley pulled out his concealed gun.
"I told him 'Drop the gun, man, mine is loaded, just drop the gun,'" he told WIBW. "We made eye contact for a second or two and he dropped two guns and ran."
Cops arrested the teen suspects and booked them into juvenile detention on assault, burglary and robbery charges. A woman also was arrested and booked on conspiracy to commit aggravated robbery, the station said, adding that all the cash and rifles were recovered by police.
Kansas just added its name to a small number of states — now five — that allow residents to carry concealed firearms without permits. And Tapley, who doesn't have a permit, said he wouldn't have been able to step in like he did had the law not gone into effect July 1.
"Thats why Kansas made the law," he told WIBW, "so citizens can carry and protect themselves and others."
—
Follow Dave Urbanski (@DaveVUrbanski) on Twitter