Facebook made it very clear last week that it didn't want to be friends with the mobile app "Who Deleted Me," designed to let users see who had deleted them as a friend on the social networking site.
AFP/Karen Bleier
Anthony Kuske is the developer of developed "Who Deleted Me", which let users connect their Facebook accounts to see who had deleted them as a friend. After its release on the iOS App Store and Google Play, it wasn't long before the product took off.
"Never did I expect it would achieve the level of popularity it did over the last week, from being mentioned all over the media to being number 1 in the iOS App Store," Kuske wrote in an online statement Sunday.
But it also wasn't long before Facebook got involved – and the new app was no more.
When Facebook got wind of the new app last week, the company reached out to Kuske and asked him to remove it, claiming the app was a violation of its terms and conditions, as developers cannot notify users when others delete them from their friends list, Global News reported.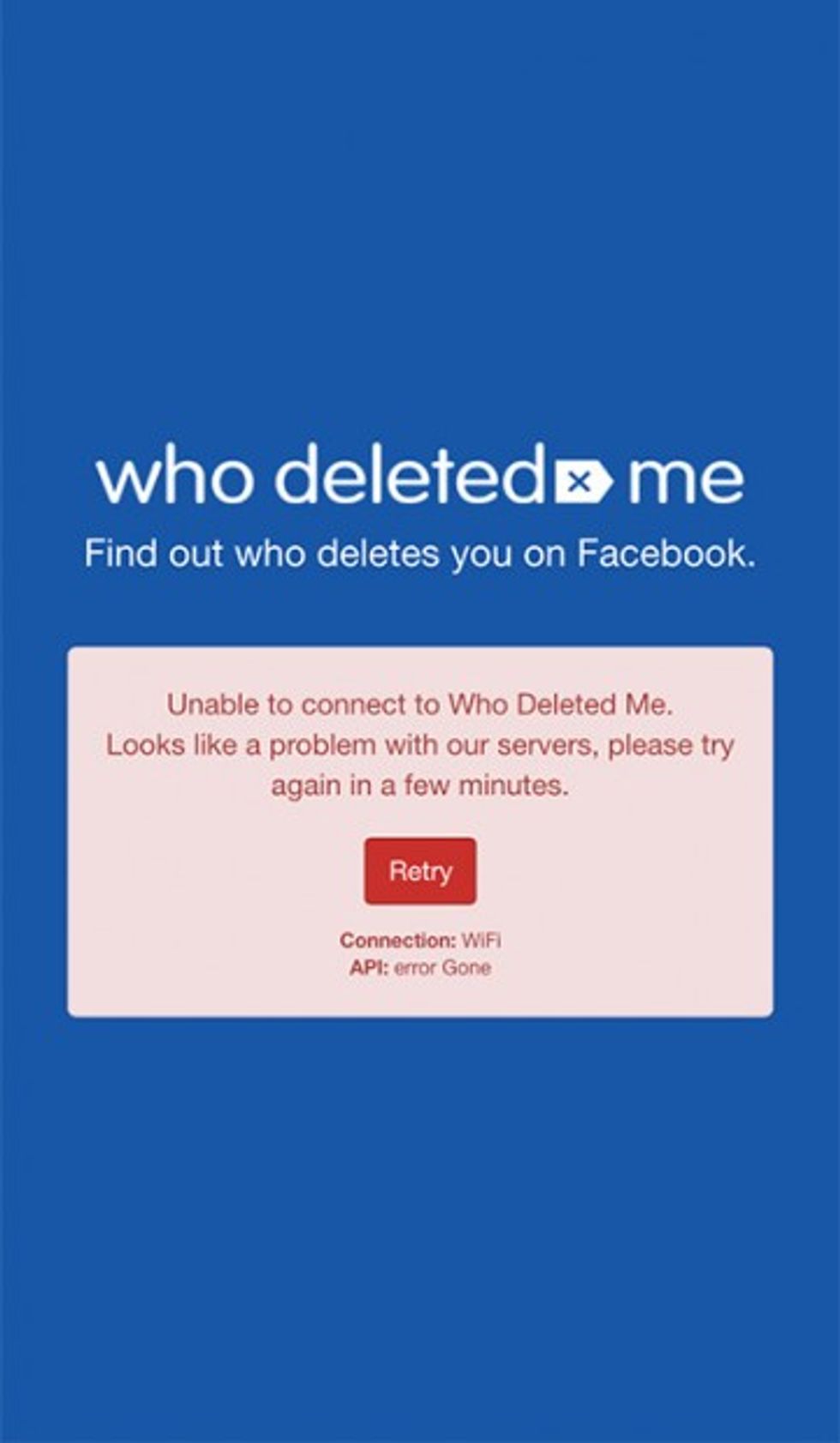 Image source: WPVI-TV
Kuske later discontinued the app, writing on the app's website:
Unfortunately, due to a request by Facebook, Who Deleted Me is no longer available on any platform. If you have a Who Deleted Me browser extension or application installed it will no longer function.

Who Deleted Me was intended to be a useful tool to enhance users' Facebook experience, but Facebook did not see it the same way.
Kuske added that all personal information was securely erased and that he plans to begin work on new non-Facebook related projects. He did not specify what those other projects might be.
The app first launched in 2009 by connecting directly with Facebook, but was then disabled after Facebook said the app violated its policies. The developer then found a way to give users the same information by downloading users' friends lists and keeping tabs on who was there – and who wasn't there.
But that didn't sit well with Facebook either, because it "circumvented their intended limitations," Mashable reported.
(H/T: WPVI-TV)
–
Follow Jon Street (@JonStreet) on Twitter