TheBlaze's national security adviser Buck Sexton on Tuesday said President Barack Obama has "boxed the Israelis in" with the Iranian nuclear agreement, while freeing up the Iranians to become an even bigger threat.
"We had the Iranians boxed in. Let's just make that very clear," Sexton said on The Glenn Beck Program. "Their currency was in free-fall; their economy was being strangled; there was opposition to this sclerotic, evil regime on the streets of Tehran from the beginning of the Obama administration. ... He didn't touch that. He didn't want to get involved."
"Now what we've seen is President Obama has pulled the constraints off of Iran to get this deal," Sexton continued. "He went into this saying, 'Anything to get a deal is what we're going to do,' which is never how you want to negotiate. But the Israelis are now the ones who are constrained."
Sexton said if the Israelis bomb an Iranian nuclear facility, they would be in flagrant violation of what many believe is a "wonderful agreement that is going to create peace throughout the Middle East."
"The Israelis will have to deal with the fallout from that, and that will include the entire Muslim world, the Europeans," Sexton added. "It will include a whole bunch of countries, and it's because of this deal."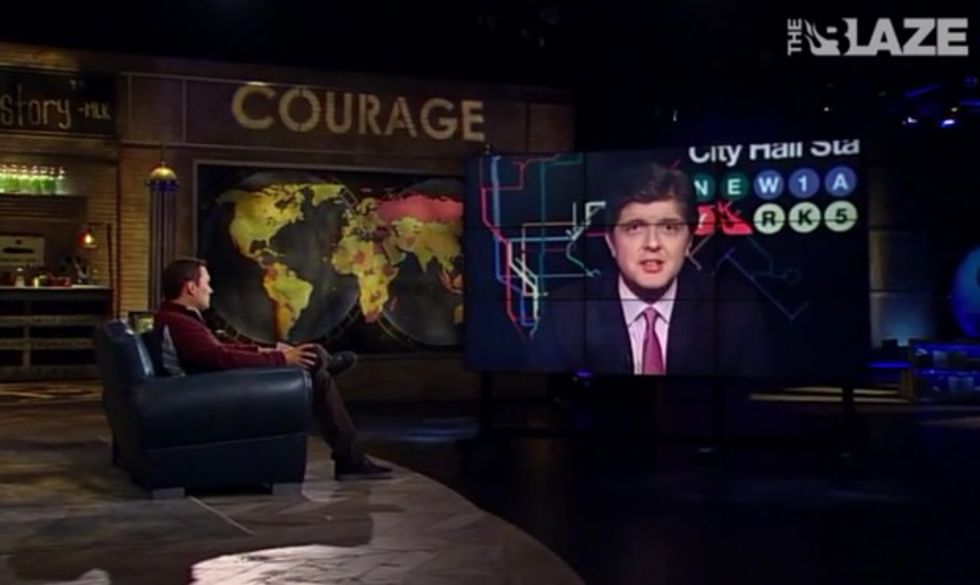 Buck Sexton appears on The Glenn Beck Program July 14th, 2015. (Photo: TheBlaze TV)
Sexton said the agreement was designed to change the way historians view Obama's foreign policy, which he said thus far has been a "legacy of failure."
"It's really stark with the Obama administration ... whether it's the Russian reset, the pivot to Asia, red lines in Syria with chemical weapons or preventing genocide in Syria," Sexton said. "President Obama stood at the Holocaust Museum in 2012 and was saying 'never again,' and had this whole range of policy options we would deploy to make sure that exactly what is happening now in Syria and Iraq ... would not happen again. It is happening."
Sexton said the danger will only become more severe now that the United States has essentially said: "Not only are we going to ... sort of bless your nuclear program, but on top of that, yeah the Russian arms bazaar -- go for it. Whatever China can sell you, that's also yours to keep."
"This is a disaster. And the only thing that you can tell yourself makes this a little better ... is that a president in the future will have the option of taking action," Sexton concluded. "They'll have the option of taking action against a very rich, completely re-armed, nuclear-capable Iranian country with 70 million people in it. I mean, that's not an easy option. It's not good."
The full episode of The Glenn Beck Program, along with many other live-streaming shows and thousands of hours of on-demand content, is available on just about any digital device. Click here to watch every Glenn Beck episode from the past 30 days for just $1!