When county commissioners attempted to begin a closed session meeting last week, an irate man caused a scene — resulting in a scuffle with a security guard and gun discharge.
WEWS-TV reported that Mike Skidmore approached a county clerk after the Richland County commissioners called for the closed meeting and grabbed her shoulder so he could take a picture of her nametag. Commissioners then called security, but instead of leaving, Skidmore allegedly began to get violent with the security guard, reportedly biting him in the face.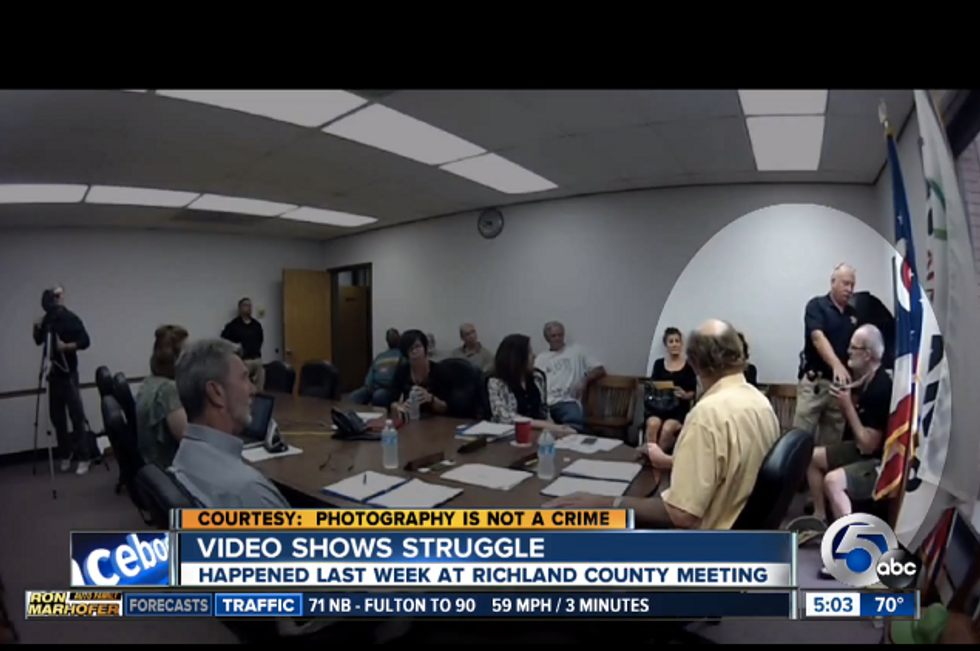 Image source: WEWS-TV
According to the Richland County Sheriff's Office, the security guard's gun was purposefully discharged.
Watch it unfold below:
Skidmore was arrested and faces felonious assault charges. The two security guards were taken to the hospital with injuries.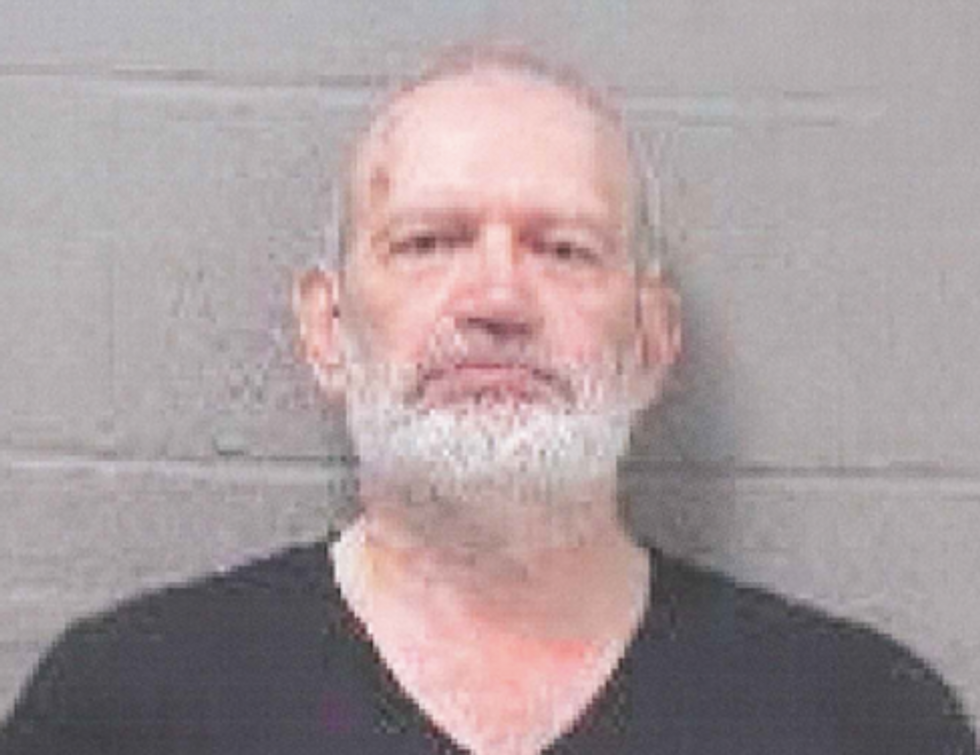 Mike Skidmore faces felonious assault charges after allegedly instigating a fight during a county commission meeting. (Image source: WEWS-TV)
Richland County Sheriff Steve Sheldon said during a press conference that the building had only gotten security a year and a half ago.
(H/T: WEWS-TV)