A Tennessee woman suspected of counterfeiting thousands of dollars is blaming President Barack Obama for her arrest.
Pamela Downs, 45, of Kingsport was arrested Sunday after trying to pay for groceries with a $5 bill, which the clerk immediately suspected was fake.
The bill was printed on computer paper and glued together, but still falling apart, according to the Kingsport Times News.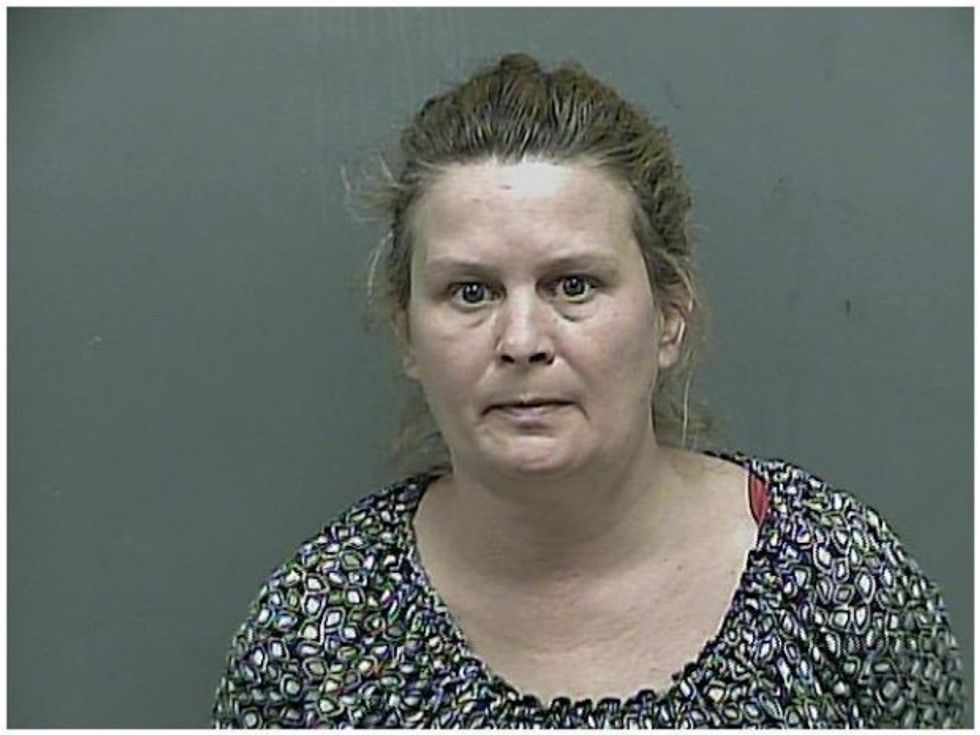 Pamela Downs (Image source: Kingsport Police Department)
Employees then called police who showed up to question the woman. Downs said she got the money from a gas station in the nearby town of Bristol and never noticed how it looked because it was folded.
Becoming increasingly suspicious, officers asked Downs if they could search her purse, and she agreed.
Buried inside they found a $100 bill, also reported to be counterfeit, printed in black and white. The back side of the bill was upside down, according to the Times News.
But it wasn't until officers discovered something else inside the woman's purse that they actually arrested her right then and there: Walmart receipts showing where Downs had purchased copy paper and a printer apparently gave police all the evidence they needed to haul the suspect away.
Downs was reportedly shouting "I don't give a s***, all these other b****es get to print money so I can too," as she was being handcuffed. She later admitted to using the paper purchased at a Walmart to print the money, but claimed it was well within her right to do so, because of a law Obama made.
She said the law allowed her to print her own currency since she is on a fixed income.
Officers later searched Downs' home where they discovered more counterfeit bills, totaling somewhere between $30,000 and $50,000. They also found paper, scissors, glue and a printer inside, all of which were seized as evidence.
(H/T: Kingsport Times News)
–
Follow Jon Street (@JonStreet) on Twitter