A cellphone video has surfaced showing a police officer handcuffing a woman in her home while she's wearing only a towel — which repeatedly fell off — and she and her teen daughter are screaming for him to stop.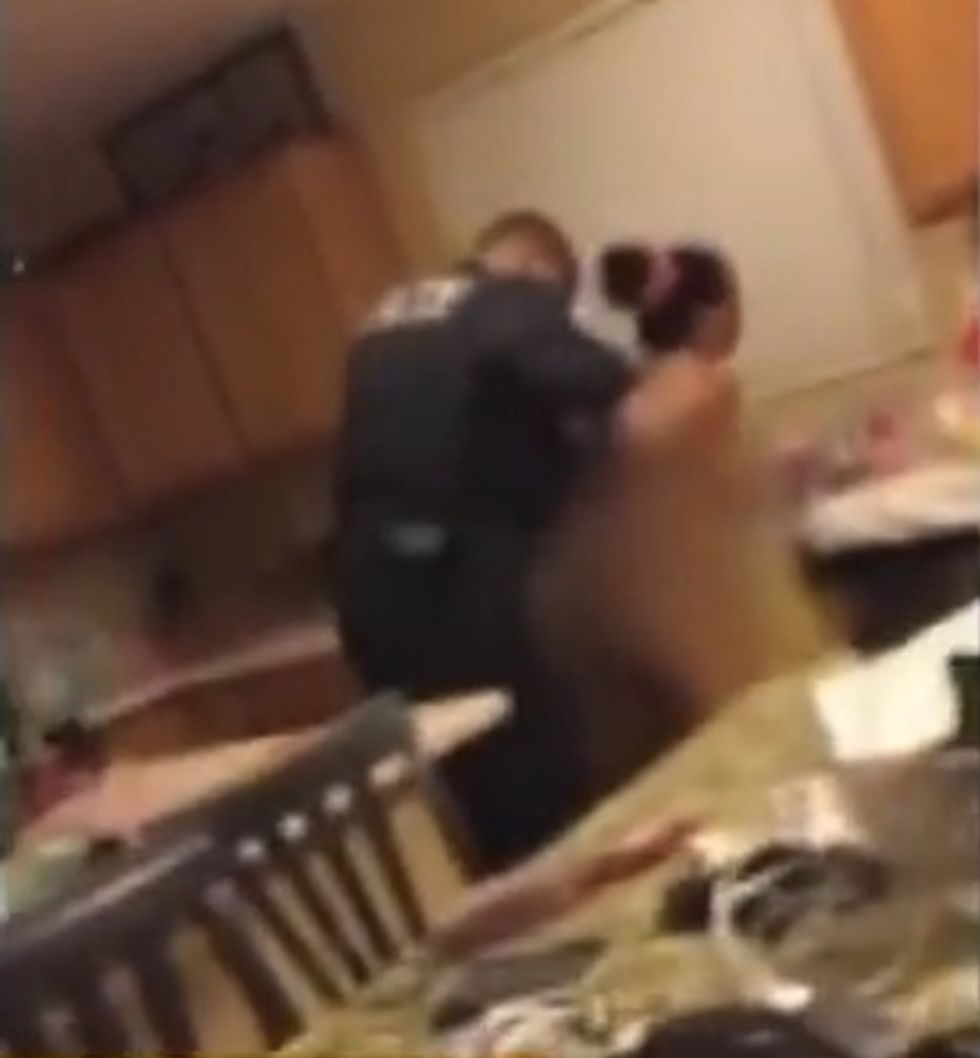 Image source: KNXV-TV
But that may not be the worst of it.
An internal investigation by police in Chandler, Arizona, found that arresting Officer Doug Rose entered Esmeralda Rossi's home illegally on March 25, didn't turn on his body camera and failed to document important details regarding probable cause and use of force — and that Rossi was naked except for a towel.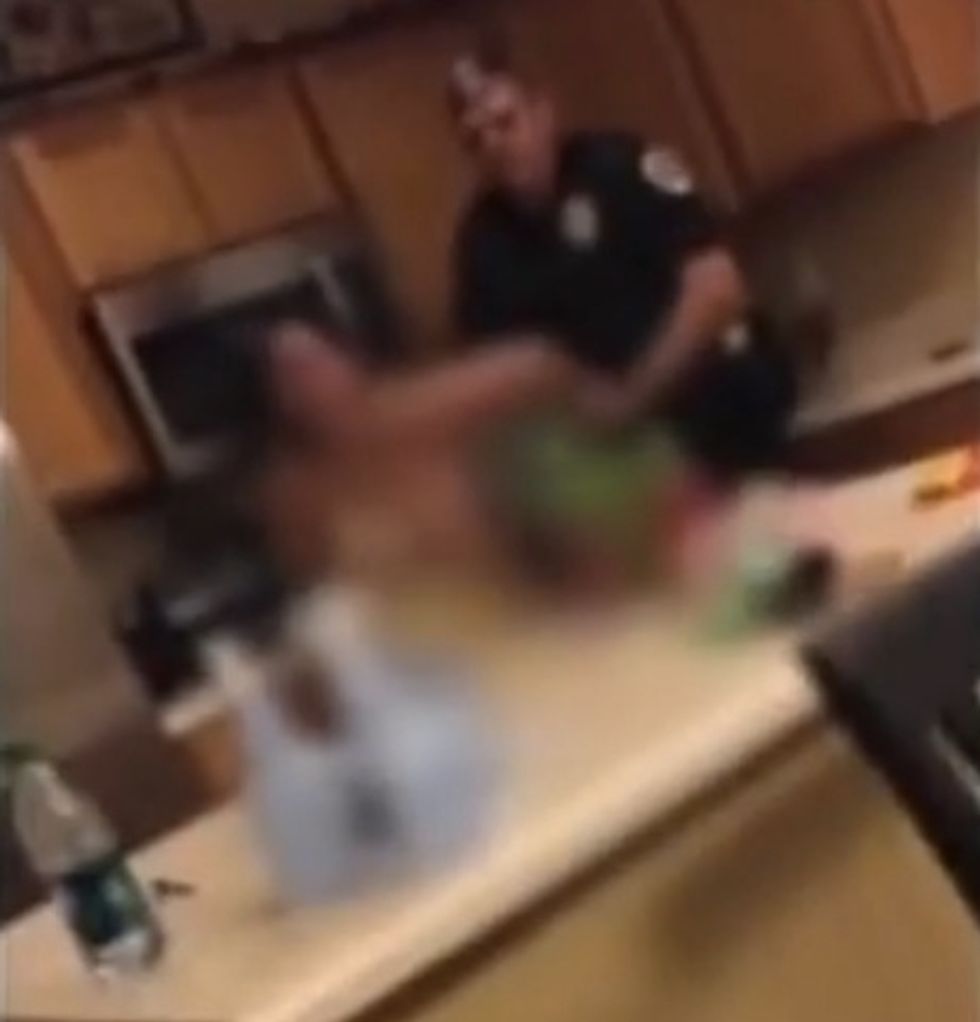 Image source: KNXV-TV
Now Rossi is planning to sue, KNXV-TV reported.
"I felt helpless. I felt violated," Rossi told the station. "And honestly, I felt molested."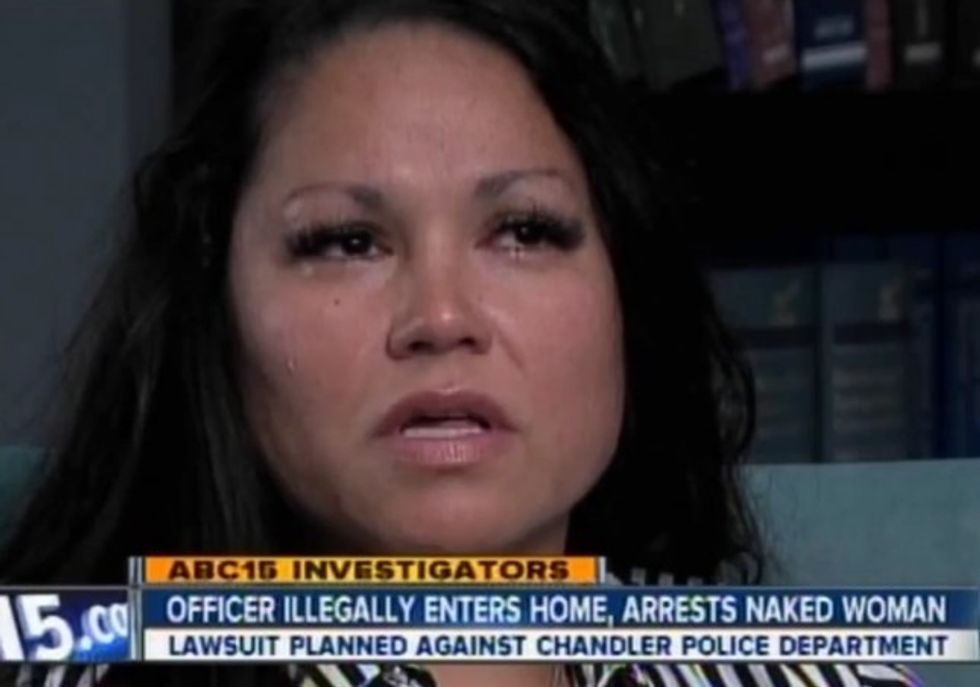 Esmerelda Rossi (Image source: KNXV-TV)
Rose retired on May 29 with a full pension, KNXV reported, and he hasn't been charged with any crime.
On the day Rose showed up at her door with Officer David Selvidge — regarding a domestic complaint from her ex-husband after the pair argued at his house — Rossi told KNXV she was in the shower.
"My daughter came to the shower and said there are two officers at the door," she told the station. "So I just grabbed a towel."
Rossi said Rose was behaving aggressively, making her "very uncomfortable," so she told him to wait at the door so she could retrieve a cellphone — then she said she closed the door.
"I turn to go into my living room, and I probably get about five steps in, and all of a sudden I just hear boots running in after me, telling me stop or I'll arrest you," Rossi recounted to KNXV.
That's when Rossi and her daughter began recording the incident on their cellphones.
Video showed Rose telling Rossi to put her hands behind her back and that she was under arrest, and he began trying to handcuff her. At that point her towel began falling off, and Rossi and her daughter were screaming for Rose to stop.
"You have absolutely no clothes on?" Rose asked Rossi as he attempted to cuff her. Rossi's daughter was instructed to "go get your mother some clothes."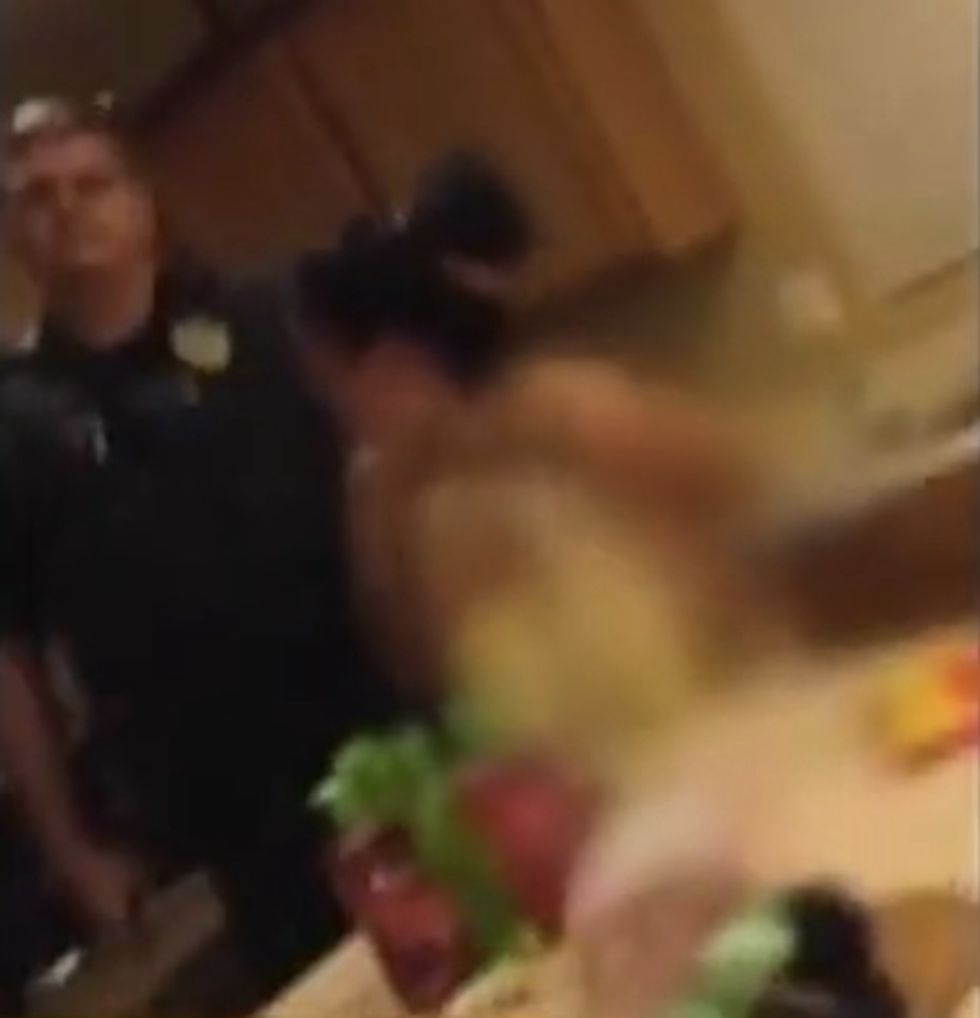 Image source: KNXV-TV
"Don't take the attitude with cops, because we don't play," Rose told Rossi. "When a cop shows up, you're not the one in charge. I don't care if this is your house."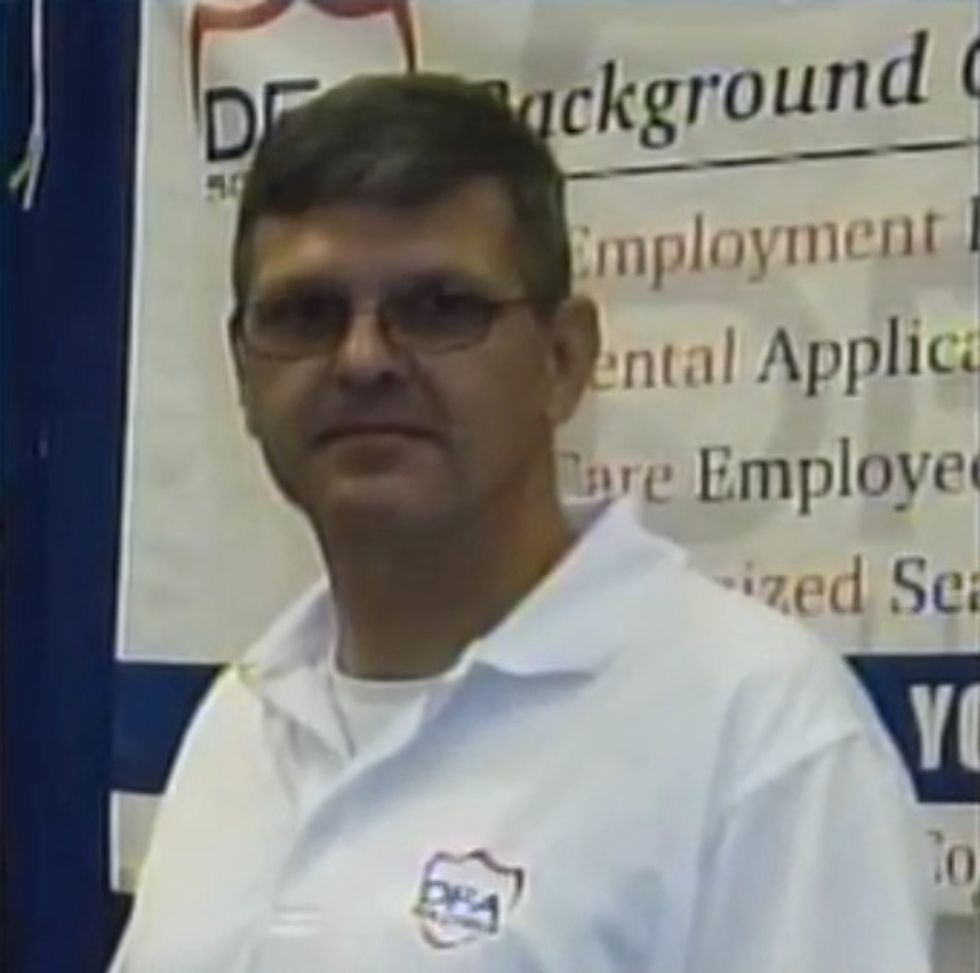 Doug Rose (Image source: KNXV-TV)
After her arrest, Rossi was "un-arrested," reports showed. She wasn't charged with any crime. Rossi added that her daughter was made to remove her handcuffs.
"This was not the proper treatment of a citizen," Marc Victor, Rossi's attorney, told KNXV. "This was disgusting. This was barbaric."
The other officer on the clip, David Selvidge, went to his supervisor to note concerns about Rose's actions. Selvidge's body camera recorded the incident and he's been cleared of wrongdoing, KNXV said.
Rossi also said the incident brought back memories of being molested as a child.
—
Follow Dave Urbanski (@DaveVUrbanski) on Twitter