Planned Parenthood Federation of America's president issued an apology in a video Thursday afternoon during which she addressed the controversial undercover video that went viral earlier this week supposedly catching an official admitting to performing partial birth abortions to sell fetal parts.
In the undercover video, released Tuesday by the Center for Medical Progress, a group concerned with medical ethics, Dr. Deborah Nucatola, Planned Parenthood Federation of America's senior director of medical services, allegedly spoke over salad and a glass of red wine of how doctors supposedly conduct abortions in a way to keep specific fetal body parts in tact. 
The Center for Medical Progress also alleged in the video that they caught the Planned Parenthood official admitting that the organization "sells body parts," which is a federal felony.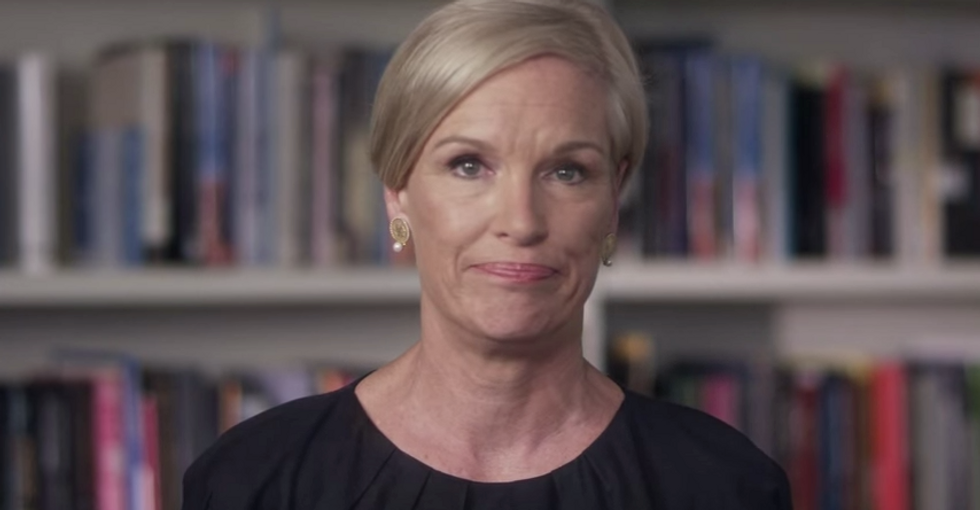 Cecile Richards (Image source: YouTube)
"Recently, an organization that opposes safe and legal abortion used secretly recorded, heavily-edited videos to make outrageous claims about programs that help women donate fetal tissue for medical research," Cecile Richards, Planned Parenthood's president, emphatically said in her own video. "I want to be really clear: the allegation that Planned Parenthood profits in any way from tissue donation is not true."
"In the video, one of our staff members speaks in a way that does not reflect that compassion," Richards said, assumably referring to Nucatola. "This is unacceptable, and I personally apologize for the staff member's tone and statements. As always, if there is any aspect of our work that can be strengthened, we want to know about it, and we take swift action to address it." 
Richards said that the organization stands by their work to help women donate tissue to medical research — specifically for research pertaining to Alzheimer's and Parkinson's —and stressed that it's always the women's decision to donate the tissue or not. She called the tissue donation something that is "important and compassionate" and said it "should be respected, not attacked."
Richards claimed that Planned Parenthood's "donation programs" are both legal and ethical.
Richards blasted organizations that put out videos — such as the Center for Medical Progress' — as "never [being] concerned with protecting the health and safety of women."
"Their mission is to ban abortion completely and cut women off from care at Planned Parenthood and other health centers," she said. "And we will never let that happen."
Richards' video comes two days after the organization released a statement that dismissed the allegations.
After the Center for Medical Progress' video surfaced on Tuesday, conservative lawmakers where quick to condemn Planned Parenthood over the allegations. Gov. Bobby Jindal, a 2016 hopeful, immediately called for an investigation into the Planned Parenthood affiliates in the state of Louisiana.
House Speaker John Boehner (R-Ohio) is also calling for a congressional hearing of the allegations presented in the video.