Muhammad Youssef Abdulazeez, identified by authorities as the shooter in Thursday's attack on military personnel in Chattanooga, Tennessee, provided a now-eerie quote to his school yearbook.
"My name causes national security alerts. What does yours do?" the provided quote said.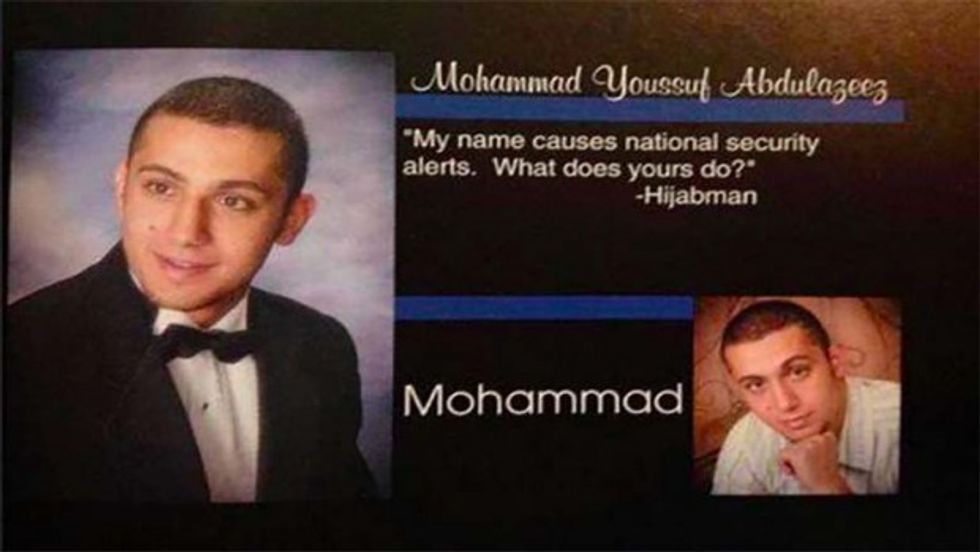 Image source: Twitter
Abdulazeez's yearbook quote surfaced on social media shortly after the FBI identified him as the shooter who killed four Marines and injured a police officer.
—
Follow the author of this story on Twitter and Facebook: