You know how it can get with some parents when their kids are athletes.
If they're not yelling at their offspring or coaches or officials, the parents are yelling at each other.
And sometimes the yelling turns to brawling — which is what happened when two New Jersey dads squared off Wednesday night outside a tournament.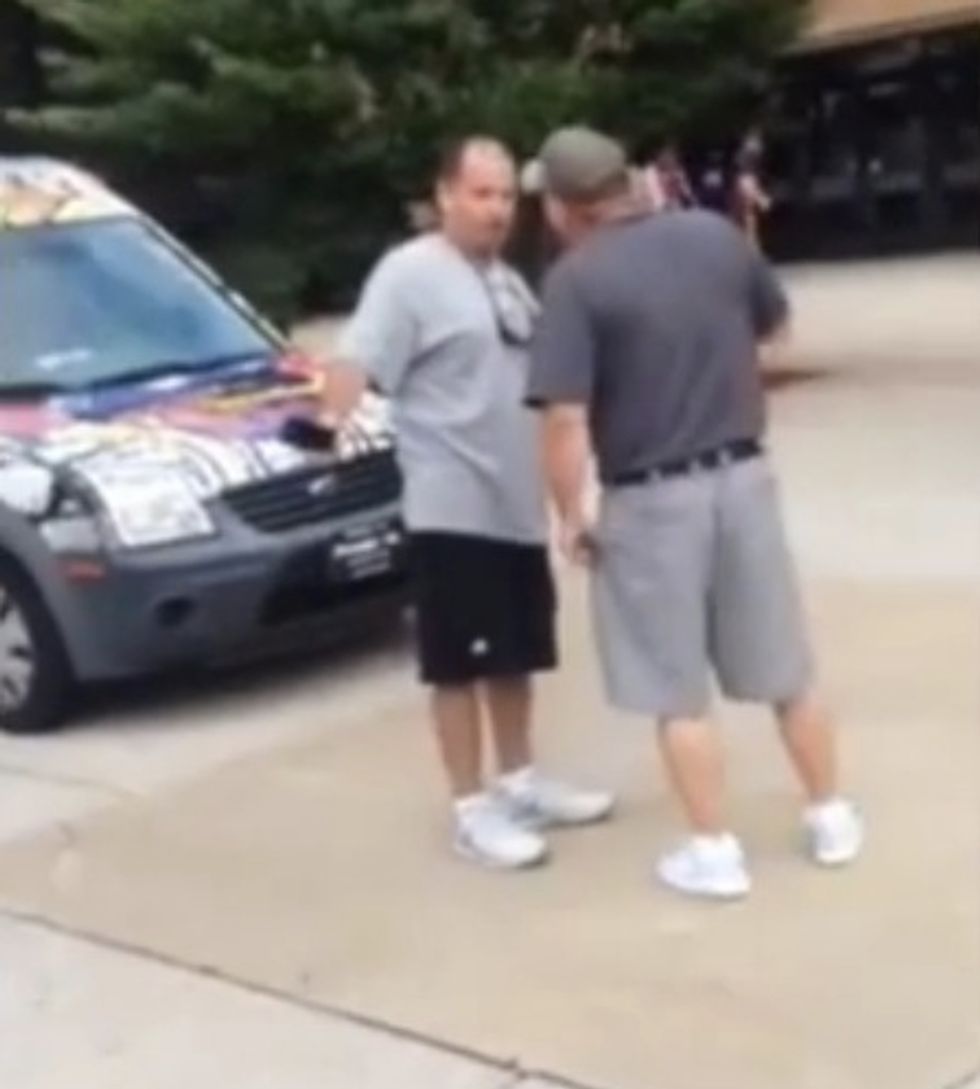 Barbella, left, argues with Duffy. (Image source: YouTube)
It seems Michael Barbella, 48, of Ventnor had a dispute with Michael J. Duffy, 45, of Mays Landing, NJ.com reported. Their daughters used to be on the same traveling softball team, but for some reason Barbella's daughter is now off the squad.
Apparently that had Barbella boiling over because earlier that day, authorities said he texted Duffy, challenging him to a fight. Why Barbella was mad at Duffy isn't clear.
Whatever the case, Barbella drove all the way to Salisbury, Maryland, to get in Duffy's face, NJ.com said, citing a news release from the Wicomico County Sheriff's Office.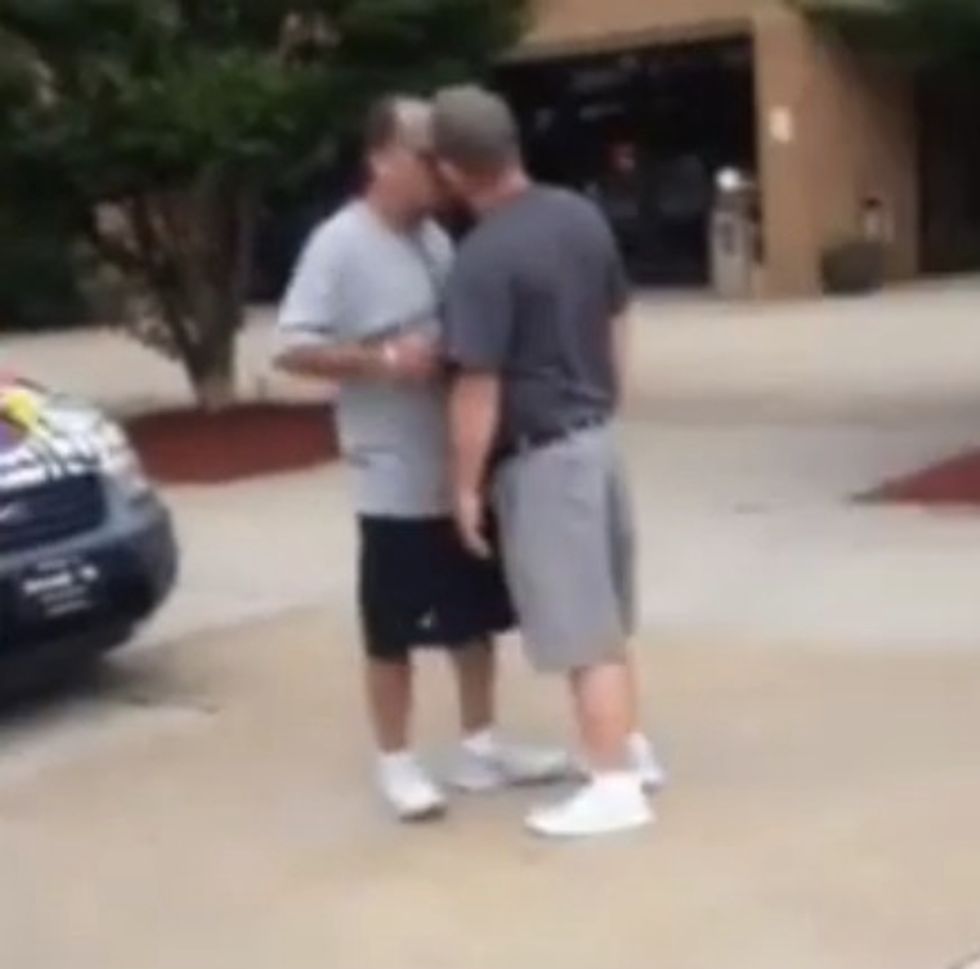 Image source: YouTube
Someone had turned on ye olde cellphone camera and was recording the argument. Things were fairly bland for about a minute in front of the Wicomico County Youth and Civic Center. Then suddenly there was pushing —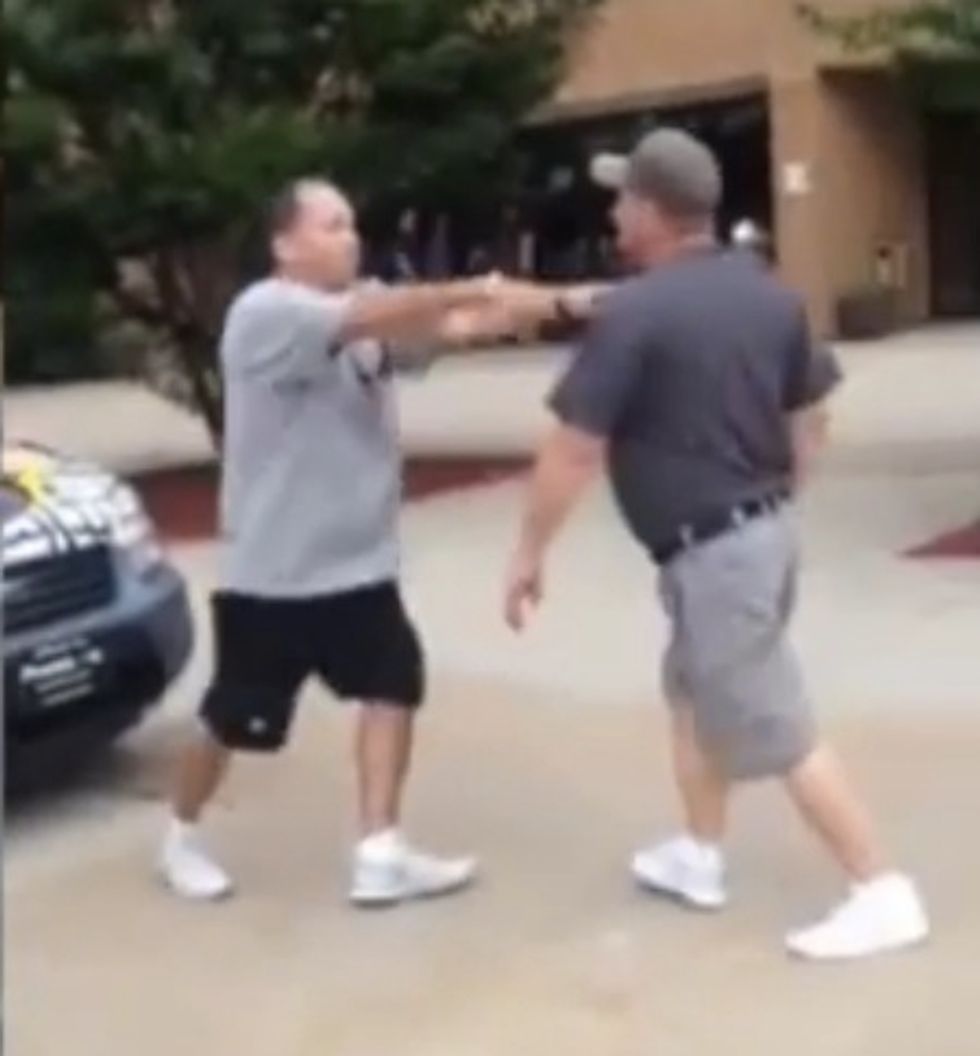 Image source: YouTube
— and then some punching.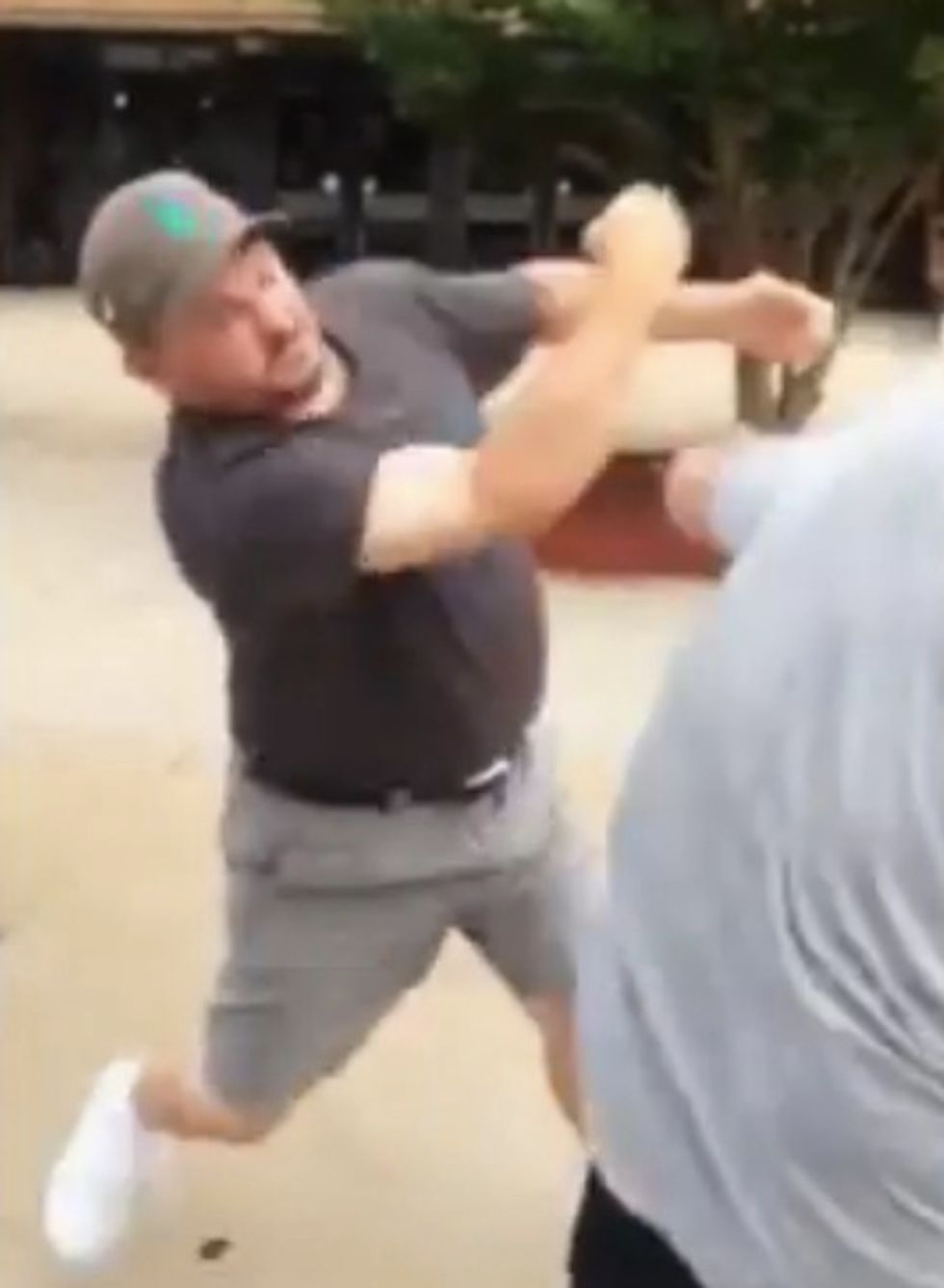 Image source: YouTube
Despite Barbella backing up his challenge to Duffy with a lengthy road trip, he got the worst of the fisticuffs — such as they were — as Duffy managed to wrestle him to the concrete and land several blows, bloodying Barbella's face.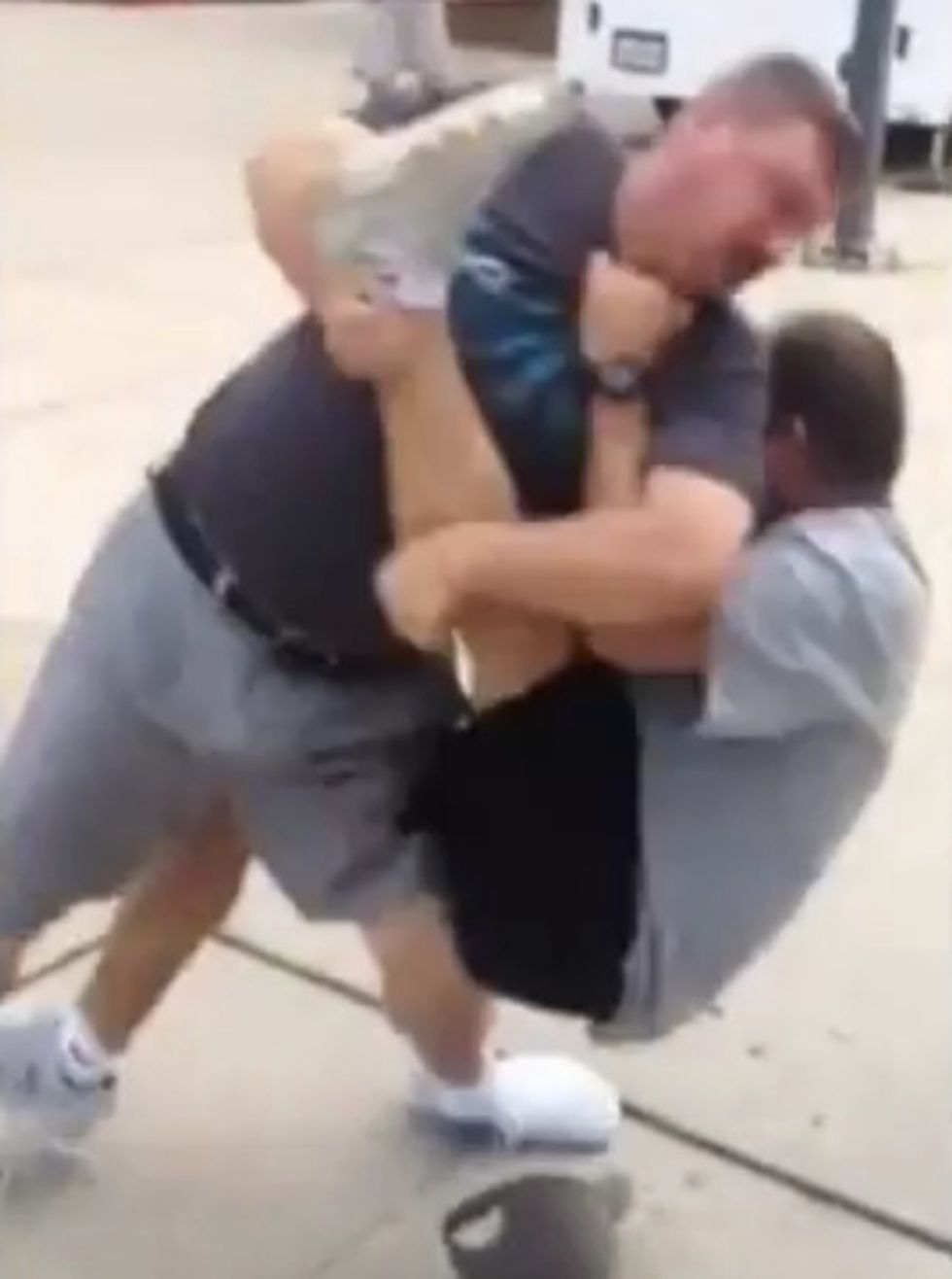 Image source: YouTube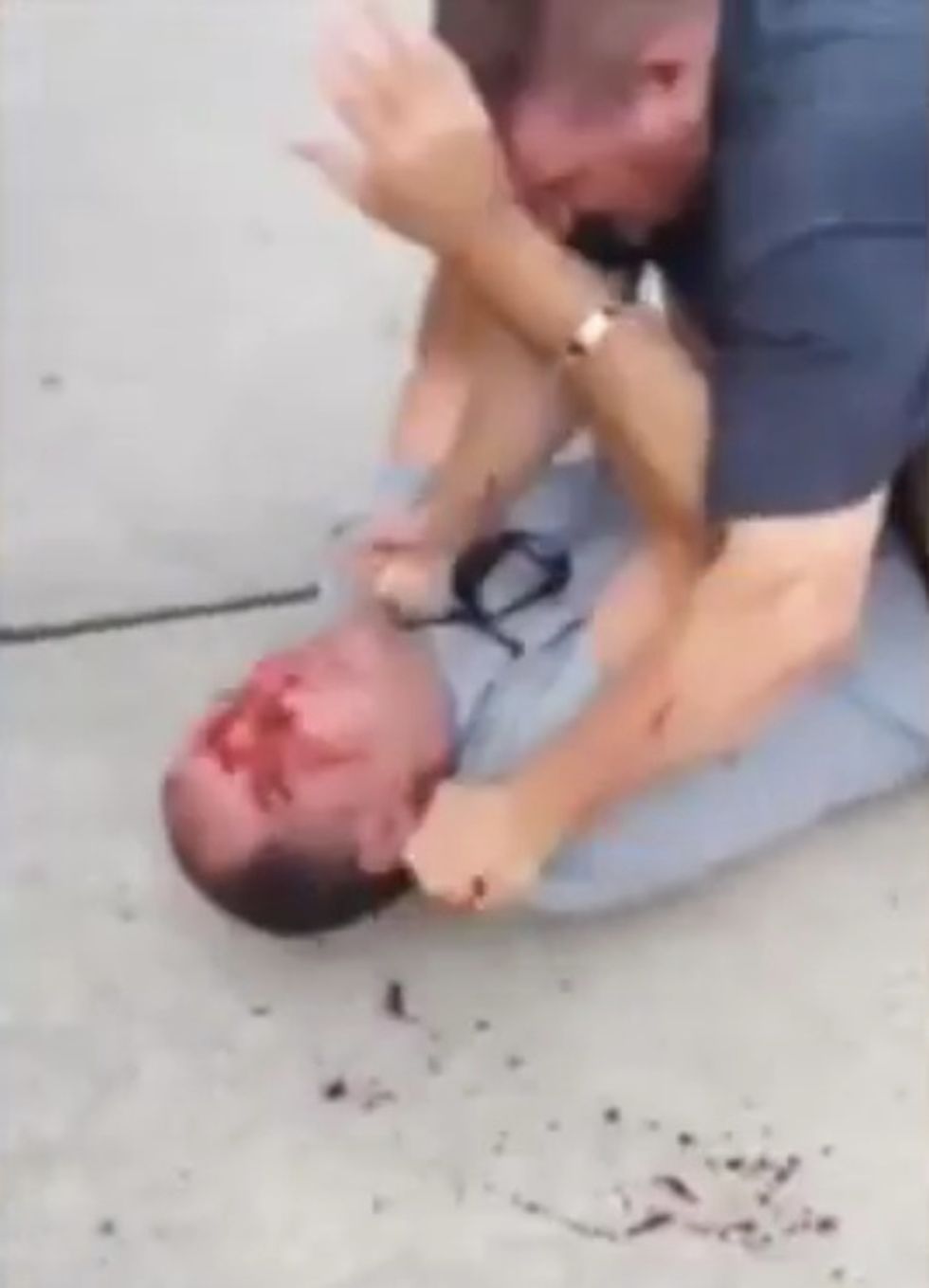 Image source: YouTube
Here's the clip, unfortunately. (Content warning: Profanity, blood, out-of-shape MMA wannabees and slow-motion haymakers coming your way.)
The pair are charged with second-degree assault and disorderly conduct, the sheriff's office told NJ.com, adding that Barbella was held on $20,000 bail and Duffy was released with an appearance ticket.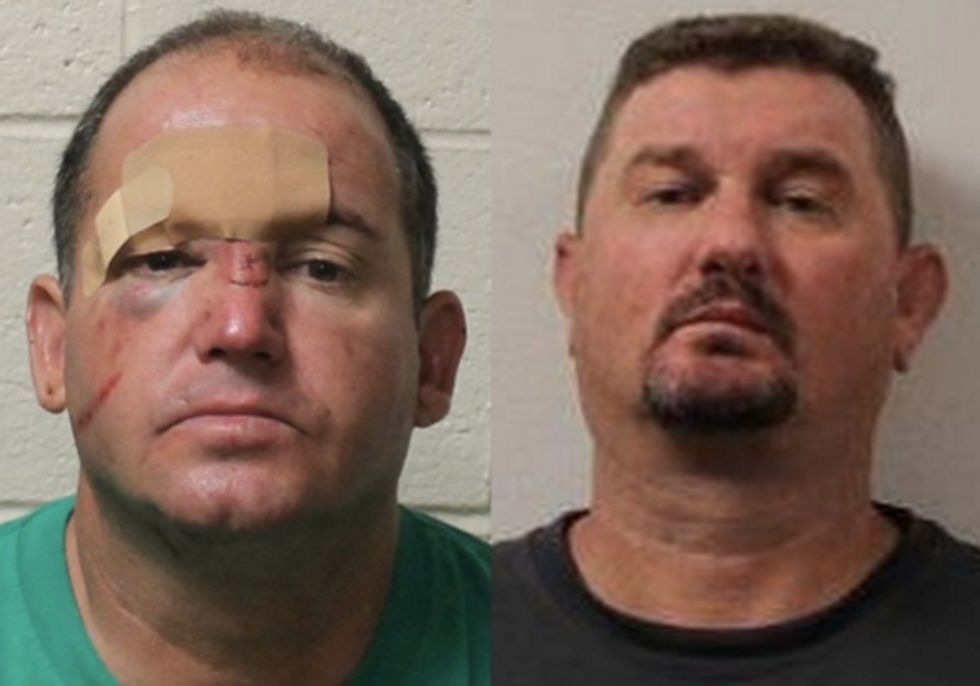 Barbella, left, and Duffy. (Wicomico County Sheriff's Office)
Karon Washington told KYW-TV in Philadelphia he saw the action live.
"I just saw two caucasian males going at it, so I went over there and recorded it," Washington told the station.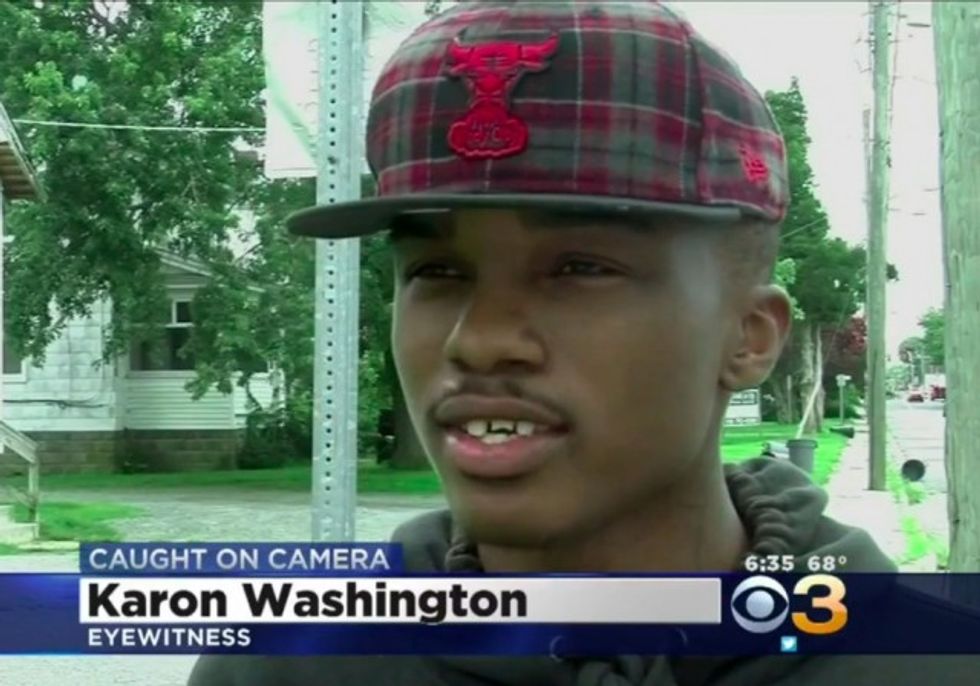 Image source: KYW-TV
As to why Washington didn't get involved, he told KYW it's because it's "not my business. It's not my beef. I just wanted to see the fight, you know what I mean?"
Lt. Tim Robinson of the Wicomico County Sheriff's office said witnesses need to do more than that and ask some important questions.
"Is somebody getting hurt? Could I call help? Could I get authorities here quickly? Could I get medical personnel here quickly?" Robinson told KYW. "These kind of things also need to be taken into consideration."
This story has been updated.
—
Follow Dave Urbanski (@DaveVUrbanski) on Twitter