Donald Trump's campaign coverage has a new home on the Huffington Post's site — the entertainment section.
Announced Friday morning, the news outlet called Trump's bid for the Republican nomination a "sideshow" and vowed it "won't take the bait." Instead of ignoring any and all Trump news, the Huffington Post will now feature Trump coverage "next to [their] stories on the Kardashians and The Bachelorette."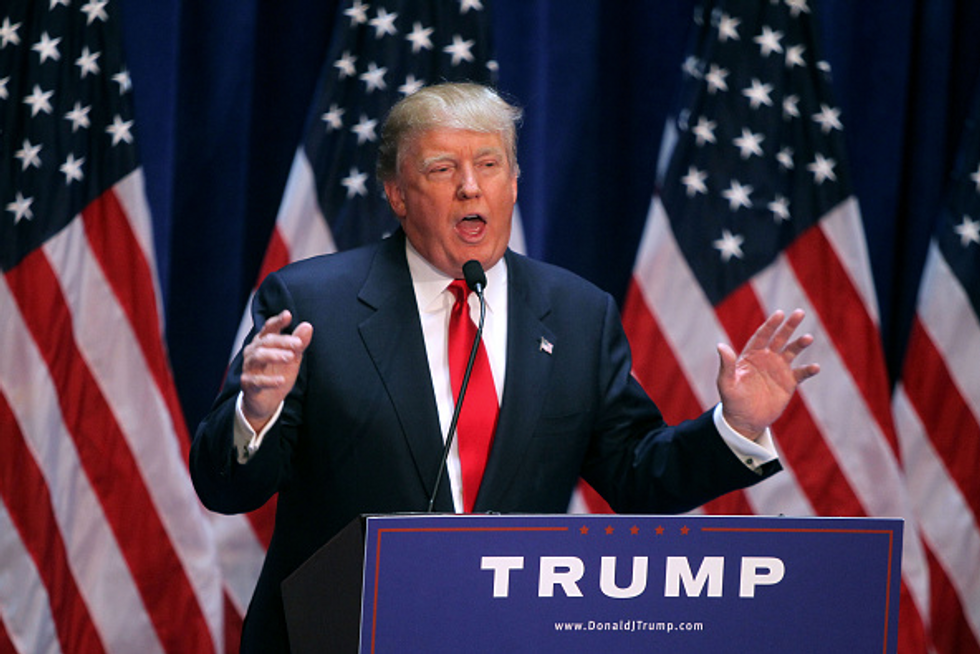 NEW YORK, NY - JUNE 16: Donald Trump makes presidential announcement at Trump Tower on June 16, 2015 in New York City. (Photo by Steve Sands/Getty Images)
Read the statement, released by Washington Bureau Chief Ryan Grim and Editorial Director Danny Shea, in its entirety below:
"After watching and listening to Donald Trump since he announced his candidacy for president, we have decided we won't report on Trump's campaign as part of The Huffington Post's political coverage. Instead, we will cover his campaign as part of our Entertainment section. Our reason is simple: Trump's campaign is a sideshow. We won't take the bait. If you are interested in what The Donald has to say, you'll find it next to our stories on the Kardashians and The Bachelorette."