A 94-year-old Tennessee woman recently purchased five-seconds of ad time on a local television channel to air a three-word message: "love one another."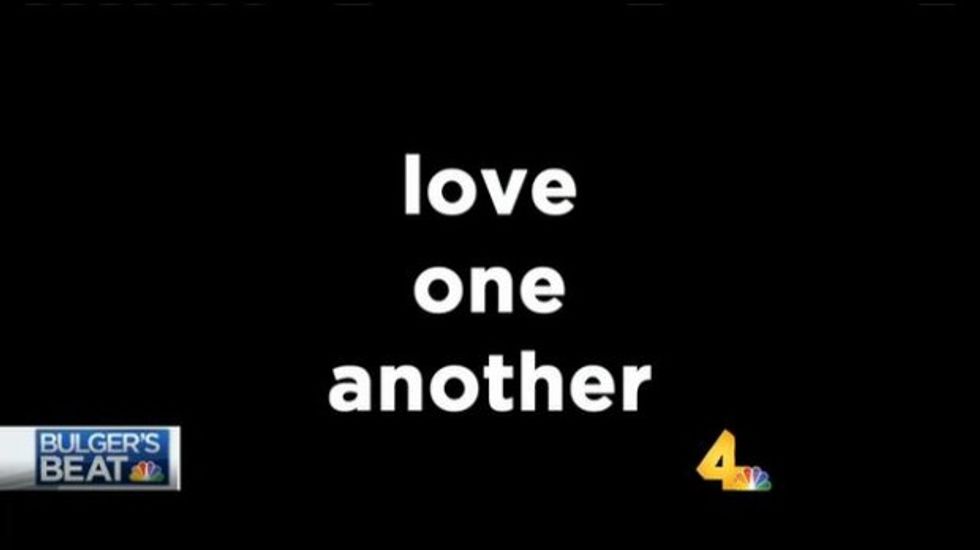 Image source: WSMV-TV
The woman, who lives in the city of Franklin, had been crossing off items from her bucket list for years. Airing that message was the last thing remaining.
"I said there is one thing," Shirley Batchelder told WSMV-TV. "I want to put an ad on television."
The widow was previously married for 57 years and reflected on her years of life with the local news station. She talked glowingly of her husband.
"He was dark, curly hair, handsome as can be," she said.
Batchelder's said it's up for the audience to choose how to act on her message, but felt it was an important idea to spread.
"Love one another," she said. "Love one another."
—
Follow the author of this story on Twitter and Facebook: