WASHINGTON (TheBlaze/AP) -- The National Air and Space Museum is launching a crowdfunding campaign to conserve the spacesuit Neil Armstrong wore on the moon.
The campaign begins Monday, marking 46 years since Armstrong's moonwalk in 1969. Conservators say spacesuits were built for short-term use with materials that break down over time. Currently, the original suits are kept in a controlled environment for preservation, but the museum hopes to change that in creating an exhibit that will protect and publicly display the suit.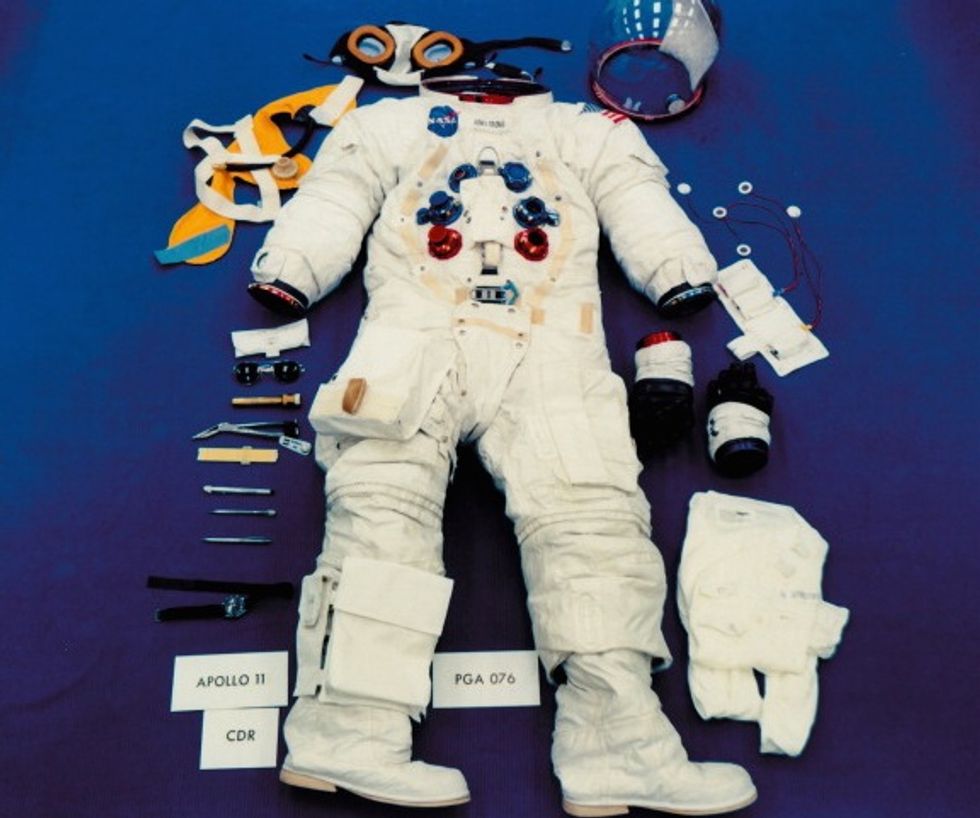 An undated picture shows the spacesuit U.S. astronaut Neil Armstrong wore during his outing on the Lunar surface part of the Apollo XI manned space mission to the moon. (AFP/Getty Images)
The museum's $500,000 conservation effort on Kickstarter would involve building a climate-controlled display case and digitizing the spacesuit with 3D scanning.
Watch this video about the campaign:
The Smithsonian formed a partnership with Kickstarter for a series of crowdfunded projects. The spacesuit is the first.
Kickstarter CEO and cofounder Yancey Strickler said that it's the first time the crowdfunding site has teamed up with a museum and that the company is "thrilled at the opportunity to collaborate with them."
"Through Kickstarter, we are reaching global audiences with the ability to make amazing projects come to life," Yoonhyung Lee, director of digital philanthropy at the Smithsonian, said in a statement. "The public will have the chance to directly contribute to specific Smithsonian projects and follow the creative process from fundraising through completion, regardless of their level of support."
Armstrong's spacesuit is deteriorating and hasn't been displayed since 2006. The museum plans to display it for the 50th anniversary of Armstrong's moonwalk. Later, the suit will be a centerpiece in "Destination Moon," a gallery opening in 2020.
The news release about the project noted the importance of private financial support to continuing Smithsonian's mission as "federal appropriations are restricted to core functions at the Smithsonian, such as safeguarding the collections, basic research and the costs associated with operating and maintaining the museums." New exhibits and other programs are often brought to fruition through private backing.
Check out the crowd-funding mission to "reboot the suit" here.