ESPN's golf anchor Mike Tirico shared the secret of 39-year-old American Zach Johnson's plan to win the British Open. According to Tirico, it involved three "PHs" - "Practice hard, play hard and pray hard."
Johnson appeared to confirm Tirico's analysis during an interview with ESPN's Tom Rinaldi immediately following the American's victory.
An emotional Johnson told the network, "I'm grateful. I'm humbled...thankful. I'm honored. I mean, this is the birthplace of the game. And, that jug (the Claret Jug trophy awarded to the winner) means so much in sports, specifically, this tournament and golf."
With tears in his eyes, Johnson continued, "It hasn't set in yet Tom, I gotta be honest with ya. I feel great. I was patient. I had some Scriptures going in my head. I thank the Lord. I thank my friends. I thank my family."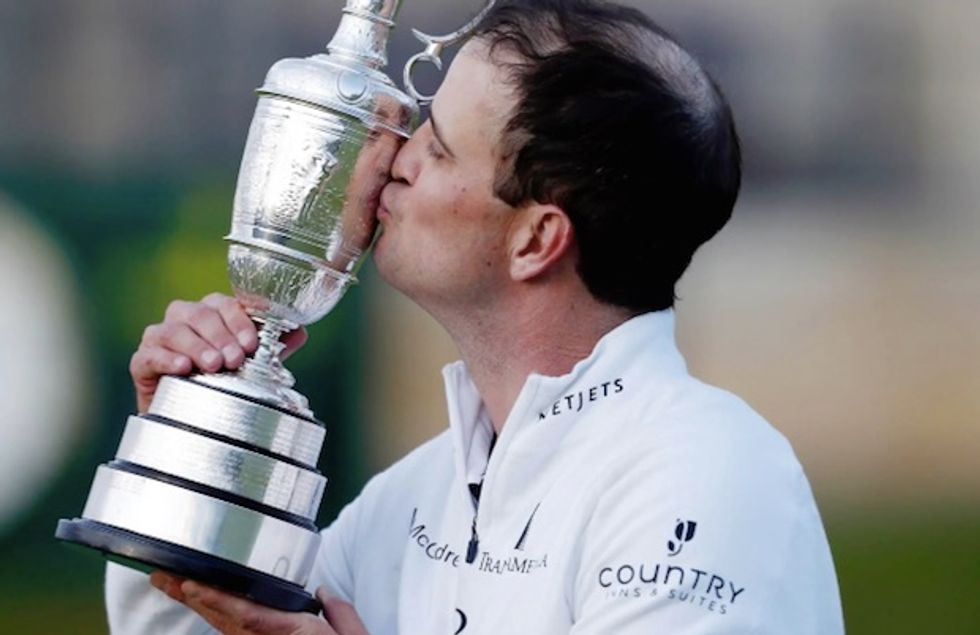 Image source: YouTube
Thanks to Scotland's unpredictable weather, the final round at the old course at St. Andrews was played on Monday. At the end of the regulation play, three golfers -- Zach Johnson, Marc Leishman and Louis Oosthuizen -- were tied at 15 under par. This tournament's format required the trio to play an additional four holes. The player with the best total score from the four extra holes would be declared the winner.
The 2015 British Open Championship (also known to golf's cognoscenti as "The Open") needed the extra day and four extra holes before American Zach Johnson would lay claim to the Claret Jug.
Standing on the eighteenth green during the playoff, Johnson watched as South African golfer Louis Oosthuizen's 12-foot putt rolled past the hole, giving Johnson the win.
Watch the ESPN interview:
__
Follow Mike Opelka (@Stuntbrain) on Twitter.