Glenn Beck's radio co-hosts Pat Gray and Stu Burguiere broke down former Democratic presidential candidate Wesley Clark's "absolutely chilling" comments about internment camps on Monday, expressing shock at how flippantly he called for something so horrific.
However, they also said that historically speaking, isolating people of different beliefs in internment camps is something only progressive leaders have done in America, and Clark is a "huge progressive."
"They're the only ones in the history of this nation who have ever done it," Gray said. "Thank you for showing us who you are. ... Wesley Clark has no problem speaking it. That's astounding to me. That's one of the most incredible statements I've probably ever heard in America."
Speaking about radical Muslims during an interview on MSNBC, Clark said: "If these people are radicalized and they don't support the United States, and they're disloyal to the United States as a matter of principle, fine, that's their right. It's our right and our obligation to segregate them from the normal community for the duration of the conflict. And I think we're going to have to increasingly get tough on this."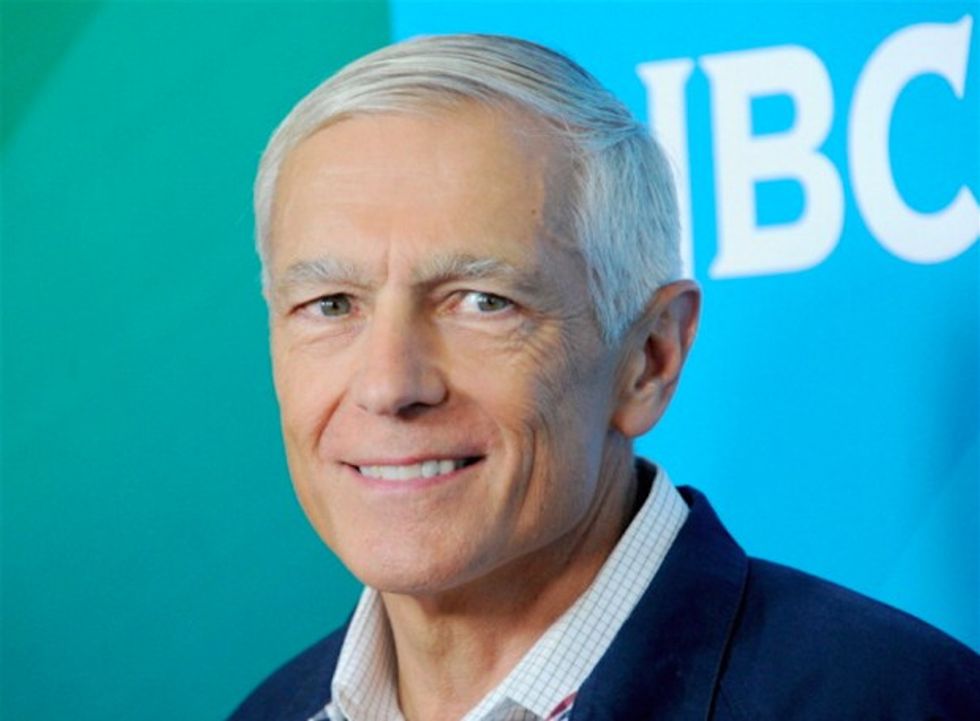 BEVERLY HILLS, CA - JULY 24: General Wesley Clark arrives at the 2012 NBC Universal TCA summer press tour at The Beverly Hilton Hotel on July 24, 2012 in Beverly Hills, California. (Photo by Gregg DeGuire/WireImage)
Gray noted that "the duration of the conflict" could be quite some time, and Clark's statement that people have a "right" to be disloyal is absurd because "when you're separated from society for doing something that is a right, that's not a right."
Gray said a similar statement would be, "Go ahead and say anything you want against this president, but we'll exercise our right and put you in jail."
"What?" Gray asked. "That is progressive mentality right there, and that is a fulfillment I think of what Glenn has said. And it sounded outrageous when he said it in the past, but he has said that they would call for internment camps. And there's Wesley Clark, pretty high-profile Democrat, pretty high-profile general, calling for internment camps for disloyal Americans. I mean, he didn't just say radicalized. He said disloyal."
Gray also noted that "disloyal" and "radicalized" are subjective terms that could apply to other groups of people as well. Beck has frequently noted how political leaders call members of the Tea Party radical and hostage takers.
Ultimately, Burguiere said the best way to combat the threat of internment camps and oppressive government is quite simple: smaller government.
"If you believe in smaller government, and a government that does not control everyone's lives, you can't have a government deciding that certain positions land you in a camp," he said.
The full episode of The Glenn Beck Program, along with many other live-streaming shows and thousands of hours of on-demand content, is available on just about any digital device. Click here to watch every Glenn Beck episode from the past 30 days for just $1!