A New York man is claiming that a police officer who crashed into his car in April is trying to cover up his mistake by falsely accusing him of driving while intoxicated.
Speaking to the New York Daily News, Oliver Wiggins claimed the April 19 collision occurred when a police officer failed to stop at a stop sign, T-boning Wiggins' Nissan Maxima. Wiggins consented to a blood test after this accident which showed he had a blood alcohol content of zero. There was also no trace of drugs found in his system.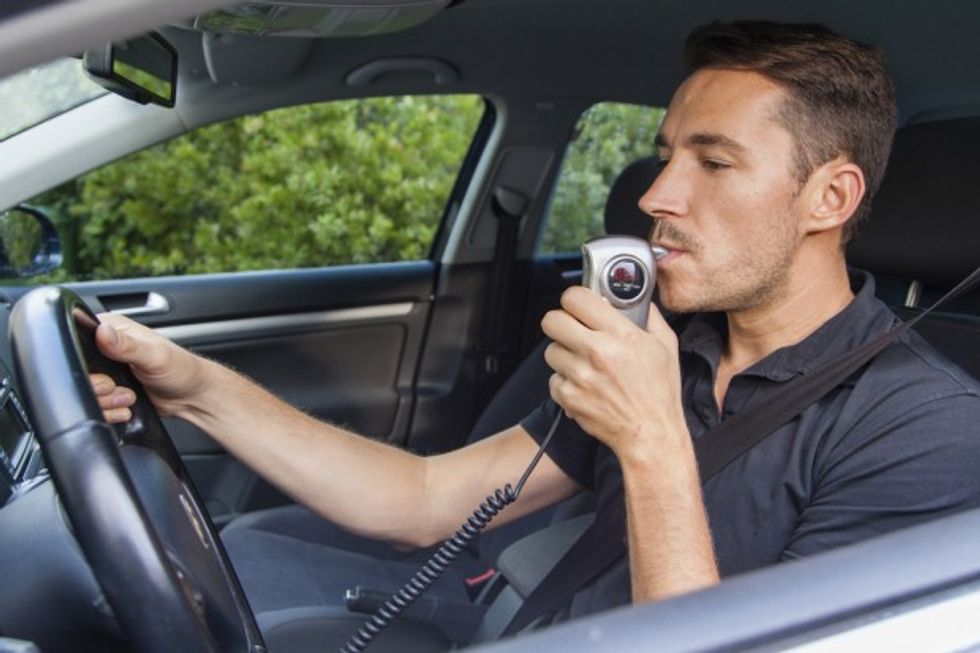 (Photo credit: Shutterstock)
"I think the whole thing was insane," Wiggins, of Brooklyn, told the Daily News. "They ran a stop sign and I think they were trying to hide that they caused the accident."
Wiggins, whose father is a police officer in Jamaica, said after the accident that he was asked by police if he had been drinking that night, and he told them that he had consumed a non-alcoholic beverage earlier in the evening.
"I have never been in handcuffs in my life," Wiggins said.
"I've lost my trust in police," the 31-year-old said. "It's scary they can frame an innocent person."
According to the accident report, obtained by the Daily News, responding officers indicated that Wiggins showed signs that he could have been intoxicated, including red, watery eyes, odor of an alcoholic beverage and slurred speech.
However, while a separate report from the NYPD highway division noted what Wiggins did have bloodshot and watery eyes, it also said Wiggins "does not have an odor of alcoholic beverage on him," according to the Daily News. That officer did not administer any condition tests, but the arresting officer claimed Wiggins was "swaying."
A NYPD spokesperson acknowledged that "as of today" there is a stop sign at the intersection where the accident occurred. She said the police officers in the vehicle were responding to a report of a man with a gun. The driver of the police vehicle, she told the Daily News, had been reprimanded for "failing to clear the intersection."
(H/T: New York Daily News)