The two simple words that two Christian colleges have added to their non-discrimination policies will open to door to the hiring of professors and staff who are in same-sex marriages — and will likely spark some controversy.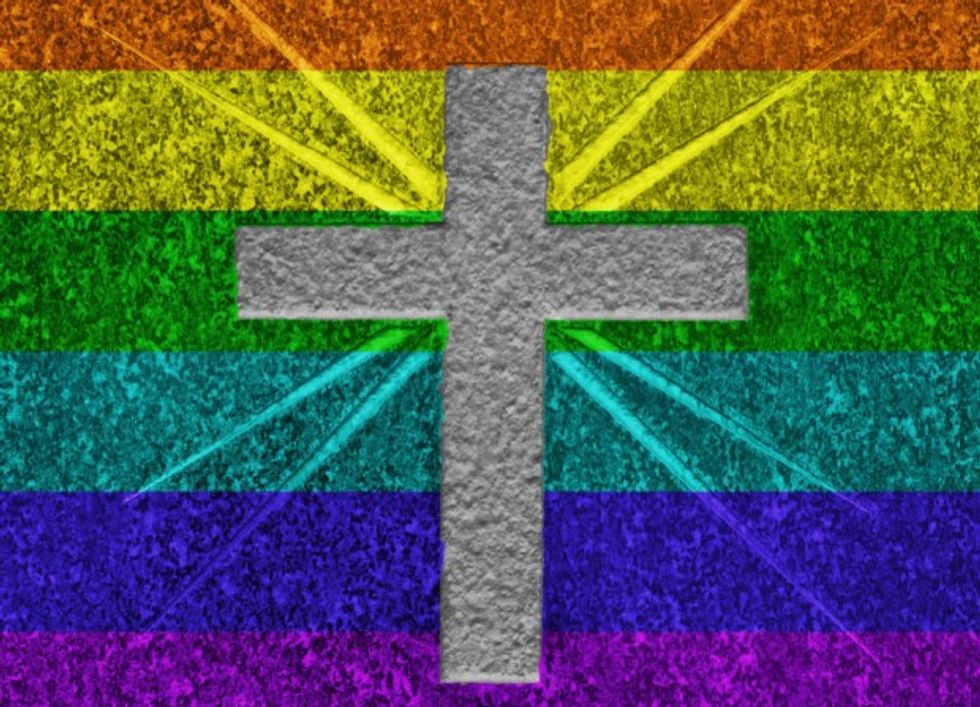 Photo credit: Shutterstock
Goshen College in Goshen, Indiana, and Eastern Mennonite University in Harrisonburg, Virginia, have added "sexual orientation" to their non-discrimination policies, decisions that Christianity Today said puts them in conflict with their affiliated denomination, Mennonite Church USA, as well as most other Christian colleges that have advocated to hire based on traditional parameters.
James Brenneman, president of Goshen College, said that unmarried staff members will still be expected to remain abstinent, despite the language change, and while he knows that the decision will spark controversy, he encouraged respect amid differing views on sexuality.
"We deeply affirm the goodness of marriage, singleness, celibacy, sexual intimacy within marriage, and a life of faithfulness before God for all people," he said, according to Christianity Today. "We affirm the equal value and worth of each unique member of our community as a beloved child of God, and we seek to be a hospitable community for all—including those who disagree with this decision—as Christ modeled to us."
Similarly, Eastern Mennonite University said that the school will hire those who embrace its mission, with Kay Brenneman Nussbaum, chair of the school's board, proclaiming that the decision to embrace non-discrimination is in line with the college's values.
"Our education is grounded in Mennonite/Anabaptist values, and we believe people in same-sex covenanted relationships are valued members of our learning community with equal rights to standard benefits," Nussbaum said.
Tenure-track professors have essentially been permitted to be in same-sex relationships since 2013 at Eastern Mennonite.
As TheBlaze previously reported, two other Christian colleges extended employment benefits to same-sex couples earlier this month.
Hope College in Holland, Michigan, which is affiliated with the Reformed Church in America — a denomination that does not condone homosexuality — announced that it would be extending benefits to gay employees who are married, Deseret News reported.
The move is a direct result of the Supreme Court's decision, with the Christian college explaining that it follows state law when it comes to marriage benefits.
Belmont University in Nashville, Tennessee, also followed suit, offering benefits to same-sex couples after previously adding sexual orientation to its non-discrimination policy in 2011; the non-denominational school reportedly previously offered some benefits to gay couples who were legally married before the ruling.
Photo credit: Shutterstock
These moves come after Baylor University in Waco, Texas, amended its misconduct policy, axing the following line from its 2007 policy about the "gift" of sexuality: "Misuses of God's gift will be understood to include, but not be limited to, sexual abuse, sexual harassment, sexual assault, incest, adultery, fornication and homosexual acts."
That said, the school did not endorse same-sex relationships in the updated text, and homosexuality is still present in the university's "Statement on Human Sexuality." The decision was made in May, but gained widespread attention this month following the gay marriage ruling. Read more about the Baylor decision here.
So far, most other Christian colleges have indicated that they have no plans to change their benefits policies.
(H/T: Christianity Today)