A pair of military veterans were captured on video taking down a fellow vet who demonstrated against President Barack Obama during the commander-in-chief's Tuesday speech at the national convention of the Veterans of Foreign Wars.
An elderly apparent veteran is seen on video holding up a sign that read, "The Emperor of Benghazi Has No Clothes."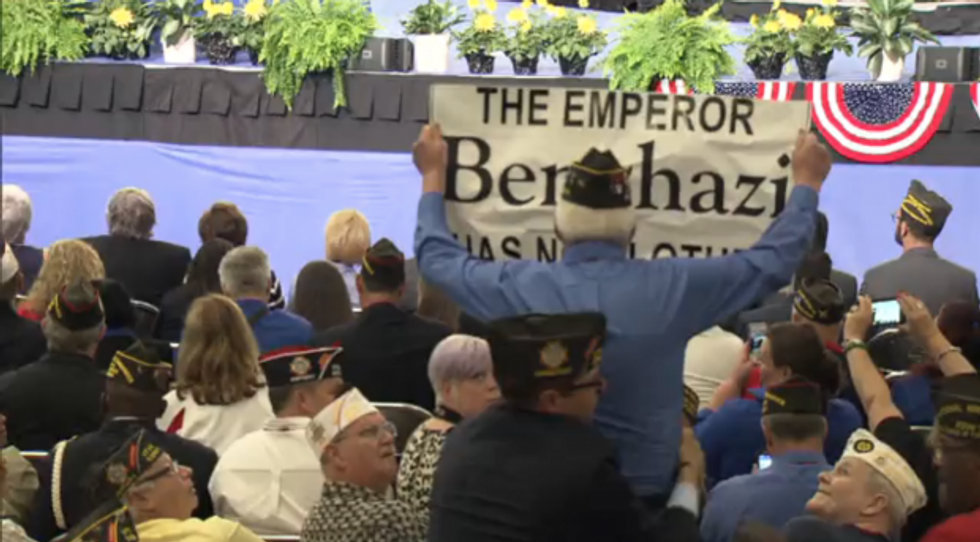 MSNBC screengrab
Two other veterans are then seen forcibly confiscating the defiant man's sign, though he held onto it as long as he possibly could. The man literally had to be taken off his feet in order to pry the sign away from him.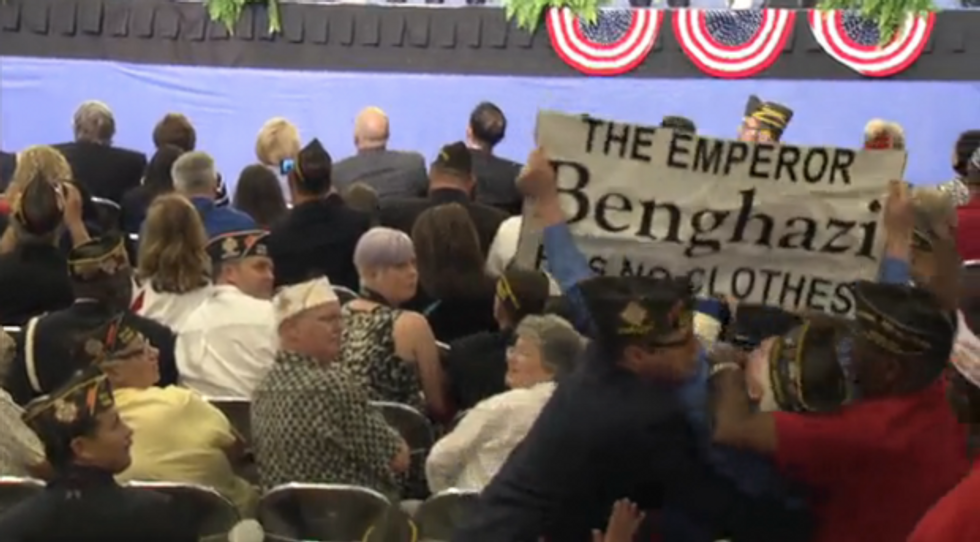 MSNBC screengrab
Watch the video via MSNBC:
---