A top Iranian general said Tuesday that the agreement over his country's nuclear program announced last week in Vienna will make Iranians hate the U.S. "100 times more" than before the comprehensive agreement was reached.
"Any Iranian who reads the Vienna documents will hate the U.S. 100 times more (than the past)," the commander of Iran's Basij forces, Brig. Gen. Mohammad Reza Naqdi said, according to Iran's Fars News Agency.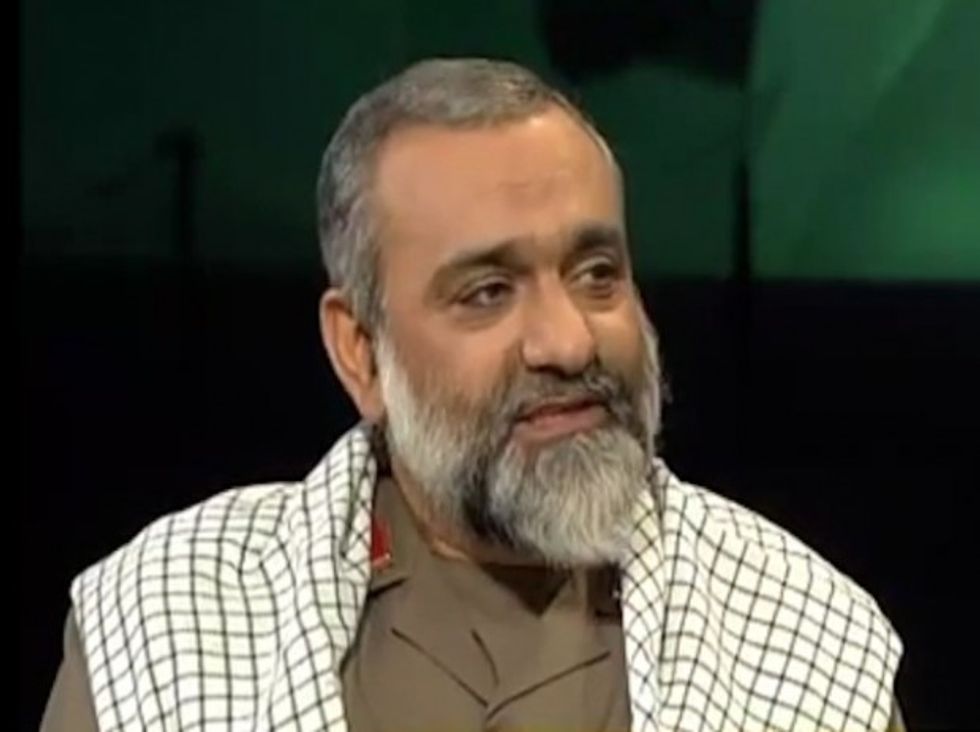 Brig. Gen. Mohammad Reza Naqdi command's Iran's Basij forces. (Screenshot: YouTube/PressTV)
Naqdi asserted that the U.S. would use the agreement as a pretext to continue pressuring Iran.
"The U.S. needs the agreement merely to legalize the sanctions and continue pressure against Iran," he said.
Of the U.N. Security Council Resolution passed Monday supporting the nuclear agreement, the commander said, "All paragraphs of the resolution that the U.S. proposed to the UNSC are full of enmity towards Iran and show the U.S. deep grudge against the Iranian nation."
The Basij commander wasn't the only Iranian official indicating the nuclear agreement would not portend warmer relations with the U.S.
In his first remarks on the agreement, Iranian Supreme Leader Ayatollah Ali Khamenei on Saturday said that Iran's policy toward the "arrogant" U.S. would not change in the wake of the deal.
"Even after this deal our policy toward the arrogant U.S. will not change," Khamenei said in the speech, during which he held a rifle.
Secretary of State John Kerry on Monday told the Saudi-owned Al Arabiya that Khamenei's words were "very disturbing" and "very troubling."
The Basij are a volunteer paramilitary arm of Iran's Revolutionary Guard.