Sen. Ted Cruz (R-Texas) introduced a bill Wednesday to rename the street in front of the Cuban Embassy after Oswaldo Payá, a pro-liberty Cuban political activist.
The Republican presidential contender said in a statement that the bill would not only honor the late activist's work, but also act as a tribute to individuals who have suffered under the Castro regime.
"The opening of the Cuban Embassy is yet another example of the Administration's long, slow capitulation to oppressive dictatorships around the globe," Cruz said. "The Castros may have come to power before the president was born, but they remain at heart the same brutal thugs they were when they imprisoned and tortured my Tía Sonia 50 years ago."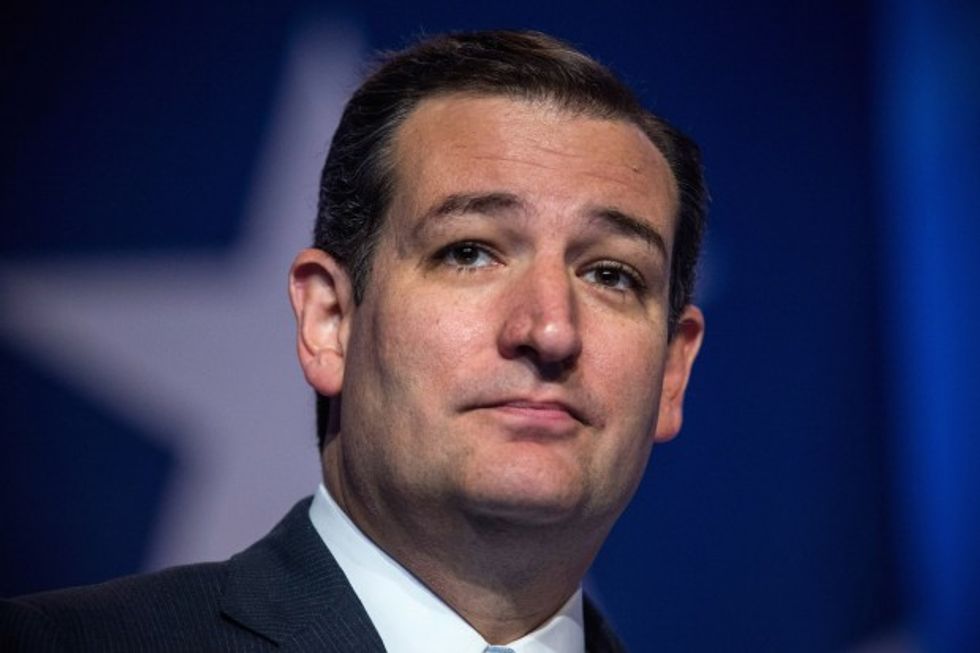 Andrew Burton/Getty Images
"There is absolutely no reason to legitimize and enrich them now, and it is my hope that this gesture will reassure those fighting for freedom in Cuba that there are still some in the United States who stand with them," the conservative firebrand added.
The bill comes just two days after the U.S. and Cuba restored diplomatic relations.
Cruz, along with Rep. Ileana Ros-Lehtinen (R-Fla.), and Rep. Mario Diaz-Balart (R-Fla.), also sent a letter to Secretary of State John Kerry asking him to launch an investigation into alleged mistreatment Payá's daughter and Orlando Luis Pardo Lazo by a member of the State Department. The two were among others who attended a briefing Monday.
"According to Ms. Payá and Mr. Lazo, when they arrived at the State Department before your press conference with Cuban Foreign Minister Bruno Rodriguez, they were identified by members of the Cuban delegation," the letter said. "When they entered the briefing room they were confronted by your chief spokesman, Admiral John Kirby, who requested they refrain from asking any questions or they would be forcibly removed…How very sad it would be if Ms. Payá were to find that the repressive, totalitarian tactics that have silenced so many generations of Cubans do not end at the water's edge, but have also infiltrated our own capital."
—
Follow the author of this story on Twitter and Facebook: