Kim Kardashian fueled conspiracy theorists on Twitter Thursday, alleging a "massive coverup" in the controversial Sandra Bland case amid unfounded speculation that police actually killed the 28-year-old black woman.
Kardashian tweeted to her more than 33 million followers, "#WhatHappenedToSandraBland We need answers!!!! This is NOT ok! This is all shady! They need to own up to this & tell the truth!"
She followed up with the hashtag #MassiveCoverUp in another tweet.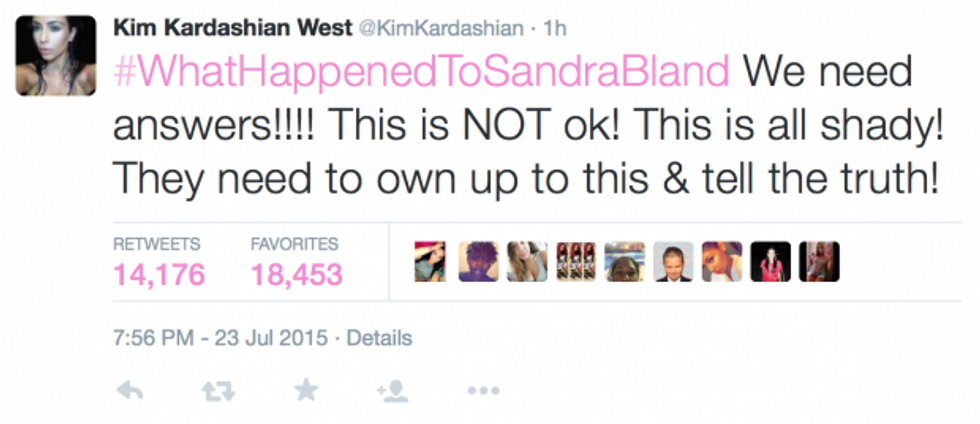 Twitter

Twitter
Waller County prosecutor Warren Diepraam revealed on Thursday that an autopsy found no signs of homicide and marks on Bland's neck were consistent with suicide. The autopsy also showed marijuana in Bland's system and scars that could indicate past attempts to self-harm.
Critics, who were joined by Kardashian on Thursday, allege police have intentionally covered up details of the case after Bland was arrested following a minor traffic violation. Conspiracy theorists online have even claimed Bland was already dead when her booking photo was snapped.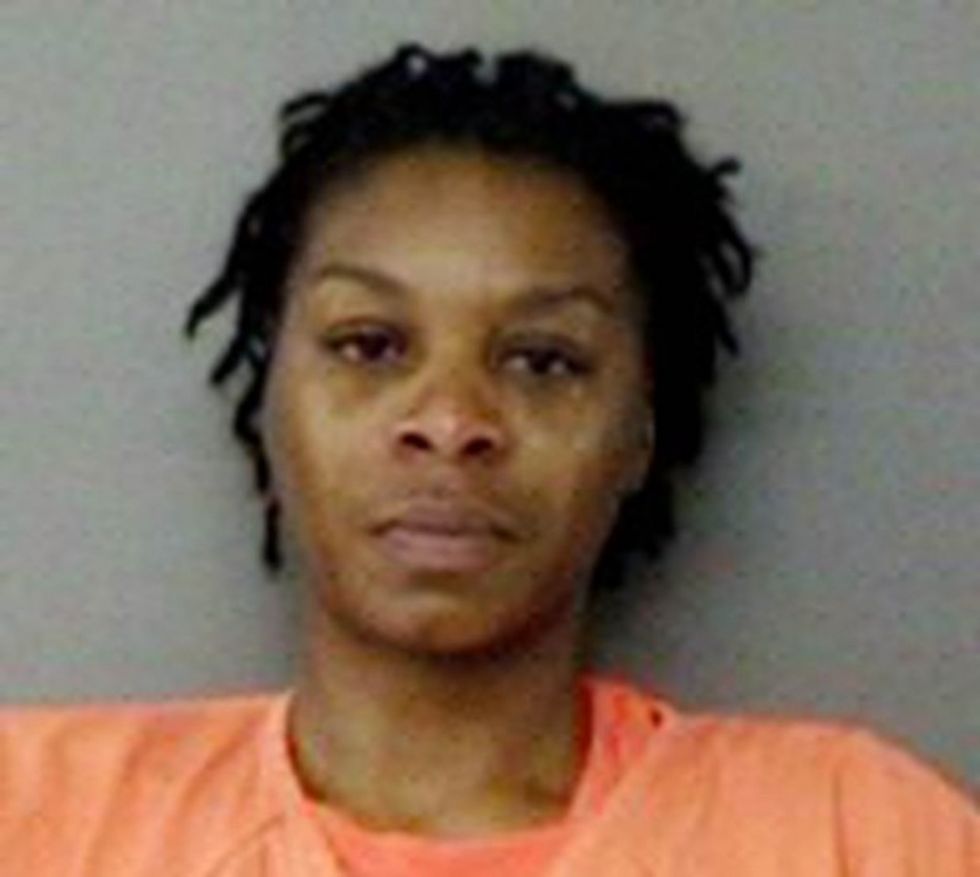 Sandra Bland
However, Bland reportedly called a friend and left a voicemail after she had already been booked in jail. Houston news station KTRK-TV later obtained audio of the voicemail message. Bland also reportedly called her sister from jail and sounded "very aggravated."
Cameras posted outside Bland's cell also show no one entering or leaving before the woman's body was discovered. Authorities say Bland committed suicide by hanging herself with a plastic trash bag.
Booking documents filled out for Bland after her controversial July 10 arrest contain discrepancies, but officials say they are the result of answers she provided.
One questionnaire says Bland took pills in 2015 in an attempt to kill herself after losing a baby. A separate form filled out by another jail employee says the suicide attempt occurred in 2014.
One form indicates Bland had suicidal thoughts within the past year, another says that's not the case.
In March, Bland also posted a video to her Facebook page saying she was suffering from "a little bit of depression as well as PTSD." Her family has said she was never diagnosed with depression and was looking forward to starting a new job at Prairie View A&M University.
Bland's family and friends still dispute the official finding that she killed herself.
---
The Associated Press contributed to this report.