Hours after Hillary Clinton delivered a speech Monday outlining how she would combat global warming as president, the Democratic presidential contender was caught on video boarding a private jet.
Video published to YouTube by conservative PAC America Uprising shows Clinton board a Dassault model Falcon 900B shortly after the event in Iowa, the Mail Online reported.
Clinton, just hours earlier, called for cutting carbon emissions and increasing the use of renewable energy, such as solar power.
The plane reportedly burns 347 gallons of jet fuel per hour, costing nearly $6,000 per hour to rent.
The Mail Online reported that Clinton has used the same particular model aircraft before.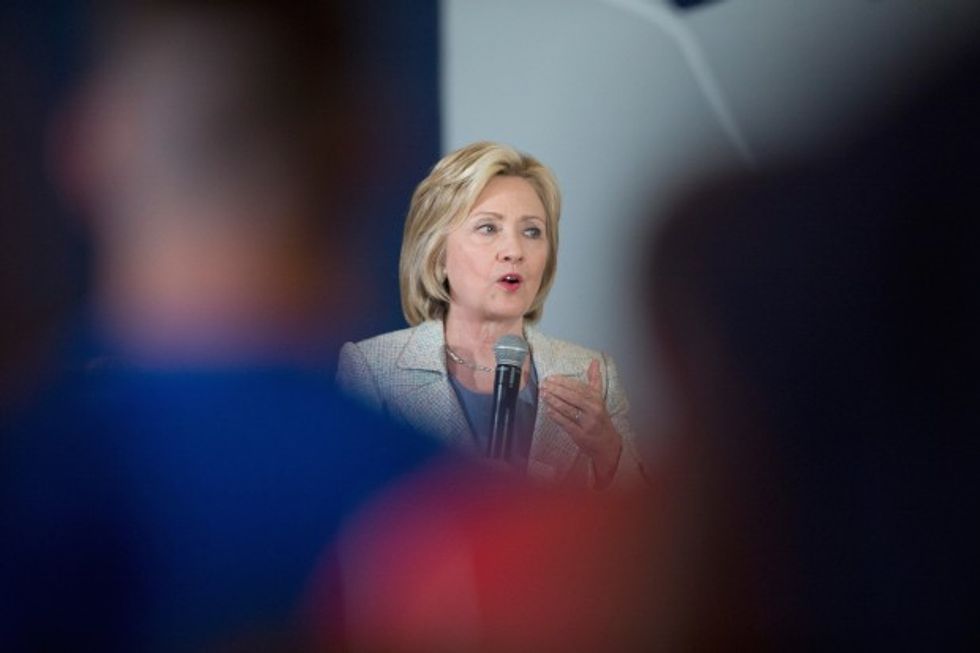 Scott Olson/Getty Images
"Despite her campaign's best efforts to rebrand her as a down-to-earth fighter for 'everyday Americans,' Hillary Clinton's jet-setting ways are just further confirmation that she's out of touch with the American people," America Uprising communications driector Jeff Bechdel told the Mail Online
"It's that kind of hypocrisy that makes the majority of voters say Clinton is not honest or trustworthy," he added.
A representative for the Clinton campaign did not immediately return a request for comment from TheBlaze.
—
Follow the author of this story on Twitter and Facebook: