Republican presidential contender Mike Huckabee responded Monday afternoon to criticism over his Iran deal comments from Hillary Clinton.
The Democratic frontrunner had said it was "unacceptable" for the former Arkansas governor to make a Holocaust analogy when skewering the landmark Iranian nuclear deal. Obama also skewered the comments, saying they "would be considered ridiculous if it weren't so sad."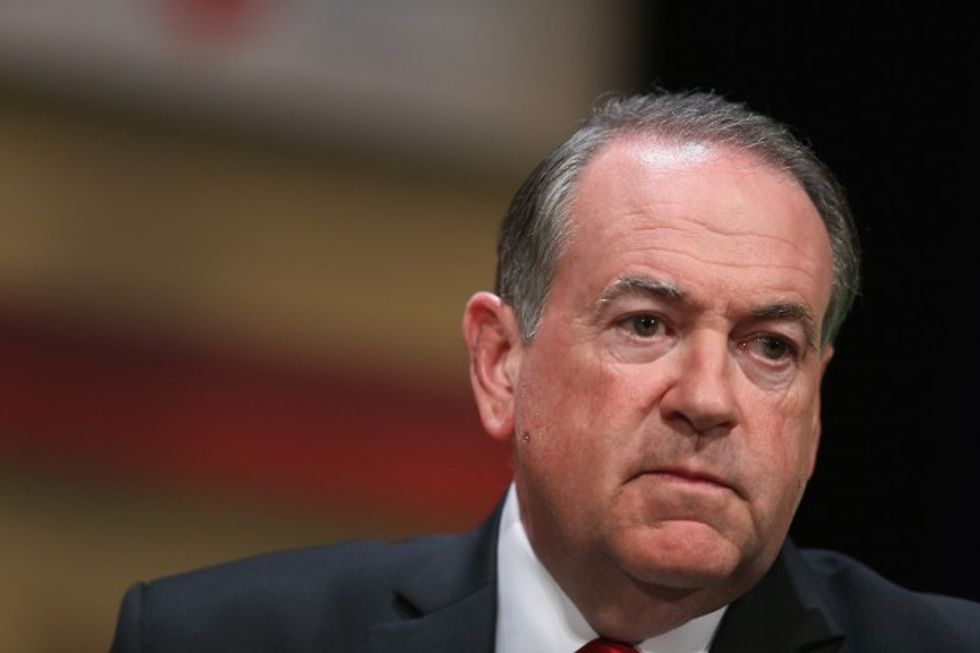 Scott Olson/Getty Images
Huckabee disagreed.
"Hillary Clinton came out of hiding today to attack my comments on Iran, calling them unacceptable," he said in a statement, "but what's truly unacceptable is a mushroom cloud over Israel."
"How many times will Iran's leaders call for Israel's annihilation before Hillary wakes up to this existential threat?" he asked. "How many murdered Israelis will it take for Hillary to express as much outrage at Iran as she did at my defense of Israel?"
Closing his statement, Huckabee took one final swipe at Clinton.
"The policy of my administration will be 'never again' and when the phone rings at 3 A.M. I won't tell the American people 'what difference does it make?' I will stand with Israel against Iranian evil," he said.
Clinton previously said that she supports the nuclear agreement with Iran.
—
Follow the author of this story on Twitter and Facebook: