U.S. Secretary of State John Kerry testified during a House Foreign Affairs Committee hearing on Tuesday that Iran "may" kill Americans and Israelis with "conventional weapons" made available by the Iran nuclear agreement.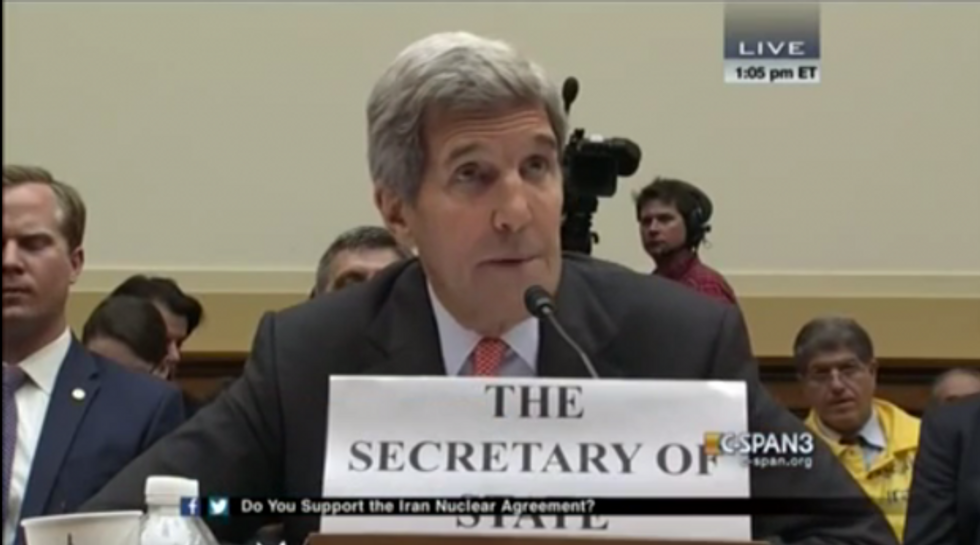 (YouTube)
After agreeing that Iran is the "world's foremost sponsor of terrorism," Kerry dropped the big admission regarding the country's possible attempts to kill Americans or Israelis.
"They may, they may," Kerry responded. "We have, as you know, responded to that from 1979 when they took over our embassy forward, we have put sanctions in place specifically because of their support for terror, because of their--"
"OK, I understand that," Rep. Mo Brooks (R-Ala.) interrupted.
Watch the exchange below:
Speaking to the tough crowd on Tuesday, Kerry claimed Iran is "permanently banned" from developing a nuclear weapon under the current agreement, and many of the restrictions would remain in place forever.
---