© 2023 Blaze Media LLC. All rights reserved.
Federal Judge Erupts Over Hillary Email Delays: 'Even the Least Ambitious Bureaucrat Could Do This!
"Now, any person should be able to review that in one day — one day"
A federal judge unloaded on State Department officials Thursday night, saying he was perplexed as to why it was taking so long for the agency to release Hillary Clinton emails in compliance with Freedom of Information Act requests, Politico reported.
U.S. District Court Judge Richard Leon, who scolded officials just last week, conveyed concerns that the federal agency was taking its time producing records to protect the Democratic frontrunner.
"Now, any person should be able to review that in one day — one day," the judge said, referencing one request for approximately 60 emails, Politico reported. "Even the least ambitious bureaucrat could do this!"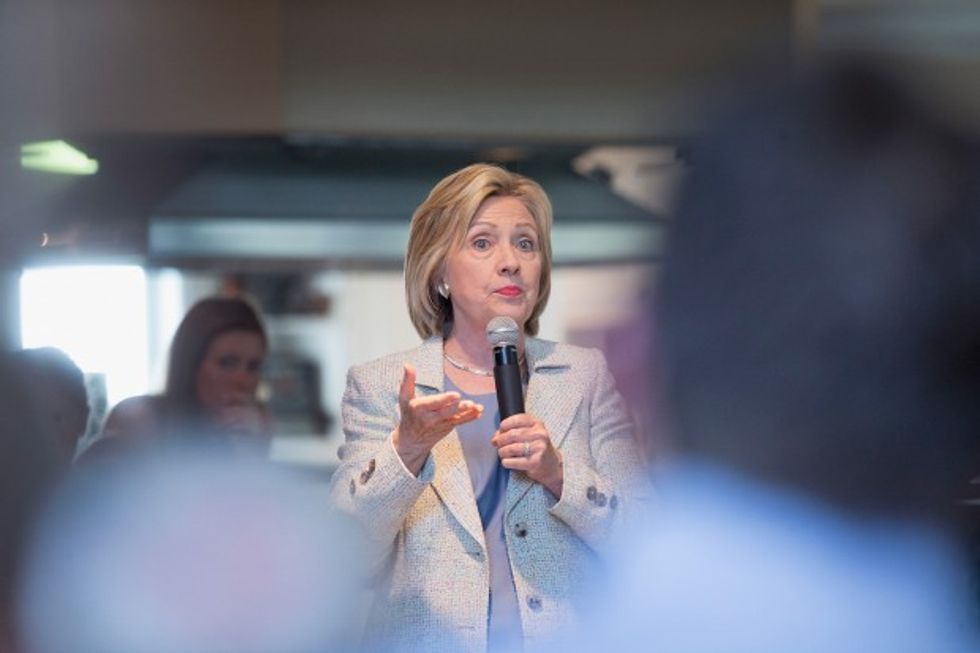 Scott Olson/Getty Images
According to Politico, the State Department also revealed that it is still awaiting work-related emails from some of Clinton's former top aides. Her former spokesman Phillipe Reines, just turned over 20 boxes of emails on Tuesday night.
"I can't say that I — State Department doesn't have a master record keeping system," said John Hackett, who heads FOIA requests for the agency, according to Politico. The answer was in response to a question on whether the State Department had collected all of the necessary government documents.
"I can't say that," he added.
The court hearing was part of an ongoing lawsuit filed by the Associated Press over records requested years ago which have been ignored.
In the hearing, Hackett told the judge that the individuals processing FOIA requests are only employed part-time.
"Is Congress aware that people who do all [State] FOIA requests are part-timers?" the befuddled judge asked in return, according to Politico.
Hackett reportedly replied that the system works fine, to which the judge quipped back that it was a "matter of perception.
"State has been criticized for how slow it is … surely you know this," Leon said, Politico reported.
The State Department is expected to release more of Clinton's emails on Friday.
—
Follow the author of this story on Twitter and Facebook:
Want to leave a tip?
We answer to you. Help keep our content free of advertisers and big tech censorship by leaving a tip today.
more stories
Sign up for the Blaze newsletter
By signing up, you agree to our
Privacy Policy
and
Terms of Use
, and agree to receive content that may sometimes include advertisements. You may opt out at any time.