Linda Tripp, the woman who outed the infamous affair between President Bill Clinton and Monica Lewinsky, has broken years of silence to speak out against Hillary Clinton, claiming that the former first lady "lacks the integrity" to become president.
Tripp, 65, described Clinton as a ruthless liar in an interview with the Daily Mail, claiming that she feels compelled to speak out in an effort to prevent her from securing the White House.
"'This has been planned for so many years. I remember one of the quotes in my first week in the Oval Office which was the week after Clinton's first inauguration," Tripp said. "Everybody had this little mantra, 'Eight years for Bill. Eight years for Hill.' And when I asked a senior person, 'What does that mean?' He said, 'Well eight years for his administration and eight years for hers."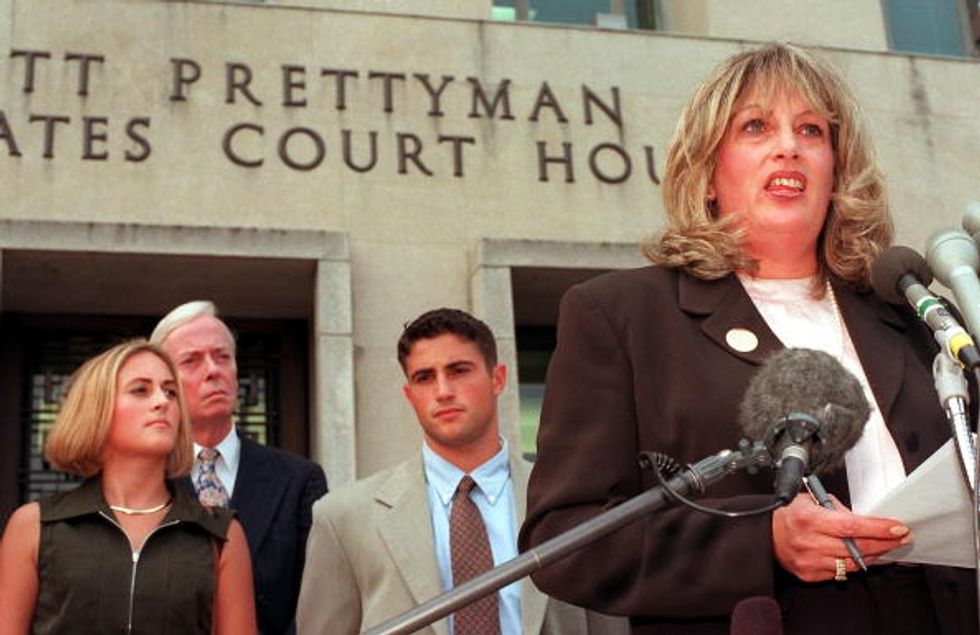 Linda Tripp (R) speaks to the press in front of the Federal Courthouse 29 July in Washington, DC, after concluding her testimony before the federal grand jury investigating US President Bill Clinton. With her are her daughter Allison (L), son Ryan (3rd L) and spokesman Philip Coughter (2nd L). (WILLIAM PHILPOTT/AFP/Getty Images)
She went on to say that she believes Clinton "will stop at nothing to achieve her end" and that she believes that Clinton sees the public as being easily seduced into embracing her views.
And while Tripp said that Bill Clinton is also missing an "integrity chip," she believes he isn't "as unscrupulous as his wife."
"Hillary Clinton ruled the White House even as early as 1993 and every scandal that originated in the Clinton administration was the brainchild of Hilary," Tripp said. "In the case of Monica Lewinsky the story was never really about Monica or Linda Tripp. It was about subornation of perjury and obstruction of justice and a true abuse of power on the part of a sitting president. 'That should have been the story. It never was."
Tripp, who secretly recorded conversations with Lewinsky about the affair, said that she was motivated to speak out against Bill Clinton nearly two decades ago after the corruption that she observed became too much to handle.
"It was because of a culmination of years of so much corruption," she said. "So much the opposite of what was being presented to the American people, it was so completely different than what was going on behind closed doors."
As for Hillary Clinton, she said that she saw the former first lady repeatedly lie to the American public, with Tripp adding that she's anything but surprised about Clinton's current email scandal that continues to make headlines.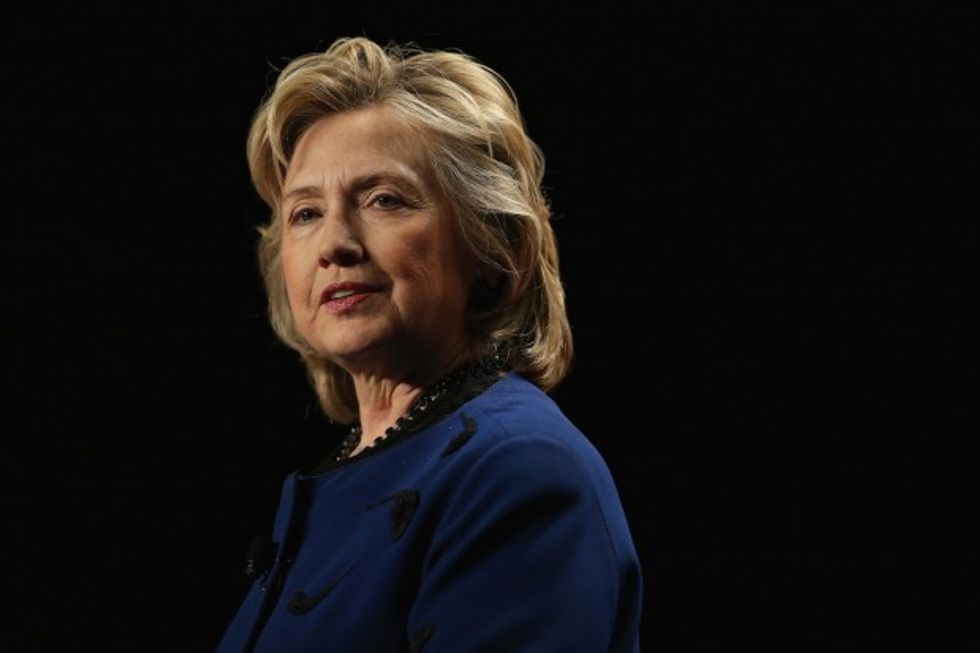 2016 Democratic presidential contender Hillary Clinton (Joe Raedle/Getty Images)
"The scandals simply continue. She covers them up and moves on. People should be aware that she is probably the first cabinet secretary in the history of our country who has operated with their own private server, for a reason," Tripp said. "Every lowly government employee understands that electronic communication on government-operated computers belongs to the United States."
She continued, "Hillary knows this and it's why she chose to break the rules. Because every document written on a government device is a record and it is retrievable forever more. Hillary's voluminous documents are not retrievable. She is answerable to no-one."
Read the entire story here.
(H/T: Daily Mail)