A mystery that's baffled residents in one California gold country town might now be solved.
Glen White, a science instructor at Columbia College in Sonora, California, told KXTV-TV that the sounds people keep hearing are actually coming from more than 100 miles away at the Hawthorne Army Depot in Hawthorne, Nevada, where obsolete munitions are destroyed every weekday during the very same hours in which Sonora residents have reported hearing them.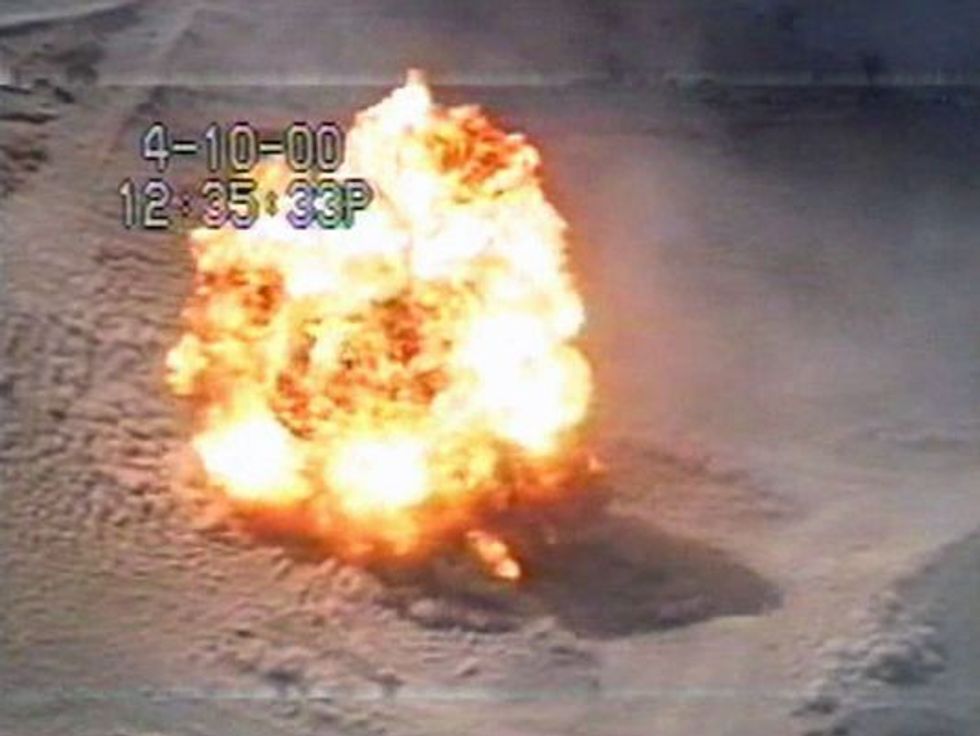 Image source: KBET-TV
But White pointed out another part of the story that seems even more strange: He said that while residents of California's gold country can hear the booms clearly, residents who live near the site of the explosions don't hear them at all — because the sound travels over them.
"I can't explain all the physics involved, but the atmosphere is bouncing in response to the energy and it's reflecting and bouncing [the sound] back down," White said. "The really odd part is people fairly close to the source of the energy, the explosions, aren't hearing it. The sound goes over them."
White said he began looking into the possible source of the booms last year, around the same time that a team of researchers from Southern Methodist University installed a monitoring station at Columbia College to detect where nuclear explosions were happening.
Using sensors at four different monitoring stations, including the one at Columbia College, SMU researchers were able to trace the cause of the booms more than 100 miles away to the Nevada military facility.
While White is confident that the mystery has been solved, he's had to respond to some skepticism among users of a Facebook group who regularly discuss the bizarre occurrences.
"It's good to be skeptical," White told KXTV-TV. "But if they have a competing hypothesis, show your data."
(H/T: KXTV-TV)
–
Follow Jon Street (@JonStreet) on Twitter