Donald Trump's two sons went on a hunting trip to Zimbabwe several years ago, where they took photos posing with their guns in front of hunted wild game – pictures that are resurfacing and being used by critics to draw a comparison between them and the Minnesota dentist facing fierce criticism for killing "Cecil the Lion."
The photos show Donald Trump Jr. and Eric Trump holding their guns and smiling in front of the massive dead beasts, not unlike those that have spread of Walter Palmer posing with animals he has hunted. Outrage exploded this week after Palmer was accused of unlawfully hunting the now world-famous protected African lion named Cecil.
The photos were taken on a trip the Trump brothers took to Zimbabwe in 2011, according to the New York Daily News.
Image source: YouTube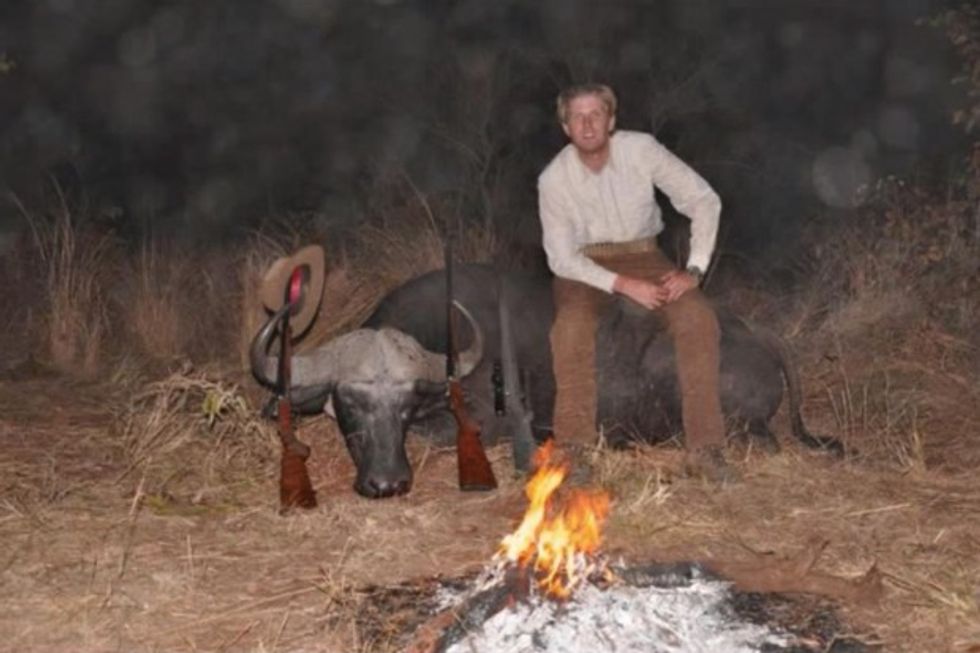 Image source: YouTube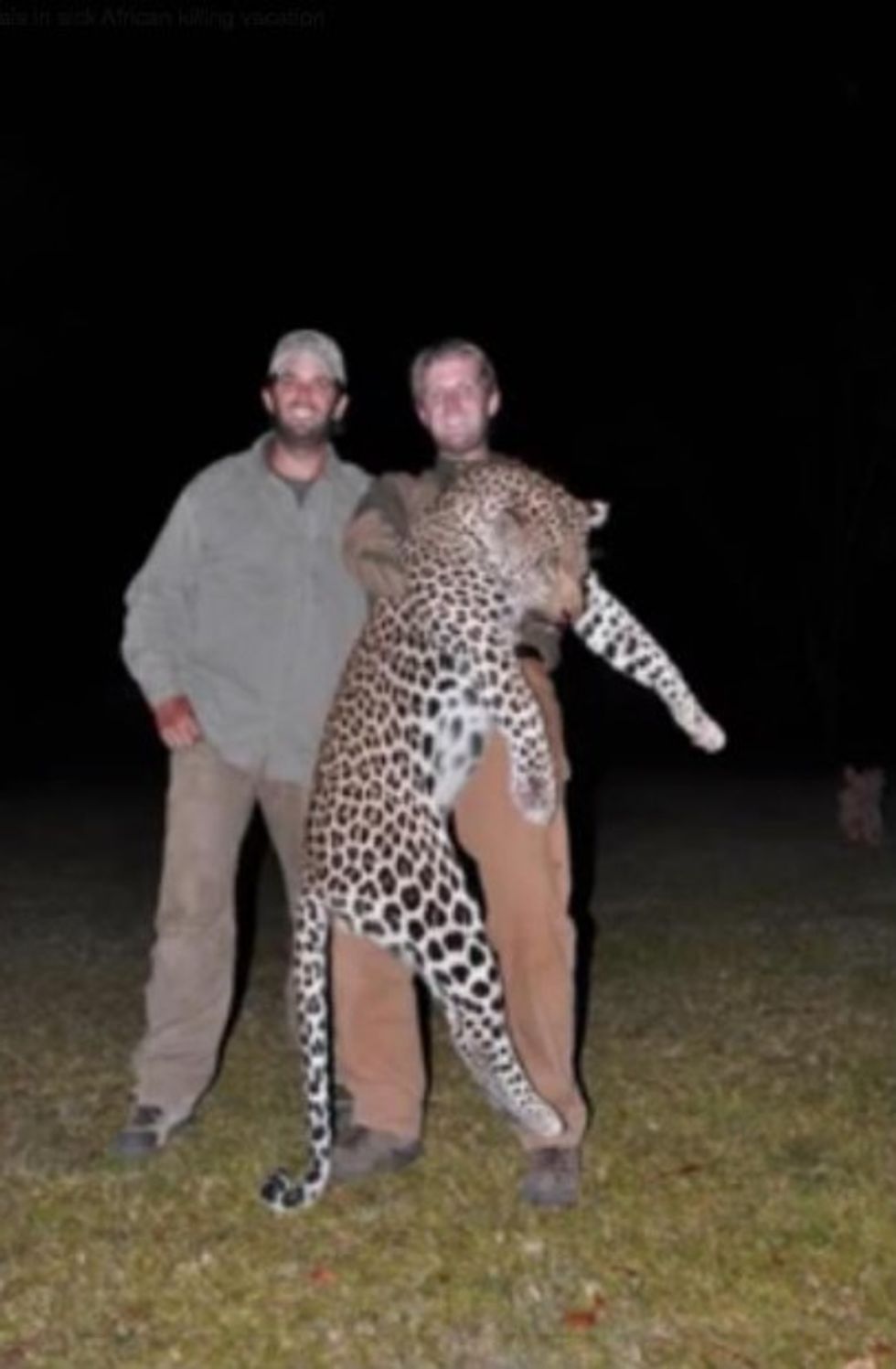 Image source: YouTube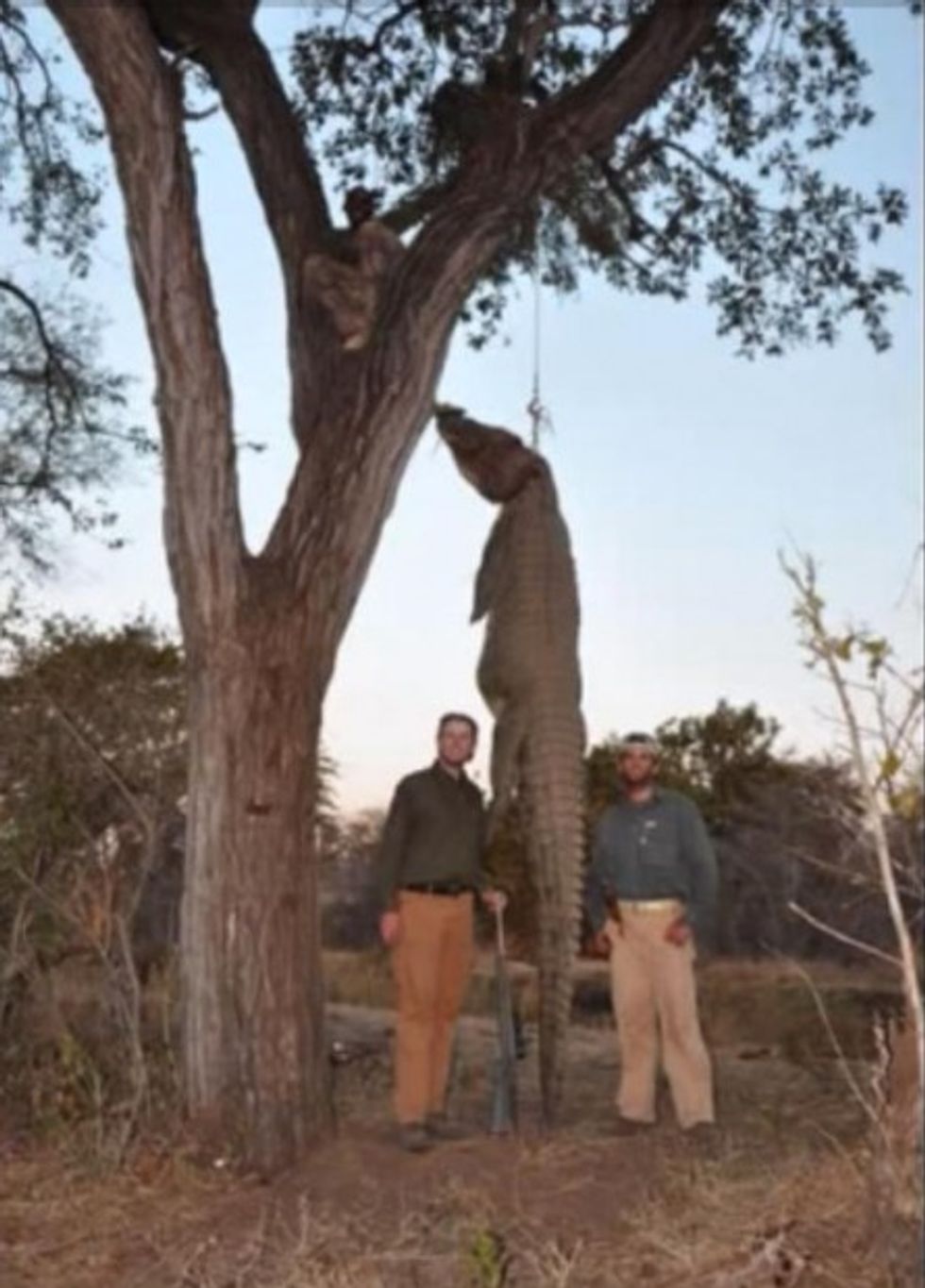 Image source: YouTube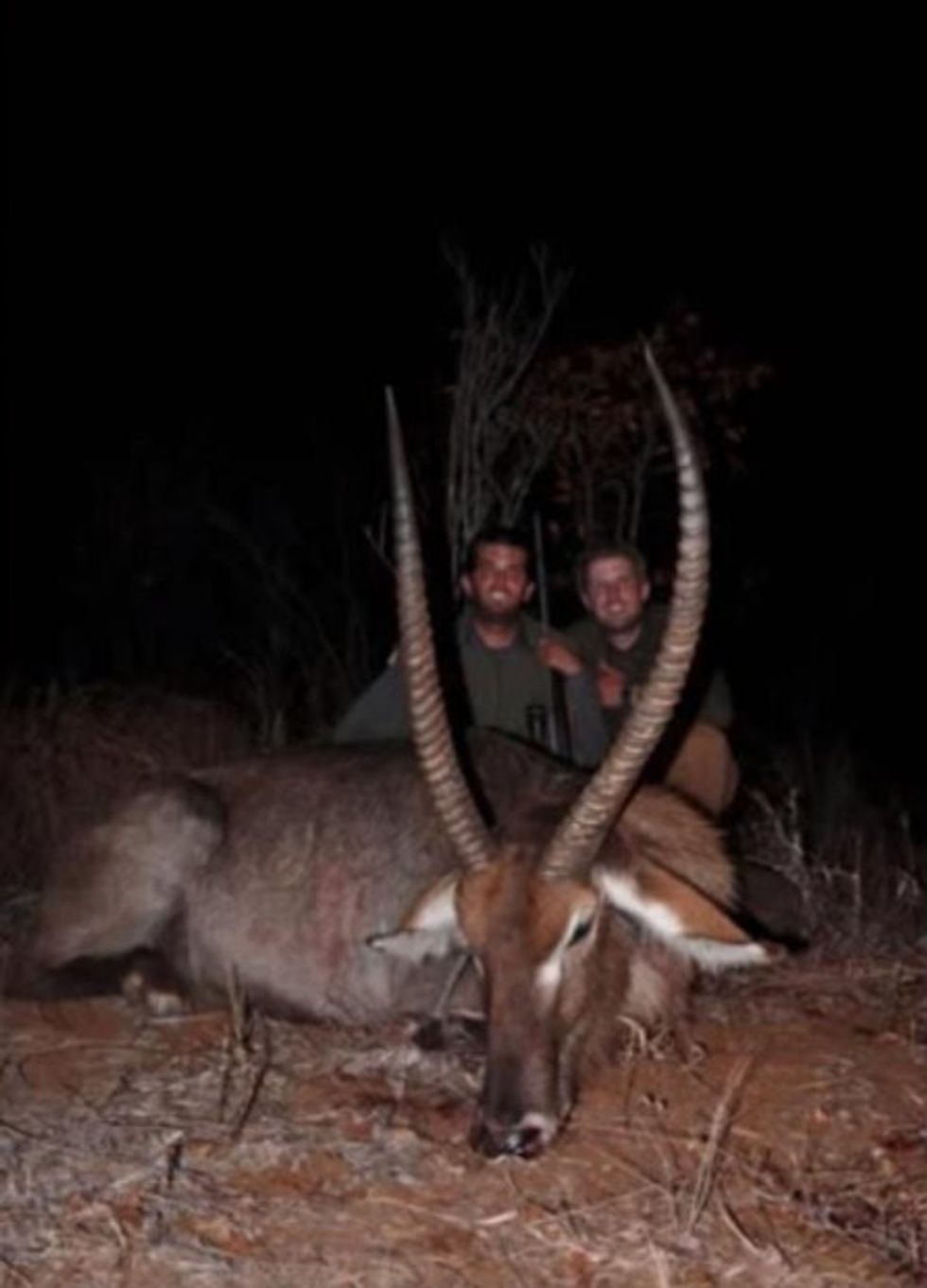 Image source: YouTube
There has been no indication so far that the Trump brothers' hunt was illegal. They reportedly went through an African safari organizer called Hunting Legends, which, according to its website, offers "world-class hunting, fishing, golfing and photographic safaris to a number of high quality international destinations."
"Anyone who thinks hunters are just 'bloodthirsty morons' hasn't looked into hunting," Donald Trump Jr. told Forbes in 2012. "If you wait through long, cold hours in the November woods with a bow in your hands hoping a buck will show or if you spend days walking in the African bush trailing Cape buffalo while listening to lions roar, you're sure to learn hunting isn't about killing."
"Nature actually humbles you," he added. "Hunting forces a person to endure, to master themselves, even to truly get to know the wild environment. Actually, along the way, hunting and fishing makes you fall in love with the natural world. This is why hunters so often give back by contributing to conservation."
The billionaire businessman and outspoken Republican presidential candidate Donald Trump has established himself as a strong proponent of the Second Amendment.
The younger Trump took to Twitter in 2012 to defend his and his brother's African excursion, and offered "no apologies."
No Prob. I'm a hunter, for that I make no apologies happy to debate it @LadyAmazon4ever: Jr I do appreciate u taking the time to answer me

— Donald Trump Jr. (@DonaldJTrumpJr) March 12, 2012
He later suggested that the meat from the animals they killed was eaten by "grateful" villagers who rarely get to experience that luxury.
@exclamation I can assure you it was not wasteful the villagers were so happy for the meat which they don't often get to eat. Very grateful

— Donald Trump Jr. (@DonaldJTrumpJr) March 12, 2012
But while the Trump brother appear to have stayed within the confines of the law in their hunt, there are still questions as to whether Palmer may have acted illegally. Zimbabwean authorities have already arrested two men who allegedly helped Palmer kill the lion. An investigation is ongoing in the African nation.
A representative for the Trump organization did not immediately respond to a request for comment from TheBlaze.
(H/T: New York Daily News)
–
Follow Jon Street (@JonStreet) on Twitter