After admitting a "moral failure" and stepping down as pastor of Coral Ridge Presbyterian Church in Fort Lauderdale, Florida, earlier this summer, Pastor Tullian Tchividjian — grandson of famed evangelist Billy Graham — has penned an open letter to his friends and supporters, saying that life in recent months has felt like a "bad, bad dream."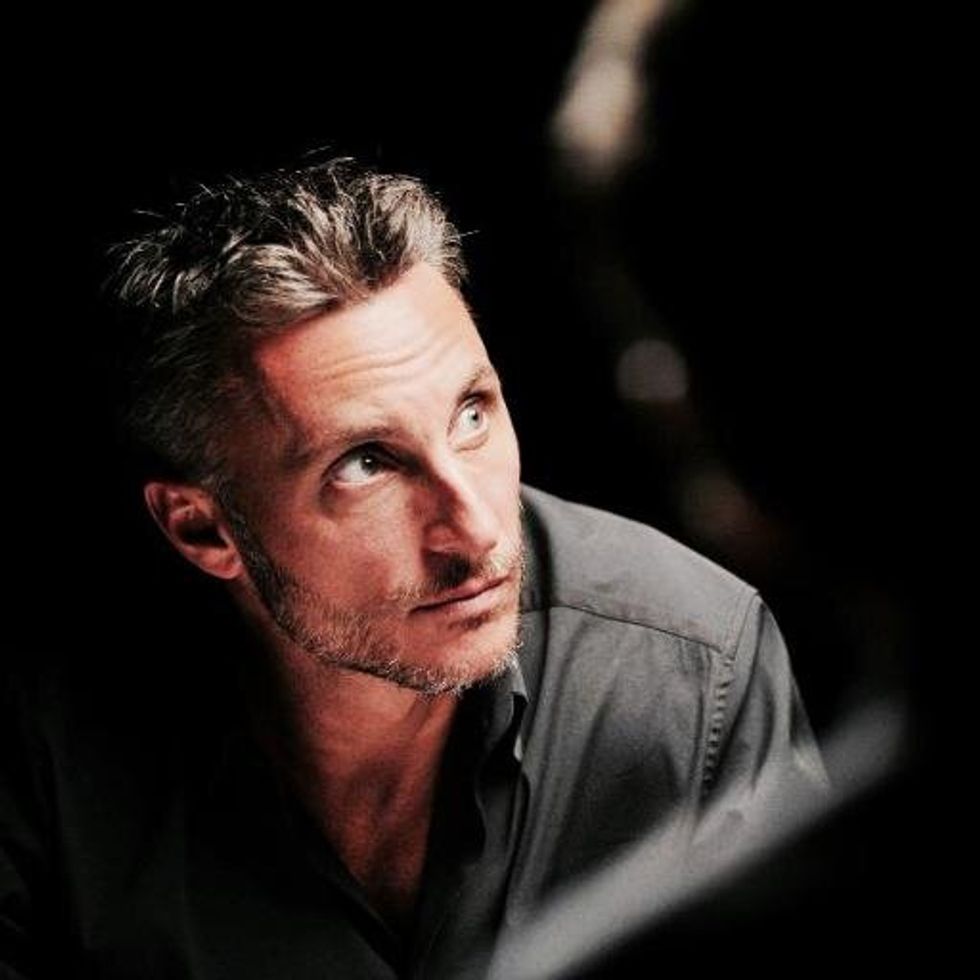 Pastor Tullian Tchividjian (Twitter via @PastorTullian)
Tchividjian, 42, who said that his life has forever changed, offered a candid assessment of where things currently stand after telling the Washington Post back on June 21 that his marriage has been in turmoil after discovering that his wife, Kim, was having an affair; he also admitted at the time that he subsequently had an affair of his own.
"My family and I are, at every imaginable level, overwhelmed. What life will look like from here on out is completely unknown to us. And that scares me," Tchividjian wrote in a Facebook post published on Wednesday night. "But we are alive and not without hope. We are certain that better and brighter days are ahead."
The preacher said that he spends most of his days looking for a job in an effort to continue providing for his family, noting that a nagging question has been on his mind — one that presumably led him to post the open letter.
"One of the big questions I've wrestled with is, how do I properly steward this glorious ruin? To be quite honest, I want to crawl into a hole and be anonymous for a long, long time. I don't want a stage, a platform, a microphone, a spotlight. I want to disappear," Tchividjian continued. "Nothing seems more appealing to me on most days than to simply vanish."
He continued, adding a caveat: "But here's my struggle: I actually believe the message that I've preached with all my might (and which I need now more than ever)."
While many people want to portray only their good and positive experience and qualities, Tchividjian said that he would be undermining the very gospel message that he embraces if he only showed a "polished" version of himself. 
Despite wanting to retreat amid the chaos, he said that he wants be authentic.
"If I run away because I don't want you to see me broken and weak and sad and angry and struggling with fear and guilt and shame, then I fail to practice what I preach — and one of the many things I've learned from this is that failing to practice what you preach is destructive," he wrote. "The gospel frees me to let you see me at my worst — the me that runs away, the me that doesn't want to pray, the me who gets angry at God, the me who rationalizes, the me that knows I'm solely to blame for my sinful choice but who wants to blame others."
Tchividjian added, "That's my shadow side. And it's dark. I knew I was bad, but I never knew I was this bad."
The pastor went on to say that "grace always flows to the lowest point," admitting that he's scared to let people see him "at the bottom," but he plans to share updates as he journeys through healing. He concluded by thanking people for their prayers. Read the post in its entirety here.
Tchividjian's letter comes after he revealed earlier this summer that his marriage has been in crisis over the past four months, subsequently seeking counseling with Dr. Paul Tripp, a well-known Christian counselor based in Philadelphia, Pennsylvania.
"As many of you know, I returned from a trip a few months back and discovered that my wife was having an affair. Heartbroken and devastated, I informed our church leadership and requested a sabbatical to focus exclusively on my marriage and family," he said in a statement to the Washington Post. "As her affair continued, we separated. Sadly and embarrassingly, I subsequently sought comfort in a friend and developed an inappropriate relationship myself."
Tchividjian's wife, Kim, also spoke out at the time in a brief statement following her husband's comments to the Washington Post, saying that his comments reflected his views, but not her own, though she declined to go into further detail.
"The statement reflected my husband's opinions but not my own. Please respect the privacy of my family at this time, thank you," Kim Tchividjian said. "I do thank everyone for the outpouring of love for my family as well during this difficult time and we appreciate all the prayers and support we are receiving."
According to the Coral Ridge website, the last sermon Tchividjian delivered was in April; he is no longer listed as a staff member at the church.
Tchividjian is the son of Virginia Graham, who is Billy Graham's eldest daughter.