Collin Brown walked into a 7-Eleven in Redmond, Washington, last Wednesday and got himself a Slurpee.
He also was looking to get cigarettes for his fiancee, so when the clerk asked Brown for proof of age, the Army reservist placed his military ID — which has his birthdate on the back and is a legal form of identification — on the counter.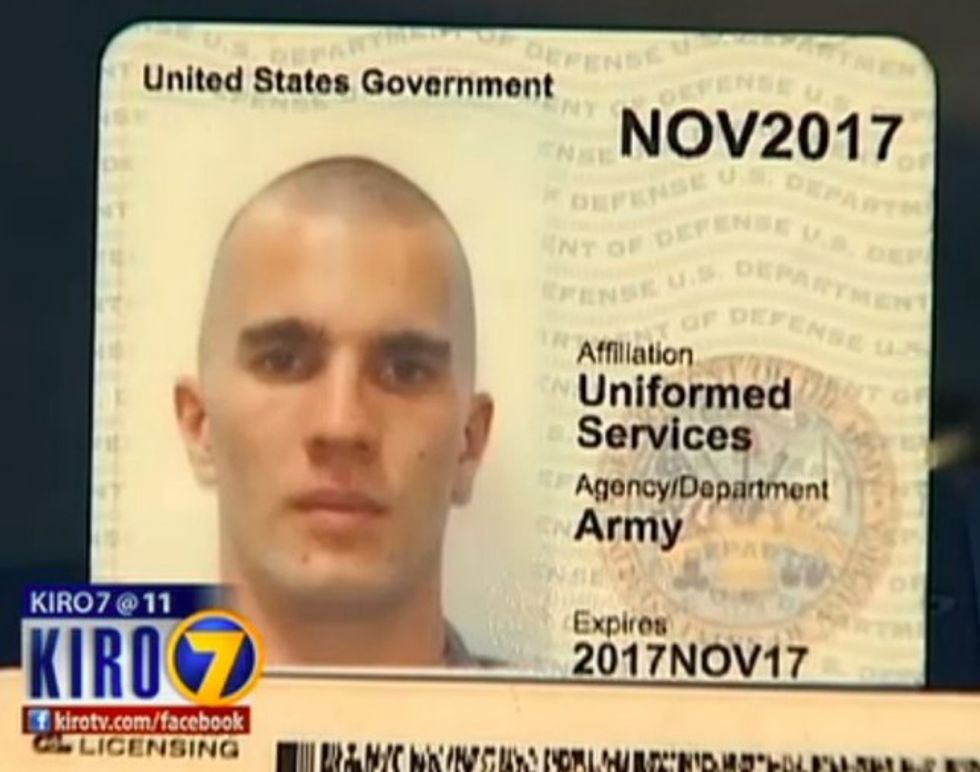 Image source: KIRO-TV
"She said, 'You're in the military?' I said, 'Yes,'" Brown recounted to KIRO-TV.
Then came the response that threw Brown for a loop: "She said, 'I can't serve you.'"
"And honestly, I was at that point in shock," he told the station. "I asked, 'Are you serious?'"
"She looked at me like she was offended," Brown added.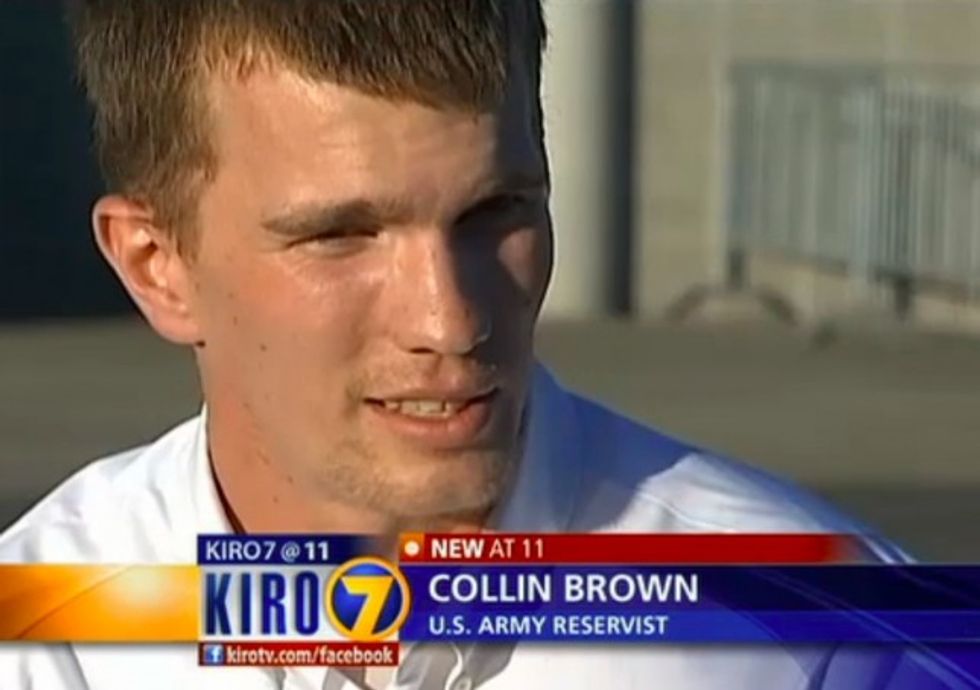 Image source: KIRO-TV
Brown told KIRO he asked the clerk what the problem was, but it isn't clear if she responded when he pulled out his driver's license to prove his age.
"I asked for her manager's information and at that point I was able to make the purchase," he told the station.
Soon Brown's angry friends and relatives posted about the alleged incident on Facebook, and soon over 12,000 people were spreading the news to military posts around the country.
"I think it's understandable that people would be upset about it," Brown told KIRO. "I think anyone in this position would be upset."
A 7-Eleven corporate representative told KIRO the report was "distorted" and that the organization has always supported and promoted the military. The store in question is owned locally, but the owner didn't respond to KIRO's messages requesting comment.
After Brown's friends complained online to 7-Eleven, KIRO said they received the following response: "A customer presented a military ID as a form of identification and the store associate could not clearly read the birth date. In this instance, the store associate, by law, asked to see a second form of ID."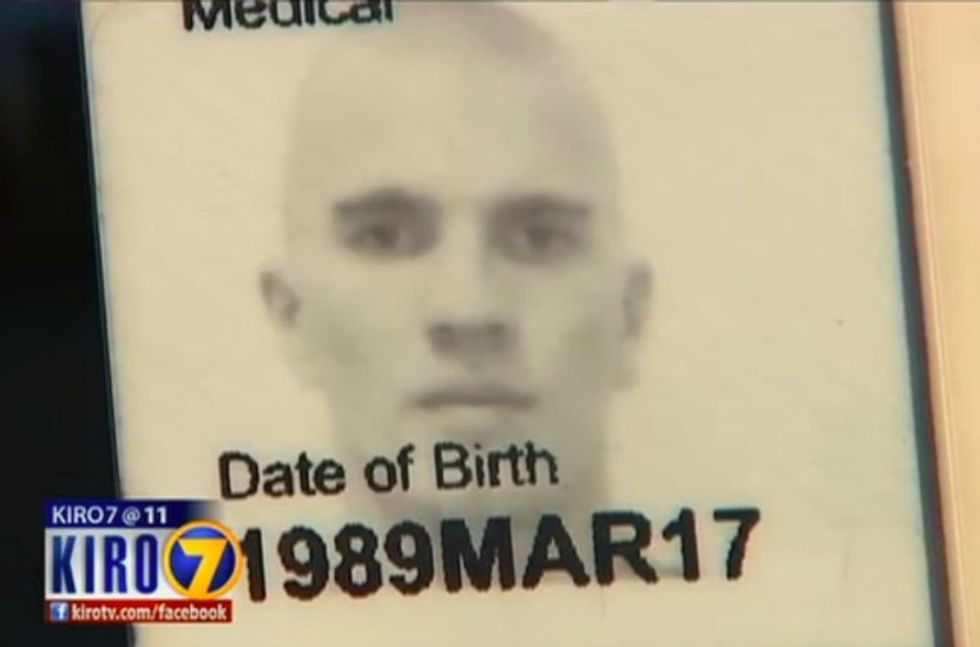 Image source: KIRO-TV
Brown told KIRO that isn't true and 7-Eleven should look into this more deeply, review surveillance video and perhaps retrain its employees.
"From moment one, the only thing I was hoping to do by coming forward with this is to get the issue addressed with the employee," Brown told the station. "If you don't know something is wrong, you can't fix it."
—
Follow Dave Urbanski (@DaveVUrbanski) on Twitter