Chuck Todd, host of NBC's "Meet the Press," went after Hillary Clinton's decision to use a private email server during a Friday appearance on "Morning Joe," accusing her of "deflecting" and of opening herself up to critique over her handling of electronic communications.
Todd, who said that he's giving the State Department the benefit of the doubt in taking so long to release Clinton's emails, charged that the 2016 presidential contender is to blame for the delays in the release of her emails.
"The reason it's taking a long time is because Hillary Clinton chose to do it out of the norm, out of the way it was done," he said. "And she can claim she's doing the same protocol as Colin Powell, but that was basically a half generation ago in how communications were dealt with. So, it is a classic deflection and sort of confusing the matter in the moment, but, look, it has had an impact."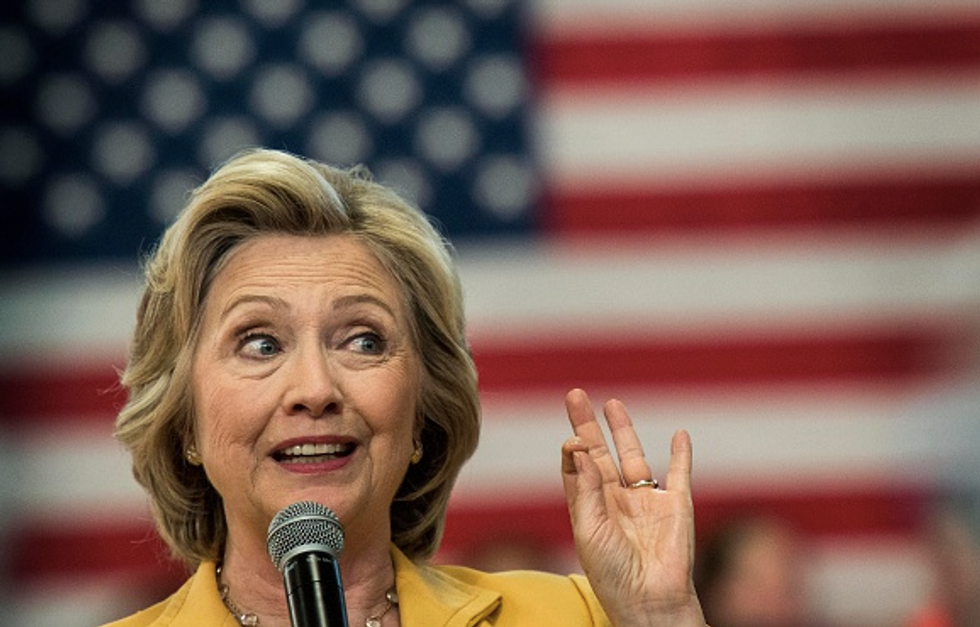 Former Secretary Hillary Clinton speaks to voters at a town hall meeting in Nashua, New Hampshire, on Tuesday, July 28, 2015. (Melina Mara/The Washington Post via Getty Images)
Todd went on to say that he's been trying to figure out what motivated Clinton and her team to turn to a private server during her tenure as secretary of state, offering up a theory that it was potentially driven by paranoia.
"It's very possible that her and her political team are paranoid about House Republicans and have been for years, are paranoid about transparency and have been for years, and so they said, 'We're going to make this as hard as possible for Congress to sort of poke around our personal affairs,' so we're going to do something that hasn't been done before," he said. "Whatever their motivation was, it only feeds a perception that doesn't take long to be triggered with American voters."
When "Morning Joe" co-host Mika Bzrezinski chimed in to say that Todd's theory would be the "best case scenario" as well as the "best reason," he added that it wouldn't be a good one nonetheless.
Watch the segment below:
(H/T: Mediaite)