Republican presidential candidate Donald Trump said he is "probably the first candidate in the history of politics" to admit he fights hard to "pay as little" in taxes as possible.
Trump's admission came during an interview with CBS' "Face the Nation" on Sunday after he was asked whether or not he would release his tax returns.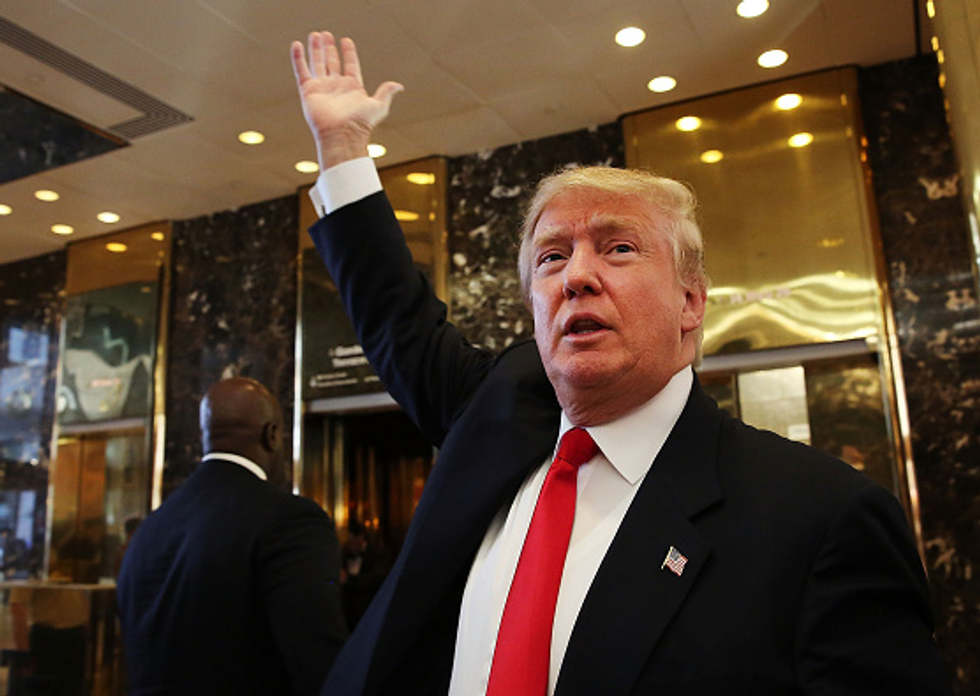 NEW YORK, NY - JULY 22: Donald Trump greets supporters, tourists and the curious after taping an interview with Anderson Cooper at a Trump owned building in mid-town Manhattan on July 22, 2015 in New York City. Trump, who is running for president on a Republican ticket, has come under intensifying criticism for his behavior on the campaign trail. The billionaire's most recent comments on Senator John McCain's war record in Vietnam have resulted in almost universal criticism from fellow candidates. (Photo by Spencer Platt/Getty Images)
"We'll see what I'm going to do with tax returns. I have no major problem with it, but I may tie it to the release of Hillary's emails," Trump responded.
He continued: "I fight like hell to pay as little as possible for two reasons. Number one, I'm a businessman. And that's the way you're supposed to do it…The other reason is that I hate the way our government spends our taxes. I hate the way they waste our money. Trillions and trillions of dollars of waste and abuse. And I hate it."
Trump then said he will be "probably the first candidate in the history of politics within this country to say… 'I try to pay as little tax as possible.'"
Watch the video via CBS below:
---