Police said arrests are imminent after a gang of people were caught on video knocking down and stomping on a man in Grand Rapids, Michigan.
"It almost appears like a game," Captain Matt Ostapowicz told WOOD-TV of the clip that began with a man pointing at the victim. "The one guy for whatever reason says, 'Somebody hit him,' and they did and everybody went crazy."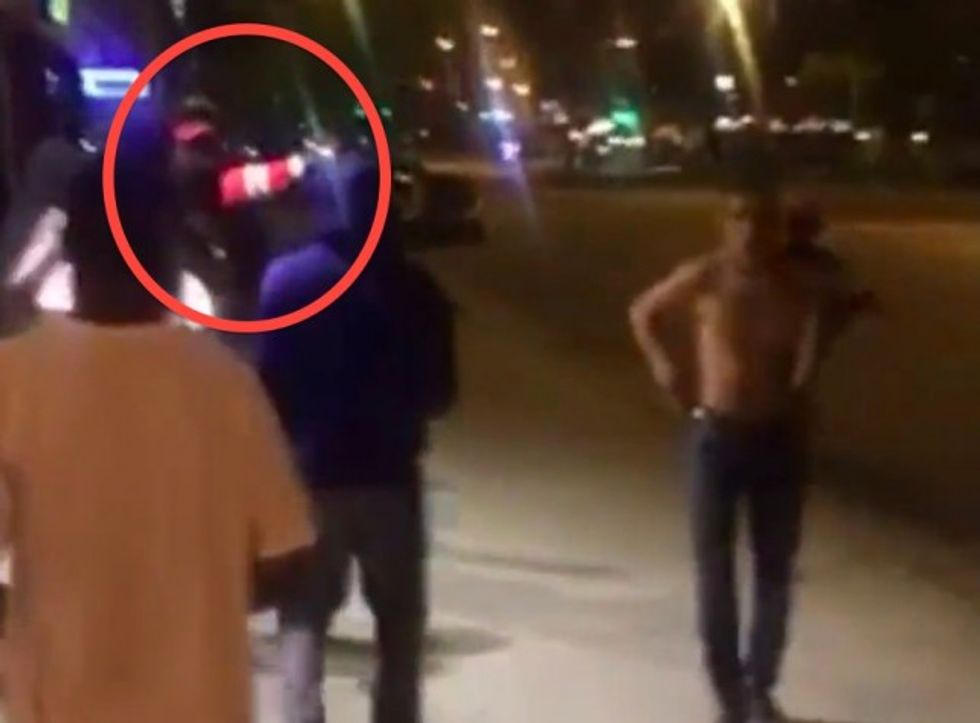 Image source: Live Leak
The attack, which took place about 10:15 p.m. July 28 near Rosa Parks Circle, has been viewed over half a million times.
Here's the clip. (Content warning: The video contains violence, racial slurs and profanity. Viewer discretion is advised.)
Police have identified several individuals in the clip based on tips.
The victim, an 18-year-old shirtless white man, told police he didn't know his attackers — all of whom are black — and had no previous contact with him. He suffered a concussion as well as bruising, cuts and scrapes.
"It turns into that mob mentality," Ostapowicz told WOOD. "He [the victim] gets sucker punched, knocked down and, as you can see, several people start stomping on all different parts of his body. We're very fortunate he didn't get hurt worse than he was."
Police said they're not characterizing the incident as a hate crime but will leave that decision to the prosecutor's office.
—
Follow Dave Urbanski (@DaveVUrbanski) on Twitter